Image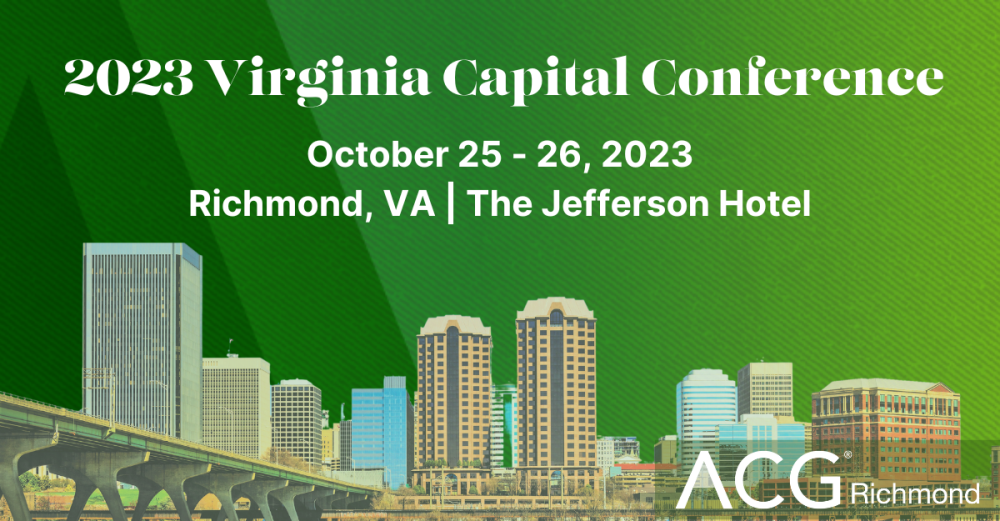 Event Details
When:
October 25 - 26, 2023
Overview
The Virginia Capital Conference provides the opportunity to foster existing relationships, develop new ones and glean the latest related to corporate growth and development and the M&A environment. Plan to attend and network with leaders in the industry including private equity, investment banking, intermediaries and deal professionals.
Who should attend: corporate executives, private equity firms, investment bankers, commercial lenders, intermediaries, and professionals involved in corporate growth and development and M&A. Whether you are a business executive interested in growth, funding, selling, or acquiring, you will benefit greatly from the knowledge and contacts gained from attending this conference.
Speakers
Thank you to our sponsors!