Image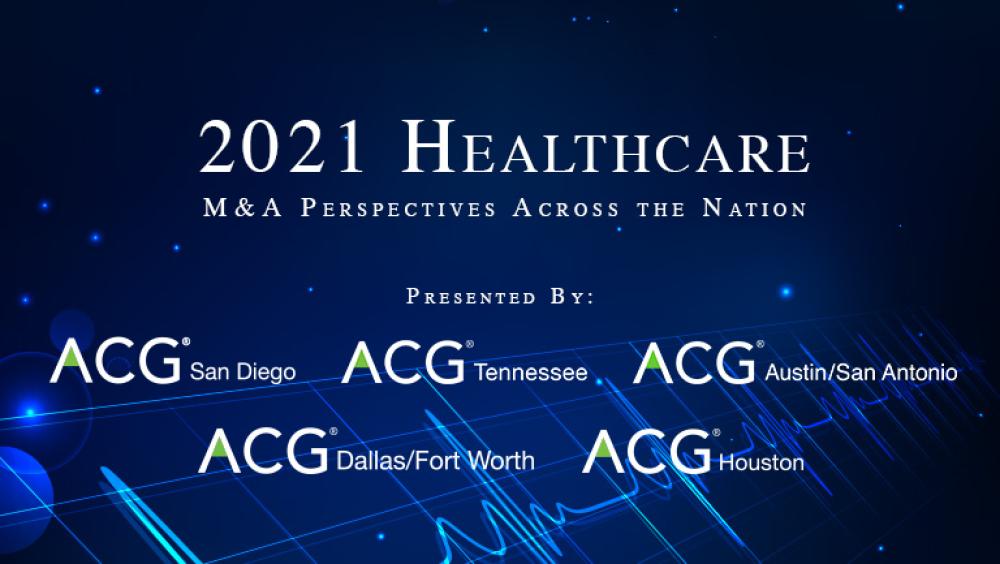 Event Details
When:
January 21, 2021 11:30 AM - 1 PM PST
Where:
Location Name
ACG Tennessee - Zoom
Add to Calendar
Overview
Body
Private equity sponsors are continuing to invest significant capital across the healthcare industry, with more than 300 private equity deals in the healthcare industry reported in 2020. Whether you are new to healthcare investing or a seasoned investor, you will benefit from hearing from six industry experts in the field - three investment bankers and three private equity professionals who primarily focus on Healthcare - from Tennessee, Texas and California.
Please join us to hear their perspectives on trends in healthcare investing and where they see opportunities in 2021 and beyond. PE and strategic company acquirers have substantial levels of dry powder and healthy balance sheets to deploy capital. M&A activity in healthcare sector during the 2H of 2020 was very active and is expected to continue in 2021 as buyers seek deals with quality companies.
The event will also include optional networking breakouts after the panel discussion.
Event Secondary Body
Registration
Registration Deadline: January 20, 2021, 12:00pm PT
ACG Members & Sponsors: $0
Guests: $0
Non-Members: $0
You will receive a confirmation email with Zoom dial-in information for the webinar and networking.
Questions? Contact Your Respective Chapter:
Please Note: Your registration for this event acts as an audio/video release and includes your permission for ACG to use your image and comments captured on audio, video or photographic formats while attending the event for marketing and promotional purposes.
Hosted by:
ACG