Image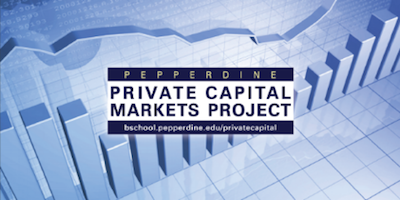 Event Details
When:
February 20, 2018 5 PM - 8 PM PST
Where:
Location Name
Marriott Del Mar
Add to Calendar
Event Secondary Body
Program Date & Time:  February 20, 2018
Location:  Del Mar Marriott
Event Title: ACG San Diego February:  Private Capital Markets Outlook 2018
Event Description: 

Don't miss one of our biggest events of the year featuring Dr. Craig Everett from Pepperdine University, who will review the findings of Pepperdine's survey of venture capital, private equity and private debt capital markets in the U.S. and for the San Diego market.  The Pepperdine survey is the most-followed report of private capital markets in the U.S., and Dr. Everett is often featured in major news outlets including Bloomberg, The Wall Street Journal and CNN. 
Then we will hear from a panel of experts discussing the demand for and availability of capital for middle-market private companies.  The panel includes experts with deep knowledge about current trends in buyout, growth equity and mezzanine debt markets.
(See  https://bschool.pepperdine.edu/about/people/faculty/appliedresearch/research/pcmsurvey/ for more information about the survey and the 2017 survey.  See https://digitalcommons.pepperdine.edu/cgi/viewcontent.cgi?article=1009&context=gsbm_pcm_pcmr for last year's full report example.)
Keynote Speaker:  Dr. Craig R. Everett, Assistant Professor of Finance; Director, Pepperdine Private Capital Markets Project, Pepperdine Graziadio School of Business and Management

Craig R. Everett is an assistant professor of finance at Pepperdine University's Graziadio School of Business and Management and director of the Pepperdine Private Capital Markets Project. His teaching and research interests include entrepreneurial finance, private capital markets, business valuation and behavioral corporate finance.
Dr. Everett has over twenty years of industry experience in management consulting (Accenture) and the aerospace & defense industry (Northrop Grumman). He has also been involved with multiple startup ventures. Dr. Everett has been actively engaged in children's financial literacy initiatives over the years, being both a classroom (K-12) financial literacy volunteer for Junior Achievement and a member of the curriculum advisory board for the National Financial Educators Council.
He holds a PhD in finance from Purdue University, an MBA from George Mason University, and a BA in quantitative economics from Tufts University. Dr. Everett is the author of the best-selling children's fantasy novel, Toby Gold and the Secret Fortune, which incorporates such financial literacy topics as saving, investing, banking, entrepreneurship, interest rates, return on investment, and net worth.
He is member of the Beta Gamma Sigma Honor Society, Financial Executives International, and the Los Angeles World Affairs Council. Dr. Everett is a certified mergers & acquisitions advisor (CM&AA), and a registered investment advisor (RIA) with the state of California. Dr. Everett has been quoted in national financial media outlets such as The Wall Street Journal and CNBC.  (Source:  https://bschool.pepperdine.edu/about/people/faculty/craig-everett-assistant-professor-of-finance/)
OUR PANEL:

Moderator:  Reo Carr, CEO, Research Group (bio pending)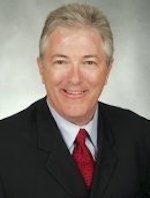 Mr. Carr is the founder and CEO of Research Group of Companies, LLC (RGOC). RGOC publishes Physicians News Network (PNN), Los Angeles Medicine Magazine and Nutrient Science News. Reo was formerly an executive with California Business Journals (CBJ), publisher of four weekly business journals serving readers in Los Angeles, Orange and San Diego counties. At CBJ, Reo served as corporate vice president of digital media while also serving as editor-in-chief and later as executive editor of the San Diego Business Journal.
Panelist:  Jeremy Holland, Managing Partner, Origination, The Riverside Company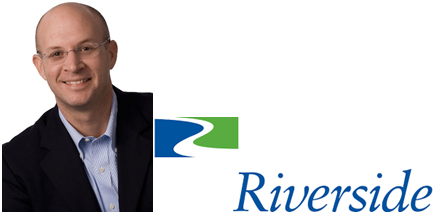 Jeremy Holland is Managing Partner, Origination at The Riverside Company, a global private equity firm with more than $7 billion in assets. Riverside has offices in North America, Europe and the Asia-Pacific region. Since its founding in 1988, the firm has completed nearly 500 acquisitions. Holland helps Riverside invest in companies of all sizes up to $400 million in enterprise value. Holland works on all kinds of transactions, but also continues to build out Riverside's consumer practice, and serves as the firm's Industry Sector Head for Franchising deals, leading Riverside's specialized global Franchising team and driving the strategy for the firm's approach in the specialization.
Holland has 20 years of private equity experience. Prior to joining Riverside, Holland was a Principal with Vintage Fund Management, a Principal with Wedbush Capital, and an Associate with Buttonwood Capital Group. Holland holds a BS in Finance from California State University, Northridge.
Panelist:  Nicholas Lopez, Principal, HCAP Partners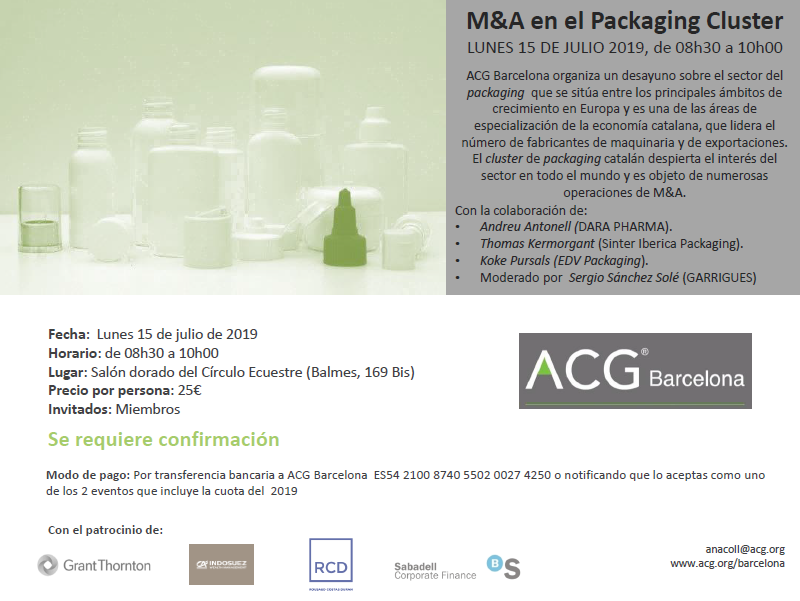 Nicolas Lopez is a principal and joined HCAP Partners in 2013. Nicolas is responsible for originating, structuring, closing and monitoring portfolio investments. He has been instrumental in investments in eight companies, many of which have achieved fast growth and realized significant value for shareholders and employees. Notable among these are the exits of Resolve Systems (acquired by Insight Venture Partners), Parallel 6 (acquired by PRA Health Sciences (NASDAQ:PRAH)), Lucernex (acquired by Accruent), Datashield, and Protect Plus Air Holdings. Nicolas is currently a board observer or actively involved with Native Foods Café, and Baked in the Sun.
Prior to joining HCAP Partners, Nicolas was with Best Buy, Inc. in their corporate development group. Nicolas joined Best Buy in 2010 where he helped identify, evaluate and support early stage investment opportunities.  He was also very involved with strategic initiatives at Best Buy, working with various cross-functional business groups to drive shareholder value.  Before joining Best Buy, Nicolas worked in investment banking and investment management.
Nicolas attended the University of Southern California, earning an M.B.A. and San Diego State University, earning a B.S. in Business Administration. He is also a CFA charterholder.
Panelist: Jason Motz, Senior Associate, Northcreek Mezzanine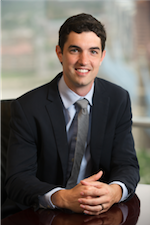 Jason Motz is an experienced mezzanine lender with NorthCreek Mezzanine based in Cincinnati, Ohio, where he is responsible for the sourcing, structuring and underwriting of new investments, as well as the portfolio monitoring/management of existing clients. Jason holds B.S.B.A degrees in Finance, Economics, and International Business from Ohio State University.
Northcreek is currently investing out of Fund II, a $180 million 2014 vintage-year fund. Northcreek's investment strategy focuses on mezzanine debt investments in both sponsored and non-sponsored lower middle-market companies across the U.S. Northcreek is a proven and reliable financial partner having invested in 41 companies since its founding in 2010. Northcreek partners with financial sponsors, independent sponsors, search fund sponsors and directly with private companies to provide highly customized financial solutions. Northcreek focuses on making investments in companies with more than $1.0M of EBITDA and $5.0M of revenue, and typically invests from as little as $1.0M to as large as $10.0M, but can make larger investments with syndication partners.
SPONSORS:
Insperity - Title Sponsor
Alliant Insurance
RA Capital
Hosted by:
ACG
Sponsors