Image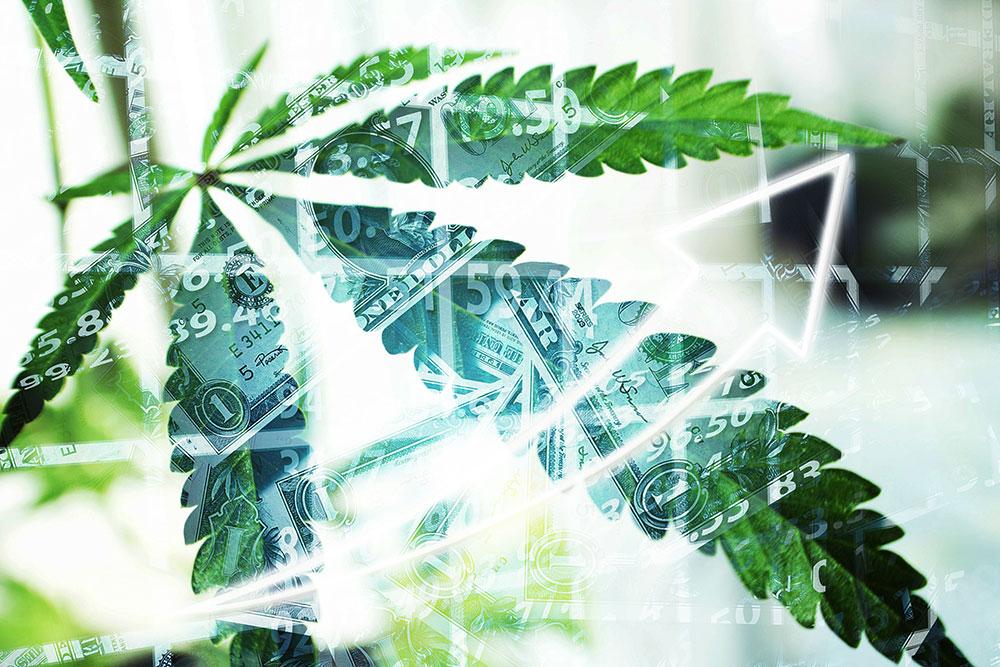 Event Details
When:
April 19, 2022 1:30 PM - 4 PM PDT
Where:
Add to Calendar
Overview
Body
The newest darling in M&A activity is the emergence of the cannabis industry, now that it has overcome social stigmas and many regulatory challenges to become a multi-billion dollar sector with strong public support for legalization.  San Diego has a thriving cannabis industry, with many companies leading the way in agriculture, CPG, healthcare, and pharmaceuticals.
Established service providers who traditionally shied away from this industry are now re-positioning themselves to avoid being left behind in this innovative and ballooning market. What support is currently needed by cannabis-related businesses, and where is that support lacking from the service provider community? Join us on Tuesday, April 19 as our panel will discuss developments, issues and timelines impacting this industry, including financing alternatives, branding, national and local legislative initiatives, as well as legal (entity and transaction structures, intellectual property), risk management, accounting, and other operational considerations.
Key Takeaways:
What are the unfilled business needs of cannabis CEOs?
What are the current regulations impacting businesses in this industry?
How will a potential federal legalization transform the cannabis market?
Where can professional service providers can make a difference in this industry?
Panelists:
 Bryan Buckley | Helmand Valley Growers Company, CEO & Founder

Charlie Rohlfs | GABY, Inc., Senior Communications Manager
Beau Schmitt | Sunday Scaries, CGO and Co-Founder
Moderator:
Whitney Hodges | Sheppard Mullin, Partner 
---
Agenda:
 1:30pm - 2:00pm: Registration & Networking | Atrium
 2:00pm - 3:00pm: Panel Discussion | Common Area Meeting Room
 3:00pm - 4:00pm: Networking, adult beverages & appetizers | Toast Café
 4:00pm - 5:00pm: Optional networking with no host (cashless) bar | Toast Café
Event Secondary Body
REGISTER TODAY!
Space is limited - please register by April 18 to secure your spot!
NO Onsite Registration
ACG San Diego Annual Sponsors: $0
ACG San Diego Members: $0
ACG San Diego NextGen: $0
Members of Other ACG Chapters: $75
Non-Members & Guests: $95
Questions?
Contact Executive Director Alivia Kimotho , CMP, CTA at acgsandiego@acg.org or 619-741-7247.
ALL ATTENDEES OF ACG SAN DIEGO'S APRIL 19, 2022 AFTERNOON EVENT WILL BE REQUIRED TO SIGN A WAIVER AT THE CHECK-IN DESK, AS A CONDITION OF ENTRY, INDICATING THAT THEY ARE: (1) ASYMPTOMATIC, (2) ATTENDING AT THEIR OWN RISK, (3) VOLUNTARILY ASSUME ANY AND ALL RISKS ASSOCIATED WITH EXPOSURE TO COVID-19 (CORONAVIRUS), AND (4) HEREBY RELEASE, WAIVE AND HOLD ACG SAN DIEGO AND ACG HARMLESS FROM ANY ILLNESS, INJURY OR DAMAGES INCURRED BY YOU IN CONNECTION WITH YOUR ATTENDANCE AT THIS EVENT.  
Currently in California, as of February 15, the mask mandate has been lifted.  If you are feeling unwell within 24 hours of the event, we request you do not attend and please contact acgsandiego@acg.org.  ACG San Diego will continue to monitor all relevant health and safety updates/requirements of local and national authorities and reserves the right to adjust our attendance requirements as necessary.  
Your registration for this event acts as an audio/video release and includes your permission for ACG San Diego to use your image and comments captured on audio, video or photographic formats while attending the event for marketing and promotional purposes. For further information please contact: Alivia Kimotho , CMP, CTA - ACG San Diego Executive Director @ acgcsandiego@acg.org or 619.741.7247.
Hosted by:
ACG