Image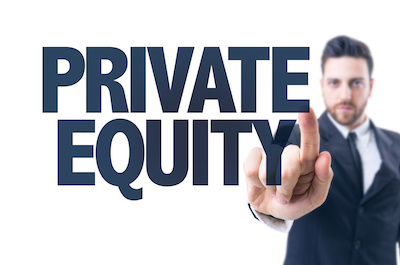 Event Details
When:
March 20, 2018 7 AM - 9 AM PDT
Where:
Location Name
Lomas Santa Fe Country Club
Add to Calendar
Overview
Body
Private Equity: Funding Options to Grow Your Business
Tuesday March 20,
2018
Lomas Santa Fe Country Club
Solana Beach, CA
Agenda:

7:00-7:30AM Registration & Networking
7:30-8:00 AM Breakfast & Announcements
8:00-9:00 AM Program
9:00-10:00 AM Private Company Forum (For Business Owners & C-Levels Only)

SPECIAL RATE ONLY FOR BUSINESS OWNERS & C-LEVELS 35! (Breakfast Program & PCF--See Below)

PCF Session to follow from 9:00-10:00am  

Description

Business owners are often looking to identify alternative capital financing methods to grow their businesses beyond use of their own revenues.  These methods can include leveraged buyout funds, structured growth equity funds, venture capital funds, special debt funds (mezzanine, distressed), and other types of funds specific to lower middle market.

ACG San Diego has put together an esteemed panel of private equity guest panelists who will speak to the types of
funds available for business owners, what drives their investment criteria in businesses, what they look to achieve in terms of a return (ROI), and what business owners need to do to prepare themselves to successfully acquire capital financing. 
Following the panel discussion, business owners are encouraged to meet one-on-one with the guest panelists in a private company forum format and ask questions specific to their financing situation.

Moderator:

Eliot Peters, Managing Director, RA Capital Advisors

Since joining the firm in 2003, Eliot has played a critical role advising on mergers, acquisitions, financings and IPO advisory assignments totaling over 4 billion across a wide range of industries. Prior to joining RA Capital, Mr. Peters was a senior auditor specializing in the media, technology and hospitality industries with Ernst & Young, LLP and Arthur Andersen, LLP in Los Angeles. During his time with the aforementioned firms Mr. Peters was in charge of the day-to-day operations of the audits of several medium and large public and private companies. Mr. Peters graduated with high honors from the University of California at Santa Barbara where he received a bachelor's degree in business economics with an emphasis in accounting. Mr. Peters is a Certified Public Accountant (inactive)
in the State of California and a FINRA-registered securities representative.
REGISTER NOW

ACGSD Members & ACGSD Sponsors 0
Members of Other Chapters 75
Non-Members & Guests 95
SPECIAL RATE ONLY FOR
BUSINESS OWNERS & C-LEVELS 35!
For both Breakfast Program and PCF Session.  
Get Discount Code
from your PCF representative Jim Stewart at jstewart@pkfsandiego.com   or Judy Susser-Travis at acgsandiego@acg.org

Questions:

Contact Executive Director Judy Susser-Travis, CMP, CMM at acgsandiego@acg.org or 619 741 7247
Speakers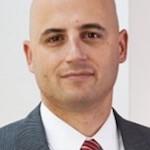 Eliot Peters
Managing Director, RA Capital Advisors
Since joining RA Capital in 2003, Mr. Peters has played a critical role advising on a wide range of mergers, acquisitions, and financing assignments for both public and private companies.  He also leads the firm's cross-border practice and the relationships with corresponding firms in Europe, Asia, India, Australia and the Americas.  Prior to joining RA Capital, Mr. Peters was a senior auditor with Ernst & Young, LLP and Arthur Andersen, LLP in Los Angeles.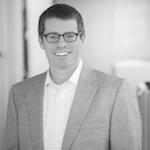 Mike MacRitchie
Director of OFS Capital Management
Mr. MacRitchie is a Director of OFS Capital Management, which provides flexible capital solutions to U.S.-based middle-market companies with $3 million or more in EBITDA.  He is responsible for sourcing and evaluating investment opportunities for the Middle Market Lending business as well as portfolio management.  Prior to joining OFS, Mr. MacRitchie held various positions with Tamarix Capital Partners, Cardinal Growth and William Blair & Company.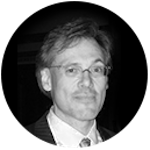 Jim Fowler
Portfolio Manager at JMP Capital LLC
Mr. Fowler is a Portfolio Manager for JMP Capital, a $100 million debt fund focused on providing growth capital in the form of 2nd lien, subordinate and mezzanine loans to lower middle-market companies with EBITDA of $1 million or more. He also serves as a Managing Director at Harvest Capital Strategies. Prior to JMP Capital and Harvest, Mr. Fowler served as a Managing Director and Co-Director of Research at JMP Securities.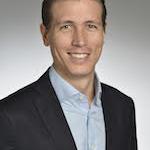 Stefan Okhuysen
Principal of CVF Capital Partners
Mr. Okhuysen is a Principal at CVF Capital Partners and head of the San Diego office.  CVF Capital invests in businesses with $1 million or more in net cash flow in various industries across the Western United States. From 2013 to 2016 he served as Vice President at Tresalia Capital, where he led and participated in transactions throughout the U.S. and Mexico.  He previously worked at Banco Santander Suisse's Asset Management division in Geneva, Switzerland, as a Fixed Income Analyst.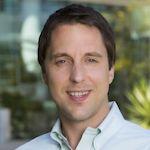 Mark P. Gartner
Principal, Head of Investment Development for Clearlight Partners
Mr. Gartner leads the deal sourcing function for Clearlight Partners and has over 10 years' experience helping private equity funds find and close on investment opportunities.  Clearlight provides equity capital to founder & family-owned businesses with $3 million or more in EBITDA. He previously led deal sourcing for American Infrastructure Funds, as well as executed sell-side M&A transactions as an Analyst in Houlihan Lokey's Basic Industrial Group.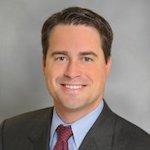 Kurt Wickham
Mr. Wickham is a partner at West Partners, where he is responsible for sourcing, evaluating and structuring investment opportunities, and serving on the boards of portfolio companies.  Prior to joining West Partners, Mr. Wickham co-founded San Diego-based boutique investment banking firm W Partners, and held senior positions with RA Capital and Credit Suisse, where he served as an officer in the Global Mergers & Acquisitions Group based in New York.