Image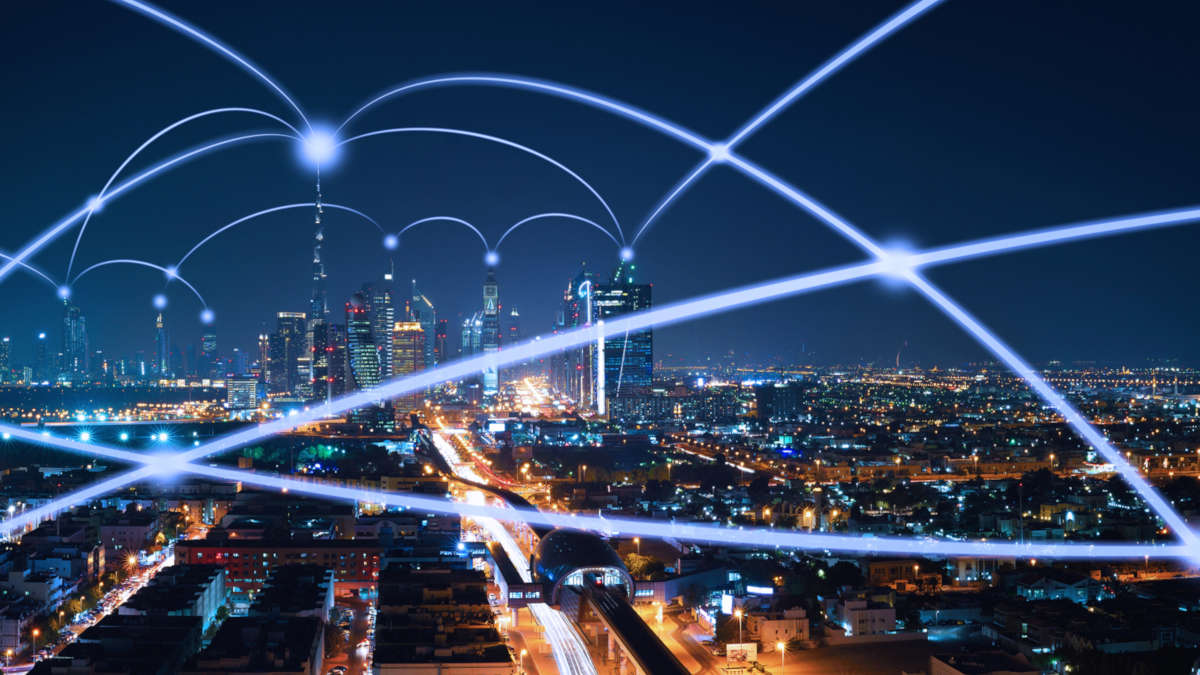 Event Details
When:
November 21, 2017 7 AM - 9 AM PST
Where:
Add to Calendar
Overview
Body
ACG SAN DIEGO NOVEMBER: M&A in AEROSPACE & DEFENSE
JW Hill Capital's Acquisition of Bandy Manufacturing from GKN Aerospace

A Joint Event with Aerospace & Defense Forum
Tuesday, November 21, 2017 / 7:00-9:00am / Lomas Santa Fe Country Club
Agenda:
7:00-7:30 AMNetworking
7:30-8:00 AMBreakfast and Announcements
8:00-9:00 AMProgram
Event Description:
Independent Sponsors are a growing class of private equity firms that, unlike traditional firms with committed capital, choose to source capital on a deal-by-deal basis. JW Hill Capital, a Newport Beach-based private equity firm, is an Independent Sponsor that recently completed the acquisition of Burbank, California-based Bandy Manufacturing from GKN Aerospace. This deal, a cross-border divestiture from a major European strategic that went through a competitive auction process, is an example of how Independent Sponsors are successfully executing complex transactions.
Our panel will examine questions such as: What does the Independent Sponsor trend mean for sellers, investors, and operators? How does an Independent Sponsor transaction differ from other buyers and what does that mean for sellers? How was JW Hill Capital, a relatively new firm, able accomplish this transaction? Do we expect to see more divestitures in the near-term as larger companies reshape their portfolios?
PANELISTS:  Bios Below
John Hill - Managing Partner, JW Hill Capital
Neal Nordstrom - Operating Partner, JW Hill Capital
Paul Weisbrich - Managing Director, DA Davidson

Steve Alexander - General Manager, Bandy Manufacturing 
Ed Lake - CFO, Merlin GlobalServices; San Diego Chapter Chair, Aerospace & Defense Forum
SPONSORS:
BDO
Procopio
Haskell & White
Merlin 
REGISTER NOW
ACGSD Members & ACGSD Sponsors 0
Members of Other Chapters 75 
Non-Members & Guests 95
ACG San Diego welcomes Members of Aerospace & Defense Forum!  Contact Ed Lake for more information. 
Questions:

Contact Executive Director Judy Susser-Travis, CMP, CMM at acgsandiego@acg.org or 619 741 7247
Speakers
Ed Lake
Merlin Global Services,;Aerospace & Defense Forum
CFO; San Diego Chapter Chair
Mr. Lake is a versatile executive with extensive financial, operational and strategic management experience as CFO/COO and VP Corporate Development/M&A while serving in both publicly traded and privately held companies. Industries include: Aerospace & Defense, Software, Public Safety & Security, Wireless Communications and Medical Devices.
Currently Mr. Lake is CFO for Merlin Global Services, LLC a PE backed government services company focused on manned and unmanned intelligence, surveillance and reconnaissance (ISR) systems. Previously, Mr. Lake was an investment banker with Shoreline Partners, LLC and held key positions as VP of Corporate Development/M&A and EVP of Operations for Kratos Defense & Security Solutions (Nasdaq: KTOS), a National Security technology company. In his roles at Kratos, Mr. Lake had responsibility for company-wide corporate development and M&A in support of five operating divisions. 
Mr. Lake serves as the Chair of the Steering Committee of the San Diego Chapter of the Aerospace & Defense Forum and is a Board Member for the SD Chapter of the Financial Executives International (FEI).
Mr. Lake received his B.S. in Business Administration from San Diego State University and resides in San Diego, California.
John Hill
JW Hill Capital
Managing Partner
John W. Hill, Managing Partner, spent 25 years in various technical and leadership roles at Fortune 500 aerospace and electronics companies before founding JW Hill Capital in 2011.  His expertise spans enterprise leadership, operations, strategic planning, business development, sales, technology commercialization, product development, and buy-side M&A.
Originally from Oklahoma and Texas, Mr. Hill began his career with Honeywell (formerly Allied Signal) in their Kansas City division, ultimately running their navigation and communication business. He joined Rockwell Collins in 2001 and spent a decade with the company in various key positions, including leadership of their Orange County, California-based business aviation division.  Earlier in his career, Mr. Hill founded two successful companies, an energy management business and a commercial real estate venture.
Mr. Hill earned his Master of Science, Electrical Engineering, from Oklahoma State University and Bachelor of Science, Physics, from Southern Nazarene University. He is a commercial, multi-engine, instrument-rated pilot. His interests include sailing, flying, photography, and local community involvement.
Neal Nordstrom
JW Hill Capital
Operating Partner
Neal Nordstrom
Neal C. Nordstrom, Operating Partner, JW Hill Capital, has over 25 years in executive, technical, business development and operations management roles with an emphasis on contract manufacturing for medical device, power generation, dental implant and aerospace industries.  During this time Mr. Nordstrom served as President and CEO of Veridiam, leading the company through divestiture from Carpenter Technology Corporation and building the business both organically and by completing three add-on acquisitions.  As a senior leader within Carpenter
Technology Corporation, he served as General Manager of Carpenter's Special Products Corporation for four years and led Carpenter's Parmatech business unit after its acquisition.  
Mr. Nordstrom is currently CEO of two JWHC portfolio companies – Aerospace Contacts and Bandy Manufacturing.  In these roles, he focuses on helping the newly acquired organizations make the transition to fully functioning, high performing teams.  Aerospace Contacts was acquired from the founder/owner in January 2016 and Bandy Manufacturing was divested from GKN Aerospace in August 2017.
He also supports two, privately held, high technology companies in southern California as a member of their Board of Directors.
Mr. Nordstrom earned his Bachelors of Science degree in Materials Science and Engineering from the Massachusetts Institute of Technology and his Masters of Business Administration in Finance from San Diego State University.  He served five years in the U.S. Navy on two nuclear-powered cruisers based in San Diego.
Paul Weisbrich
DA Davidson
Managing Director
Paul Weisbrich
Paul Weisbrich is a Managing Director and leads the Aerospace, Defense & Industrials Banking team. Previously he was with BankAmerica's M&A Group and McGladrey Capital Markets, and possesses over two decades of investment banking and corporate finance experience on behalf of middle market and public companies, with a particular emphasis on cross-border transactions. Paul has advised more than 350 companies and led the closing of over $6 billion in transactions spanning five continents. He has served on the board of several middle-market companies as well as LMU's National Alumni Board.
Paul is a frequent lecturer on investment banking topics in North America and is an active adjunct professor on M&A topics at USC's Marshall School of Business Executive MBA program. He holds an MBA from USC and a bachelor's degree in business from LMU.
Steve Alexander
Bandy Manufacturing
General Manager
Steve Alexander, General Manager, Bandy Manufacturing, has over 30 years of sales, operations, customer service and executive leadership experience in custom manufacturing industries serving aerospace, medical, commercial and interconnect businesses. 
As COO at Sorenson Engineering, Mr. Alexander led a manufacturing team of 120 employees and implemented lean initiatives that increased machining production by 40%, improved margin, while consistently exceeding production goals. As Business Development/Sales Manager for Abratec Swiss and Metric Machining, Mr. Alexander led the team in revising job costing, quotation and project tracking tools. Steve was instrumental in securing new business opportunities of $3.1M with existing customers and $1.9M in new opportunities from new customers while at Metric Machining.
Mr. Alexander is currently the General Manager at Bandy Manufacturing, a portfolio company of JW Hill Capital. Steve graduated with a degree in Business management from Fisher College in Boston MA and has participated in the Wichita State Management Development Program. 
Event Secondary Body
About Bandy Manufacturing
Located in Burbank, California, Bandy Manufacturing produces complex, close-tolerance hinges that are used on numerous commercial and military platforms.  Founded in 1952, the company's expertise includes proprietary drilling processes that allow the company to manufacture long hinge lengths at very tight tolerances across a variety of materials including titanium, aluminum, stainless steel and bronze. Customers rely on the company's expertise to handle complex aerospace parts, with the company producing over 100,000 hinges per year.  The company's website is www.bandymanufacturing.com.
About GKN Aerospace
GKN Aerospace will is the world's leading multi-technology tier 1 aerospace supplier. As a global company serving the world's leading aircraft manufacturers, GKN Aerospace develops, builds and supplies an extensive range of advanced aerospace systems, components and technologies– for use in aircraft ranging from helicopters and business jets to the most used single aisle aircraft and the largest passenger planes in the world. 
About JW Hill Capital
Based in Newport Beach, California, JW Hill Capital is a private equity firm that leverages its industry expertise and operating experience to acquire and grow lower-middle market manufacturing, value-add distribution, and industrial service companies.  The firm focuses on corporate divestitures, owner liquidity, recapitalizations, management buy-outs, and both strategic and add-on acquisitions.  It prefers companies between $2 million and $10 million EBITDA specializing in highly engineered components or products in aerospace, defense, nuclear, medical devices, or electronics, but will also target under-performing special situations where its operating expertise is relevant.
About DA Davidson
D.A. Davidson Companies is an employee-owned financial services firm offering a range of financial services and advice to individuals, corporations, institutions and municipalities nationwide. Founded in 1935 and headquartered in Montana, with corporate offices in Denver, Costa Mesa and Los Angeles, Portland, and Seattle, the company has more than 1,300 employees and offices in 23 states. 
D.A. Davidson's investment banking division is a leading full-service investment bank that offers comprehensive financial advisory and capital markets expertise and has extensive transaction experience serving middle market clients worldwide.
Hosted by:
ACG