Image
Event Details
When:
November 19, 2019 7 AM - 9 AM PST
Where:
Location Name
Lomas Sante Fe Country Club
Add to Calendar
Overview
Body
Raising "Institutional" Capital
Tuesday, November 19, 2019
7:00am - 9:00am PST
(9:00am - 10:00am PCF Session to follow)
SPECIAL RATE ONLY FOR BUSINESS OWNERS & C-LEVELS $40! (code required)
(Breakfast Program & PCF - see below)
Agenda
7:00 AM - 7:30 AM: Registration & Networking
7:30 AM - 8:00 AM: Breakfast & Announcements
8:00 AM - 9:00 AM: Program
9:00 AM - 10:00 AM: Private Company Forum (PCF) Session - For Business Owners & C-Levels Only
The focus of this panel is to discuss the risks and rewards of raising institutional capital for middle market business growth. Join our panel of experts and business owners who will discuss their experiences raising growth capital. There will be a general discussion of the sources of the "types" of institutional growth capital (debt, equity, grants or concessions, etc.), how to plan and prepare a business to raise capital, and the capital raise process.
Key Takeaways
What are the right types of institutional capital available for my business?
How to prepare my business to raise institutional capital (define the purpose, understand the available tools, understanding the process)?
How do I evaluate institutional capital providers that would be best for me, both personally and for my business?
Should I hire a professional (investment banker) or do it myself?
Where does one find institutional capital?
There will be a PCF Session for Business Owners and C-Levels only session after the meeting. Advisors who bring their Owner, CEOs or C-levels may attend with them.
Panelists
Spencer Brown - SG Credit Partners, Principal
Dave Crozier - OPOTEK Inc., President
Philippe Marchand - Samumed, COO

Larry Simon - Clearview Capital, Partner
Moderator
Mike Brown - DLA Piper, Partner
Registration Open!
ACGSD Members & ACGSD Sponsors: $0
ACGSD Next Gen Members: $0
Members of Other Chapters: $75
Non-Members & Guests: $95
SPECIAL RATE for BUSINESS OWNERS & C-LEVELS with DISCOUNT CODE. Get your code from PCF Contact Jim Stewart at jstewart@pkfsandiego.com, or John Henberger at john@henberger.com.
Questions? Contact Executive Director Judy Susser-Travis, CMP, CMM at acgsandiego@acg.org or 619-741-7247.
Please Note: Your registration for this event acts as an audio/video release and includes your permission for ACG San Diego to use your image and comments captured on audio, video or photographic formats while attending the event for marketing and promotional purposes. For further information please contact: Judy Susser-Travis - ACG San Diego Executive Director @ acgcsandiego@acg.org or 619 741 7247.
Speakers
Image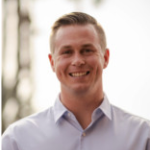 Spencer Brown
SG Credit Partners
Principal
Spencer Brown is a Principal of SG Credit Partners. SG Credit Partners provides $1 to $10 million structured debt solutions to lower middle market businesses nationwide in need of financing for working capital, growth capital, acquisition capital or special situations. Spencer is responsible for originations, deal execution and portfolio management. Prior to working at SG Credit Partners, Spencer was a Vice President at Super G Capital and an Associate at FirstBank Holding Company. Spencer received both a B.A. and an M.B.A. from the University of Colorado at Boulder.
Image
Dave Crozier
President and Current Chairman of the Board of OPOTEK LLC, Mr. Crozier was the former CEO and principal owner of The Pyrometer Instrument Co., the leading manufacturer of commercial instruments and software for temperature measurement when it was sold in 2015. When he initially acquired Pyrometer in 2002, the business was on the verge of bankruptcy and under his strategic leadership it was swiftly repositioned into a dominant industry performer. Prior to Pyrometer, Mr. Crozier spent 7 years as CEO of Datacolor International, a $75 million revenues industry-leading manufacturer of instruments, software and systems for color management and control. Earlier in his career, Mr. Crozier spent 6 years at Teledyne Industries as President of Teledyne Hastings Instruments and chairman of Teledyne's Interdivisional Engineering Association. Mr. Crozier holds a BSME degree from the University of Cincinnati and an MBA from John Carroll University.
Image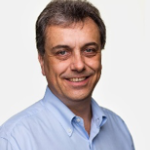 Philippe Marchand
Dr. Marchand is the COO of Samumed. Founded in 2008, Samumed is a leader in medical research and development for tissue-level regeneration. Samumed develops therapeutics to address a range of degenerative diseases, regenerative medicine and oncology. Prior to working at Samumed, Dr. Marchand was the CIO of Genoptix (a subsidiary of Novartis) where he initially led engineering development and operations. As CIO, Dr. Marchand oversaw the creation of the Diagnostics Laboratory, the subsequent IPO, and the acquisition of Genoptix by Novartis. Following the acquisition of Genoptix, he assumed responsibilities for global IT operations with Novartis Oncology. Dr. Marchand received a M.S. (Hons.), a Ph.D., and the Research Habilitation in Electrical Engineering from the Université de Haute Alsace, France and was a Lavoisier post-doctoral fellow at the University of California, San Diego.
Image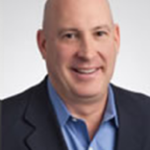 Larry Simon
Clearview Capital
Partner
Larry Simon has over 20 years of Private Equity experience and joined Clearview Capital in 2005. Prior, Larry was with Triton Pacific Capital Partners (Private Equity); Mille Capital (Investment Banking); and The Shattan Group (Investment Banking). Larry received his MBA from Columbia University Graduate School of Business and his Bachelor's Degree from The Wharton School of the University of Pennsylvania.
Image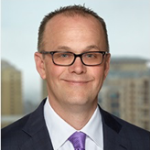 Mike Brown (Moderator)
Mike Brown serves as outside general counsel for clients, advising them on important business and legal issues. He executes mergers and acquisitions, private equity transactions and venture capital financings, and leads other DLA lawyers in providing legal services to clients in areas outside of his core areas of expertise. Mr. Brown received his B.A from the University of Washington and his J.D. from the University of Virginia. He was has been selected as a member of the San Diego 500 (2016-2019) and as a San Diego Super Lawyer (2018-2019).