Image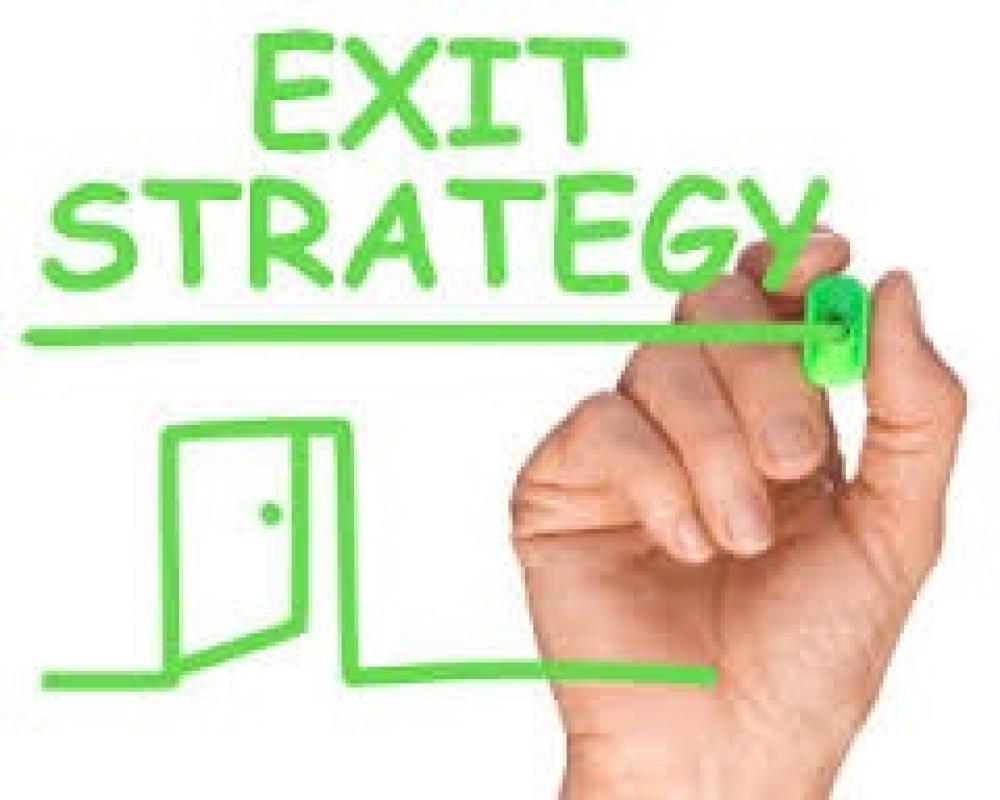 Event Details
When:
September 19, 2017 5 AM - 7 AM PDT
Where:
Location Name
Solana Beach, CA 92075
Add to Calendar
Overview
Body
ACG San Diego SEPTEMBER: WHAT'S YOUR EXIT STRATEGY?
Exit Options for Companies and Owners

Tuesday, September 19, 2017 / 7:00-9:00am / Lomas Santa Fe Country Club
PCF Session to follow from 9:00-10:00am  
SPECIAL RATE ONLY FOR BUSINESS OWNERS & C-LEVELS 35! (Breakfast Program & PCF--See Below)
Agenda:
7:00-7:30 AMNetworking
7:30-8:00 AMBreakfast and Announcements
8:00-9:00 AMProgram
9:00-9:45 AMPrivate Company Forum (PCF) Session for Business Owners & C-Levels Only
Event Description:
Recent studies indicate that most business owners do not currently have or plan to develop an exit strategy or understand their options. Because business owners spend a large majority of their time running the business, it's not surprising that little attention is given to thinking about what will happen to both the business and to them personally once they are ready to move on.
We have assembled an esteemed panel that will business owners and entrepreneurs navigate and explore common exit strategies and options for companies and their owners. Three common exit options that will be explored include:
•Private Equity (PE) sales
•Strategic Company sales
•ESOP transactions
The panelists will summarize each type of transaction, common myths surrounding each, how company valuations are determined in each type of sale, various deal structures and tax implications, and what companies should do (or not do) in preparing for a sale of the business.
Exclusively for Business Owners & C-Levels with September's Panel of Experts 
PANELISTS:
Stephen R. LaSala is the Co-Practice Group Leader of Sheppard Mullin's Corporate Practice Group. He is also the former Managing Partner of the San Diego (Del Mar) office and former Team Leader of the firm's Mergers & Acquisitions team. Mr. LaSala specializes in mergers and acquisitions and corporate law. He counsels buyers and sellers in M&A transactions on a daily basis. His practice also includes venture capital and private equity financings, joint ventures, corporate governance, equity and executive compensation, and matters relating to the formation and structure of business entities. He represents both small and large companies ranging from start-ups to well established public companies in a variety of industries including life sciences, healthcare, software, energy, clean technology, consumer goods, construction, aerospace and defense, media and e-commerce. He also represents institutional and individual investors in connection with public and private company investments.

Trever F. Acers is Managing Director of Objective Capital Partners. With more than 15 years of acquisition, finance and business management experience, Mr. Acers leads all aspects of Objective Capital Partner's investment banking activities. Prior to starting Objective Capital Partners, Mr. Acers served as a Director at TGG Capital, Director of The Oxford Investment Group's Western US private equity group, Managing Partner at Passage Venture Capital Partners, managed the post-acquisition integration and continuing operations of three entities for EMC Corporation (NYSE:EMC), and KPMG Consulting (NYSE:BE). Mr. Acers holds FINRA Series 79 and Series 63 Licenses and is a Registered Representative of BA Securities LLC, Member FINRA SIPC.
Martin Staubus is Executive Director at the Beyster Institute, Rady School of Management, University of California, San Diego.  He advises business leaders on the design and operation of employee stock ownership programs (ESOP's) to build stronger companies and provide liquidity to owners.  Martin has 30 years of experience in business, having served in varied roles as an attorney, consultant, Labor Department policy advisor, corporate executive and corporate director.  He has served as Associate Director of the ESOP Association in Washington DC, and as a director of the National Center for Employee Ownership. Nationally recognized as an expert on the design and operation of employee stock plans, Martin has written extensively in this field, with work published by Harvard Business School Press, Harvard Business Review, and others.
Zaheer Dhruv is Managing Director of PierCap Partners. In various functional leadership roles over 15 years, Zaheer has supported multiple private equity and corporate acquisitions. Zaheer has also led technology due diligence and integration efforts that enable strategic acquisitions to realize top and bottom-line synergies. Over the last decade, Zaheer has developed deep experience in the energy marketplace, digital marketing technologies to personalize customer experience, decision science capabilities to inform Best-Next-Action and starting up many entrepreneurial initiatives from within a dynamic, corporate environment. Zaheer holds FINRA Series 79 and Series 63 Licenses and is a Registered Representative of IIB Corp., Member FINRA SIPC.  
Keith McKenzie is a Partner with Delphi Private Advisors along with partners Marc Channick and Darren Reinig. As a partner at Delphi, Keith sits on the firm's investment committee as well as the investment team for approximately 40 families. He also leads engagements with a smaller number of families, in addition to providing a significant focus on addressing the unique wealth management needs of family business owners.
SPONSORS:

Rady School of Management, Sheppard Mullin & Vantage Point Advisors
REGISTER NOW
ACGSD Members & ACGSD Sponsors 0
Members of Other Chapters 75 
Non-Members & Guests 95
SPECIAL RATE ONLY FOR BUSINESS OWNERS & C-LEVELS 35!
For both Breakfast Program and PCF Session.  Get Discount Code from your PCF representative John Henberger at john@henberger.com 760 271 5541 or Judy Susser-Travis at acgsandiego@acg.org
Questions:

Contact Executive Director Judy Susser-Travis, CMP, CMM at acgsandiego@acg.org or 619 741 7247
Sponsors