Image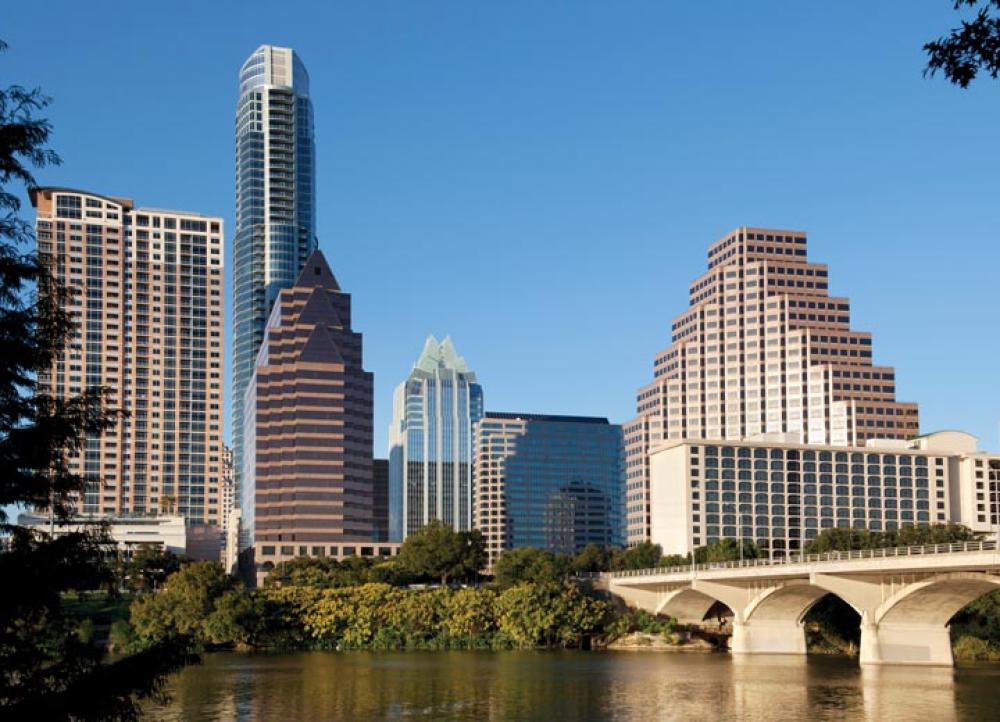 Event Details
When:
April 14, 2022 11:30 AM - 1 PM CDT
Cost:
$50 - $85
Where:
Location Name
The UT Club
Add to Calendar
Overview
Body
Our featured speaker will be Krishna Srinivasan, Founding Partner at LiveOak Venture Partners.  This lunch is sponsored by Bridgepoint Consulting. 
Online registration is now CLOSED (the RSVP deadline was Monday, April 11, 2022).  Walk-ins might be accommodated, based on no-shows, at the following rates: ACG Members @ $60, non-members @ $95.
This lunch will take place at The UT Club, located on the East side of DKR Memorial Stadium on the UT campus (2108 Robert Dedman Drive, Austin 78712). We recommend parking in the Manor garage across from the UT Club, but parking is not included in the lunch registration price.
Directions: Due to construction on/around campus, we recommend approaching the stadium from the intersection of I-35 Frontage Road & Manor Road. Manor Road becomes Clyde Littlefield Drive west of I-35. Take Clyde Littlefield towards the stadium and the Manor Parking Garage will be on your left.  
COVID-19 Procedures:
•  Masks are optional, however ACG recommends you follow CDC and local guidelines which state if you are not fully vaccinated, masks should be worn when you are not eating or drinking.
•  We will continue to monitor the COVID-19 situation, remain vigilant and strictly adhere to all recommended cautionary measures, protocols and guidelines from various health organizations and local authorities, in an
effort to ensure our guests remain in a safe and healthy environment.   We will make operational changes and consider additional precautionary measures as necessary.

Please cancel your registration & receive a refund if you have registered for this event, and any of the following applies:
•  You have tested positive for COVID-19
•  Are waiting for COVID-19 test results
•  Have COVID-19 symptoms, or if you have had close contact with a person who has tested positive for or who has symptoms of COVID-19
By attending this event, YOU VOLUNTARILY ASSUME ANY AND ALL RISKS ASSOCIATED WITH POTENTIAL EXPOSURE TO COVID-19 (CORONAVIRUS) and YOU HEREBY RELEASE, WAIVE AND HOLD ACG HARMLESS FROM ANY ILLNESS, INJURY OR DAMAGES INCURRED BY YOU IN CONNECTION WITH YOUR ATTENDANCE AT THIS EVENT.  
Your registration for this event acts as an audio/video release and includes your permission for ACG Austin/San Antonio to use your image and comments captured on audio, video or photographic formats while attending the event for marketing and promotional purposes. For further information please contact: Sara Singer - ACG Austin/San Antonio Chapter Executive @ acgasa@acg.org or 512-970-0417. ACG Austin/San Antonio reserves the right to fill open seats with walk-in registrants at the respective event venues once the networking period has passed and the official event programming has begun. In rare instances this could mean that registered attendees arriving late will not have a seat readily available upon their arrival. In these instances ACG Austin/San Antonio will work to accommodate the attendee, and if not able to do so to the attendee's satisfaction, ACG Austin/San Antonio will refund their registration fee.

Cancellation Policy – Cancellations received in writing to acgasa@acg.org by 5PM, March 1st will receive a full refund. There are no refunds for cancellations received after 5PM on March 1st. If you are an ACG Member unable to attend, you can transfer your registration to another person for this same event. If the person attending in your place is not an ACG Member, they will need to pay an additional fee to bring them up to the non-member rate to attend.
Hosted by:
ACG

Chapter

Austin/San Antonio
Sponsors