Image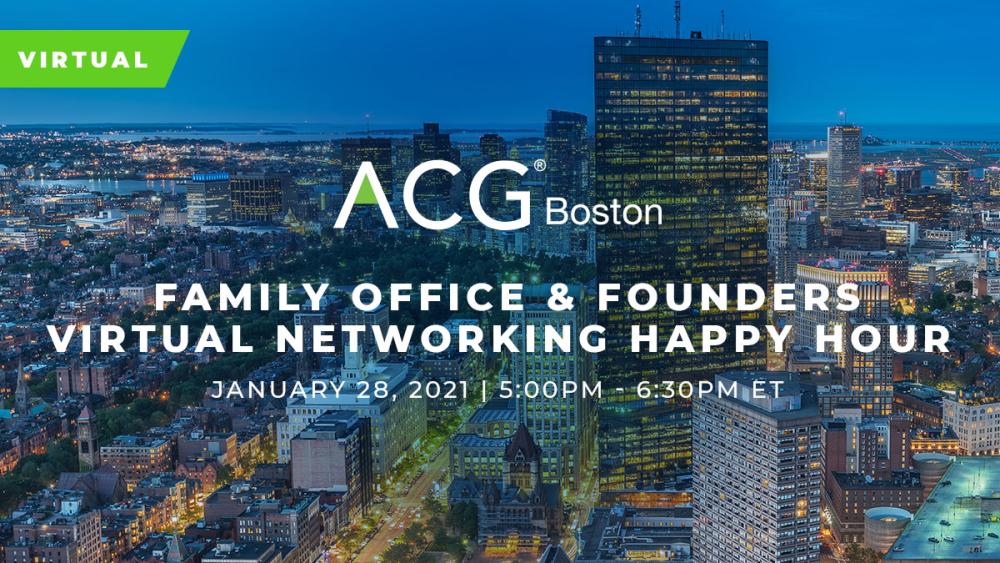 Event Details
When:
January 28, 2021 5 PM - 6:30 PM EST
Where:
Add to Calendar
Overview
Body
ACG Boston invites family office investors, company founders & CEOs to an exclusive virtual networking happy hour on January 28 to meet and reconnect with their peers as we kickoff the new year!
With 2020 in our rearview mirrors, join us with your beverage of choice as we come together to make new connections, share best practices and toast to making 2021 a great year.
We will be joined by Liz and Jeremy Hitchcock, entrepreneurs and investors, founders of Dyn and Minim, which recently merged with Zoom Telephonics, and principals at Orbit Group, a single family office in NH.Liz and Jeremy will share stories of some of their recent investments and how they are working to deploy capital in the current environment.
This event is by invitation only for family office investors and company founders and/or CEOs.
Sponsors