Image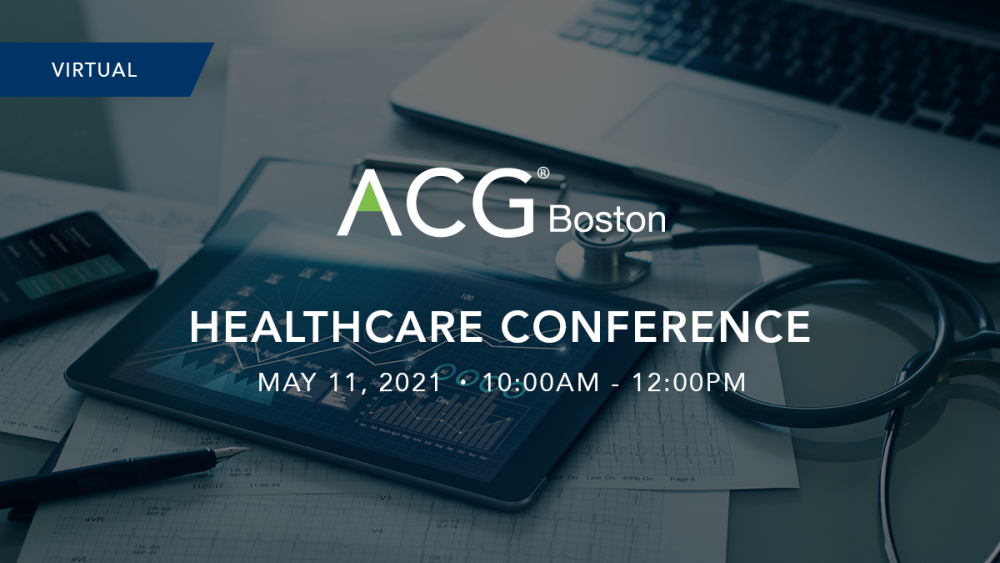 Overview
Body
Join ACG Boston and our fellow deal professionals for our Healthcare Virtual Conference on May 11, 2021. The conference will feature a panel discussing the increased deal activity and industry evolution in the behavioral health space, followed by a keynote from Dr. Charles Anderson, President & CEO of The Dimock Center in Roxbury, MA.
Dr. Anderson will share the groundbreaking work the Dimock center is doing to provide convenient access to high quality, low cost comprehensive health care and human services in an urban community. Following each speaker session, attendees will have the chance to participate in roundtable discussions where they can continue the conversation among their peers and with the speakers.
Event Secondary Body
Additional speakers to be announced!
Agenda
10:00am - 10:45am: Panel Discussion
10:45am - 11:10am: Breakout Sessions with Panelists
11:10am - 11:40am: Keynote Address
11:40am - 12:00pm: Small Group Networking Breakouts
Pricing
ACG Members: $65
Non-Members: $95
Hosted by:
ACG