Image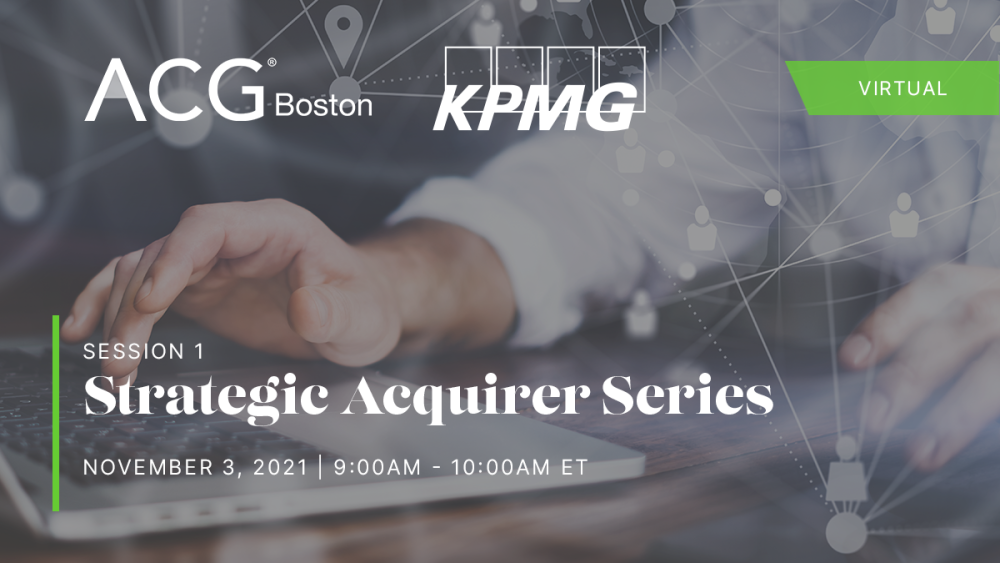 Event Secondary Body
ACG Boston and KPMG invite strategic acquirers to join us for a special virtual series this fall where we'll explore multiple factors impacting the deal markets and corporate M&A both now and in the coming year.  Each discussion will be designed with the needs of deal leaders and corporate M&A executives and professionals in mind.
Session 1 on Wednesday, Nov. 3 at 9:00am Eastern

How the economy of yesterday, today, and the future is impacting deal markets and M&A activity and how the economic outlook for 2022 is shaping up; featuring KPMG economist Kenneth Kim and deal advisory leaders Janessa Howarth and Patrick Carpenter.
Register for all three sessions in the series, or construct your own agenda. All sessions will incorporate foundation-setting content and an interactive dialogue so come prepared to ask questions or share your thinking!
Please note this event is by invitation only for corporate development professionals of middle market companies. If you are qualified, please contact us for the link to register.
Hosted by:
ACG
Sponsors