Image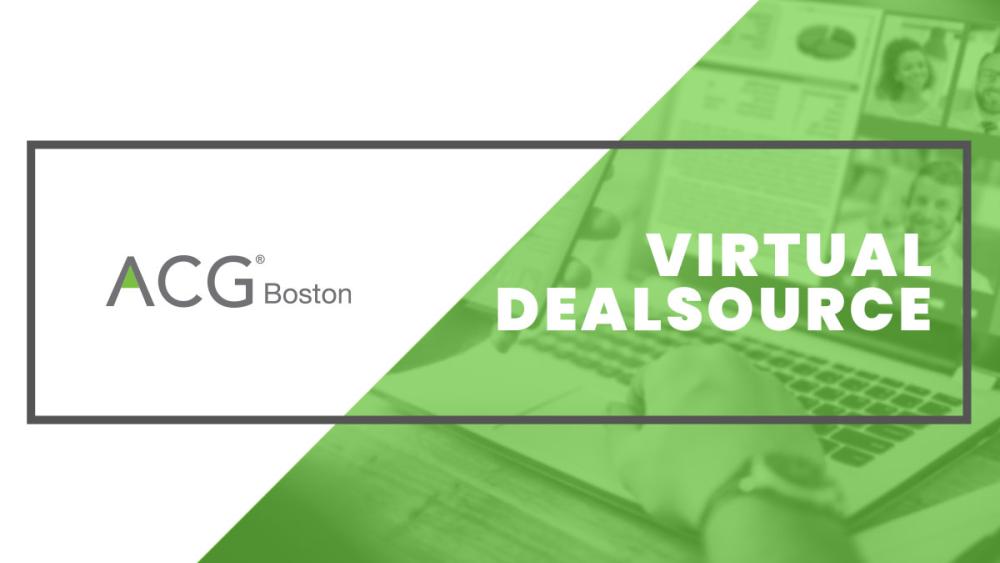 Event Details
When:
August 18, 2020 12:30 PM - 5 PM EDT
Where:
Add to Calendar
Event Secondary Body
Private equity and investment banking professionals are invited to join ACG Boston for a highly curated, by-invitation-only DealSource event.
The primary benefit of a virtual DealSource is its ability to allow those individuals at your firm who are specifically focused on certain deals or industry verticals to join, regardless of location.
For more information, or to request an invitation if you fit the specified criteria, please contact Christy Dancause, Executive Director, at cdancause@acgboston.org.
Hosted by:
ACG