Image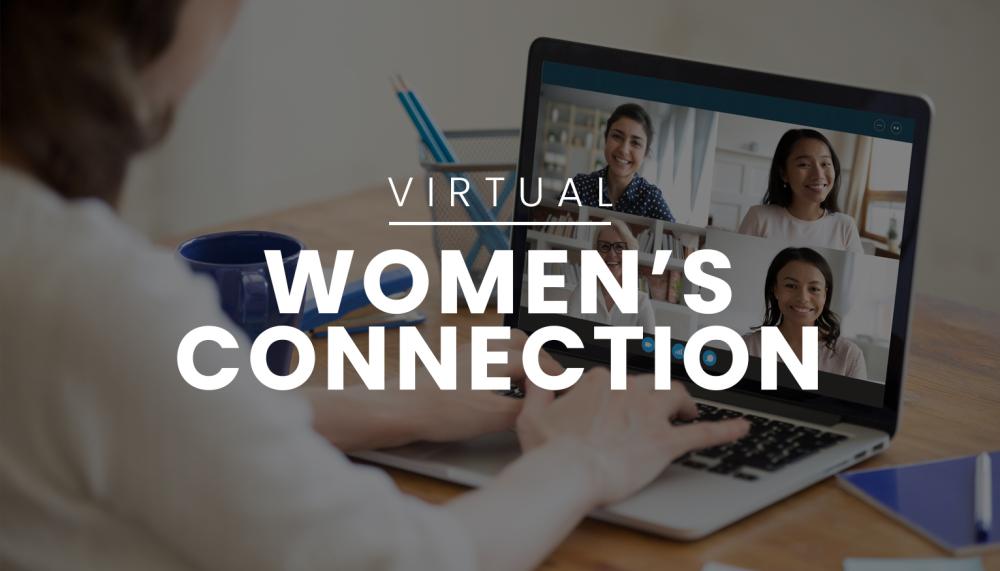 Event Details
When:
August 12, 2020 10 AM - 11:30 AM EDT
Where:
Add to Calendar
Overview
Body
Please note that this virtual event is a reschedule of the March 18 Women's Connection event.
Despite the stats that many women-led businesses perform as well as, if not better than, those led by men, there is still a significant funding gap. While there is still a lot of work to be done, investors and other capital providers are beginning to adjust their strategies and culture to make funding more available for women.
This virtual event will feature an esteemed panel of investors and business owners discussing growing finance opportunities and investment trends that help fuel women-led businesses.
Following the panel, attendees will be divided into small groups along with our panelists to continue the discussion in virtual breakout rooms.
Agenda
10:00am -10:15am: Intro Remarks: State of Women-Led Businesses and featured fund: Watermill Group's WMX Fund

Janice C. Sturchio, Senior Client Strategist, BNY Mellon Wealth Management
Julia Karol, President & COO, Watermill Group



10:15am - 11:00am: Panel Discussion: Financing & Investing in Women-Led Businesses

Moderator: Christine Chang, CEO, 6th Ave Capital
Michelle Noon, Managing Partner | Co-Founder, Clearhaven Partners
Katherine Hill Ritchie, Director, Strategic Development, Nottingham Spirk
Nicole Sahin, CEO, Globalization Partners, Inc.




11:00am - 11:30am: Small Group Breakout Discussions
Pricing 
Members: $30
Non-Members: $65
Speakers
Image
Janice C. Sturchio (Intro Remarks)
Senior Client Strategist
BNY Mellon Wealth Management
Janice is a wealth director for BNY Mellon Wealth Management. She specializes in working with high net worth individuals and families, and their charitable and business entities. She works closely with clients, building and supporting their team of advisors to coordinate comprehensive wealth management solutions, ensuring that clients benefit from the broad resources of the firm. Janice joined the organization in 1992, and has over thirty years experience in banking and wealth management. She has held senior positions in private banking and mortgage, enabling her to bring specialized expertise to client situations. Janice received a bachelor's degree from the University of Vermont. She serves on the Board and Executive Committee of Horizons for Homeless Children and is a volunteer for MassChallenge, a not-for-profit startup accelerator. She is a Chartered Advisor in Philanthropy (CAP®) candidate, and a member of the Boston Chapter of the Association for Corporate Growth.
Image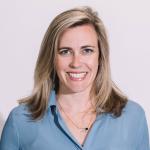 Julia Karol (Intro Remarks)
President & COO
Watermill Group
Julia Karol is President and COO of Watermill Group. She is responsible for overall firm operations and helping Watermill portfolio companies develop and implement their strategies. Previously, as a Watermill Principal, Julia helped guide the day-to-day operations of the firm, directed the firm's investor relations and managed fundraising initiatives for acquisitions.
Prior to joining Watermill, Julia worked at Jumpstart, a national nonprofit organization. While at Jumpstart, she managed Boston-area fundraising, coordinated communication and marketing efforts, cultivated partnerships, developed alumni relations programming, and oversaw staff recruitment efforts.
Julia currently serves as a Partner with Social Venture Partners Boston, a venture philanthropy organization which connects Boston's most promising nonprofits with the money and minds to fuel their success. Julia has served as a Mentor for Endeavor, a global high-impact entrepreneurship movement and that promotes economic growth and job creation. She also serves as a member for the Budget and Administration Committee for Combined Jewish Philanthropies. Previously, Julia founded and served as board chair for the Young Nonprofit Professionals Network in Boston. Julia is a member of ACG Boston and the Young Presidents Organization (YPO) and has been named as one of the Most Influential Women in Mid-Market M&A by Mergers and Acquisitions Magazine for three consecutive years. In 2017 Julia was named an Emerging Leaders by the M&A Advisor and has received the Women of Influence Award from ACG Boston in 2019.
She received a M.A. in Education Policy, Organization and Leadership from Stanford University, completed the Owners, Presidents, Managers program at Harvard Business School, and the Summer Institute for Entrepreneurship at the Stanford Graduate School of Business, and earned a B.A. from Tufts University.
Image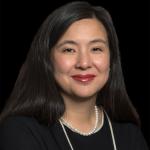 Christine Chang (Moderator)
Christine C. Chang is Chief Executive Officer of 6th Avenue Capital, LLC, an institutional small business funder and thought leader in alternative funding. She oversees all strategic and regulatory aspects of 6th Avenue's operating business and investment management. Christine has over 20 years of experience in institutional and family office asset management with both traditional and alternative investments. She has led senior management teams to build operational and regulatory infrastructure and technology, in addition to developing strategic marketing plans and high net worth client relationships. Christine has advised hedge funds, private equity funds, firms building their alternative investment business, as well as family offices structuring their investment vehicles and direct transactions.
Previously, Christine served as Chief Compliance Officer at Alternative Investment Management, LLC an independent, privately-held investment management firm focused on hedge funds and private equity. She developed the firm's compliance program, registered the firm with the SEC, and managed audits including SEC presence exams. In addition, she spearheaded special projects for the firm, such as the design and implementation of strategic initiatives in operations and marketing. She was also responsible for managing relationships with foundations, endowments, and families. Prior to this, Christine was the Chief Operating Officer of New York Private Bank & Trust, the wealth management division of Emigrant Bank, where she built the infrastructure to support ultra-high net worth clients.
Previously, Christine was Business Manager and advised on business development at MPI Professionals, LLC, a subsidiary of CGI Group, Inc., providing consulting to financial services firms. Christine also served at Credit Suisse in New York and London as: European Product Manager of Fixed Income Emerging Markets; Financial Analyst for the Global Head of Fixed Income; and Compensation Analyst in Human Resources. Christine began her career at Charles River Consultants, Inc. as a Project Manager in financial services technology consulting.
Christine is also an advisory board member of Blueprint Capital Advisors, LLC, an alternative investment platform focused on aligning interests of pension and endowments with emerging alternative managers. Christine has served as Chairman and in other roles on the board of Bottomless Closet, a not-for-profit empowering women in NYC to achieve financial self-sufficiency. In addition, she is a member of High Water Women and the Professional Advisors Committee of SUNY College of Optometry.
Christine is a mentor in Columbia Business School's Nonprofit Board Leadership Program, as well as a mentor in Cornell's Alumni-Student Mentoring Program and a member of the Cornell Alumni Admissions Ambassador Network. She earned her B.A. from Cornell University.
Image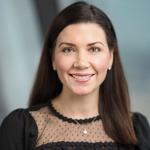 Michelle Noon (Panelist)
Managing Partner | Co-Founder
Clearhaven Partners
Michelle C. Noon is Co-Founder and Managing Partner at Clearhaven Partners LP. Clearhaven Partners is a Boston-based micro buyout firm investing in software and software-defined technology companies. Michelle spearheads Clearhaven's investment and firm strategy and leads investments. Clearhaven's approach to software investing is thesis-driven and the firm applies a deep operational approach to value creation within each portfolio investment.
Prior to founding Clearhaven in 2019, Michelle spent 11 years at Riverside Partners, a technology and healthcare private equity firm with AUM in excess of $1 billion, where she was a General Partner and member of the Investment Committee.
At Riverside, Michelle built a successful investing track record across three funds including investments in Pilgrim Software (Tampa, FL), Thinklogical (Milford, CT), Openforce (Phoenix, AZ), Calero Software (Rochester, NY), A&B Groep (Netherlands), Veropath (Scotland) and 3Play Media (Boston, MA).
Prior to joining Riverside, Michelle was an investment professional in San Francisco with Thoma Bravo (fka Thoma Cressey Equity Partners), where she focused on sourcing and executing software investments.
Michelle began her career in investment banking at Morgan Stanley in New York in the Global Energy and Utilities Group.
Michelle earned her M.B.A. from Harvard Business School, with distinction, and her B.B.A. in Finance and Business Economics from the University of Notre Dame with a concentration in French. Michelle also studied L'Universite Catholique de l'Ouest in Angers, France and has taught college business courses in Tallinn, Estonia.
Image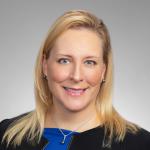 Katherine Hill Ritchie (Panelist)
Director, Strategic Development
Nottingham Spirk
Mrs. Hill Ritchie has worked internally for 5 single family offices and also as an advisor to several prominent family offices and companies through her firm, Private Capital Investments. Her current role is Director for Nottingham Spirk Family Office, and her past roles include: Simon Group Holdings, Eden Capital, and PEX Global.
She spent 7 years in Switzerland where she was a Managing Director at Palladio Alternative Research and Senior Analyst and Investment Committee Member for the Saad family office's $3.5 billion investment portfolio. She was a Director for Wedge Alternatives, and also Hedgefund.net.
Katherine received her MBA from Fordham University and her BS in Psychology from University of Maryland. Her Board member activities include: Chair of the ACG New York Family Office Committee, Board Member of ACG NY, Family Office Advisory Board of TriState Capital, the Philanthropy and Education Committees of 100 Women in Finance, Fordham MBA Overseers Board, All Special Kids, Lighthouse Organization and Cancer101.
Image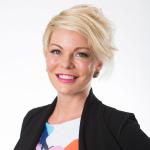 Nicole Sahin (Panelist)
CEO
Globalization Partners, Inc.
Nicole Sahin's mission is to eliminate barriers to doing business internationally and building global teams. As founder and CEO of Globalization Partners, she is recognized for having created their innovative Global Expansion Platform™, which empowers companies to hire anyone, anywhere within a few business days - expanding their global footprint without the need to set up in country branch offices or subsidiaries.
Nicole's vision has led to her being named Gamechanger of the Year in 2019 and Entrepreneur of the Year in New England. Globalization Partners has also earned the ranking of No. 6 on the 2016 Inc. 500 list, and the company has won numerous awards for breaking the traditional corporate mold by building a nationally-recognized company culture. She credits the success to an exceptional team with global expansion in their DNA, and to her philosophy of the Triple Bottom Line – what's good for the clients and the employees is good for the shareholders. From day one, Nicole has built Globalization Partners to scale, with a mindset towards meeting the needs of Fortune 1000 companies, which require the highest compliance standards in the world.
Prior to launching Globalization Partners, Nicole was a Senior Director at High Street Partners, a firm that provided international HR, tax, legal, and compliance services to CFOs, HR Directors, and General Counsel of fast-growing technology companies establishing subsidiaries and hiring in dozens of countries. Her experience advising companies ranging from Tesla to HID Global on their international expansions, was a catalyst for founding Globalization Partners in 2012.
Nicole's primary nonprofit endeavors focus on eliminating extreme poverty through education and economic development. She's currently on the board of School the World and has spearheaded efforts to build schools in rural communities in Guatemala and Cambodia. She also works on gender and racial equality initiatives and serves as the Vice-Chair of Diversity on the Membership Committee of YPO New England. Nicole holds an MBA in International Management from the Middlebury Institute of International Studies. She lives in Boston, loves to travel, and is inspired by the belief that making it easy for people to expand internationally, and work seamlessly across borders, ultimately makes the world a more exciting and open-minded place.