Image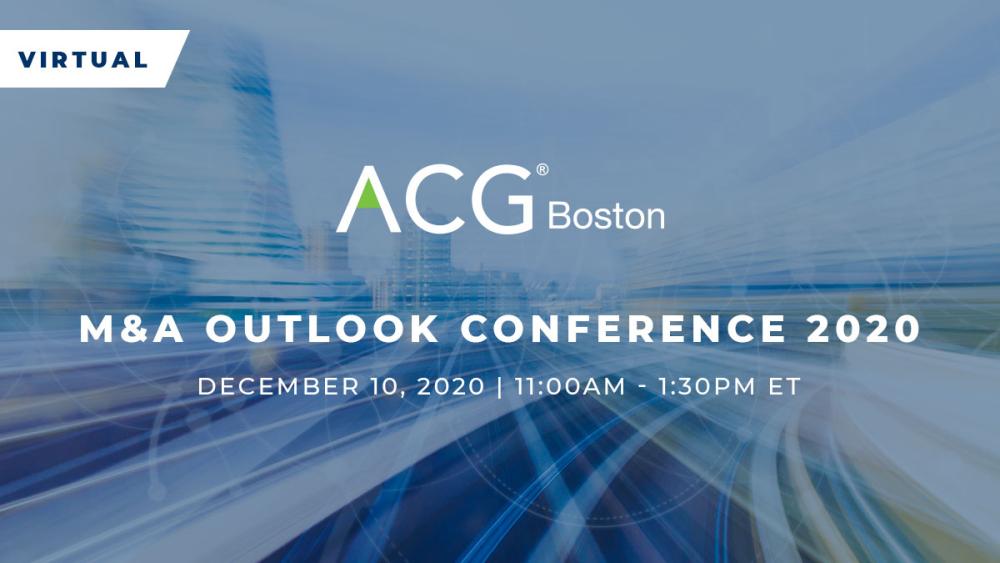 Event Details
When:
December 10, 2020 11 AM - 1:30 PM EST
Where:
Add to Calendar
Overview
Body
Join us for our annual M&A Outlook Conference - fully virtual this year! You'll hear from CEOs who successfully exited their businesses amidst the pandemic, as they share their experiences and lessons learned. And back by popular demand, to follow up on his predictions made to our members in late April 2020, Jeff Mortimer will be back to share his perspective and forecasts for what's ahead in 2021.
The M&A Outlook Conference will be hosted on the Remo platform, giving you opportunity to network in a virtual ballroom environment, and allowing for more natural and flexible connections with your fellow deal professionals from across the country.
Speakers
Image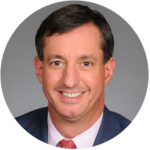 Jeff Mortimer (Keynote)
Director of Investment Strategy
BNY Mellon Wealth Management
Jeff Mortimer is the director of investment strategy for BNY Mellon Wealth Management. In this role, he leads a team that sets capital market expectations and is responsible for making asset allocation recommendations. Jeff has more than 25 years of experience in the financial services industry. Prior to joining the firm, Jeff worked for Charles Schwab for 13 years in increasingly senior positions, culminating with his appointment as chief investment officer. He also worked for nearly 10 years in boutique firms in the Boston area, serving high net worth individuals and families.Jeff received a bachelor of science degree in finance from Babson College and a master of business administration from the University of Chicago Graduate School of Business. He is a CFA charter holder. He is a national speaker on issues of investment strategy, the financial markets and the economy. He has been featured in numerous media outlets, including Barron's, Fortune, Bloomberg and CNBC.
Image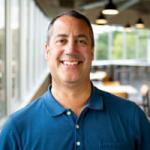 Craig S. Heldman
Former President & CEO
iModules Software
Craig brings more than 25 years of leadership experience in the higher education technology space serving as CEO for two market leaders and completing a successful exit most recently with iModules, provider of the market leading SAAS platform for colleges and universities to drive alumni engagement and fundraising. Prior to iModules, Craig spent 22 years at Hobsons, serving as CEO over the final nine. Hobsons supports student success through education lifecycle solutions to schools and universities.
After joining the business in a sales leadership role, Craig grew with the business as it scaled from start up to well-established market leader holding a variety of leadership positions prior to CEO. Craig's leadership has driven a customer-centric approach and a culture of innovation to drive shareholder value.
Prior to his time in education technology, Craig held a variety of sales management positions at Procter and Gamble. He earned a bachelor's degree in finance and marketing from Michigan State University.
Image
Craig Gunderson
President & CEO
Conterra Networks
Craig Gunderson has over 30 years of telecom experience in sales, operations, and executive leadership at corporate and field levels. Craig serves as Conterra's President and CEO. Conterra is a provider of fiber-based telecommunication services to businesses, telecommunication carriers, state and local governments and education. Conterra provides services across 22 states and is headquartered in Charlotte, North Carolina. The Company has signed an agreement to sell to Fiera Capital, a Canadian Based Infrastructure Fund, and APG, a Netherlands based Pension Fund. The deal is pending regulatory approval.
Immediately prior to joining Conterra, Craig served as Oxford Networks' President & CEO until its sale to FirstLight. Oxford was a private equity backed provider of fiber-based services to customers in the New England region. Under Craig's leadership, Oxford achieved double-digit growth by transforming itself from a traditional Telephone Company to a highly successful provider of fiber-based infrastructure services. Prior to his executive role at Oxford Networks, Craig spent eight years at Frontier Communications/Global Crossing where he held various operations, sales, and marketing positions in New York, Georgia and Minnesota.
Before starting his business career, Craig served in the United States Army as an aviation and operations officer, achieving the rank of Captain in the Medical Service Corps. He received his undergraduate degree in Economics from Dickenson College in Carlisle, PA and his MBA from Georgia Southern University.
Image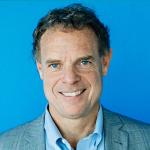 David Fetterolf
From 2013 to 2020, David served as the President of Stratus Video (there was no CEO title at Stratus). Stratus created the healthcare video interpreting market and fundamentally transformed the way limited English proficiency patients communicate with providers. Stratus grew to be the largest video interpreting company in the United States with over 2,000 hospitals and thousands of clinics using its solutions. Under David's leadership, revenue grew from $270 thousand in 2012 to $111 million in 2019, a CAGR of 233%. In February of 2020, Stratus was sold to AMN Healthcare (NYSE: AMN) for $475 million in cash, or 14.6x 2019 EBITDA of $32.6 million.
Prior to Stratus Video, David was the founder, president and CEO of MDeverywhere, revenue cycle management software company serving physicians and hospitals across the United States. Prior to MDeverywhere, he was a division president for Datamedic, a leading provider of computer-based patient records and business management software for medical practices and clinics.
David has a Bachelor's degree in Electrical Engineering from Cornell University and a Masters of Business Administration from The Wharton School at the University of Pennsylvania.
Image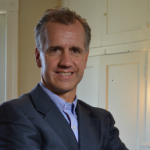 Clark Waterfall (Moderator)
Co-Founder & Managing Director
BSG
Clark Waterfall is the co-founder and Managing Director of BSG. Formerly known as Boston Search Group and founded in 1997, BSG is a boutique retained executive search firm focused on recruiting builder-leaders for growth sector industries. Over the last 25 years in executive search, Clark has remained focused on privately-held, investor-backed clients both private equity and venture-backed. Clark has a multispecialty sector focus that includes deep domain expertise in technology, energy, and healthcare.
Clark's functional executive recruiting breadth includes board director search, CEO, President, COO, CFO and the VP levels across sales, marketing, technology, engineering, and product. While based out of Boston, Clark splits his client time on engagements between Boston, New York and California. About BSG: Founded as Boston Search Group in 1997 and re-branded in 2008, BSG is a retained executive search firm focused on recruiting leaders for rapidly changing environments. The firm primarily works with private equity firms and their portfolio companies to expand or upgrade management, and with venture capital firms and entrepreneurs to build teams for early-stage businesses. BSG also selectively serves public corporations and not-for-profit organizations.
Event Secondary Body
Agenda*
11:00am - 11:15am: Networking
11:15am - 12:00pm: CEO Exit Panel
12:00pm - 12:30pm: Networking
12:30pm - 1:00pm: Closing Keynote - Jeff Mortimer, Director of Investment Strategy, BNY Mellon Wealth Management
1:00pm - 1:30pm: Networking
*subject to change
Pricing
ACG Member: $65
Non-Member: $95
Hosted by:
ACG