Image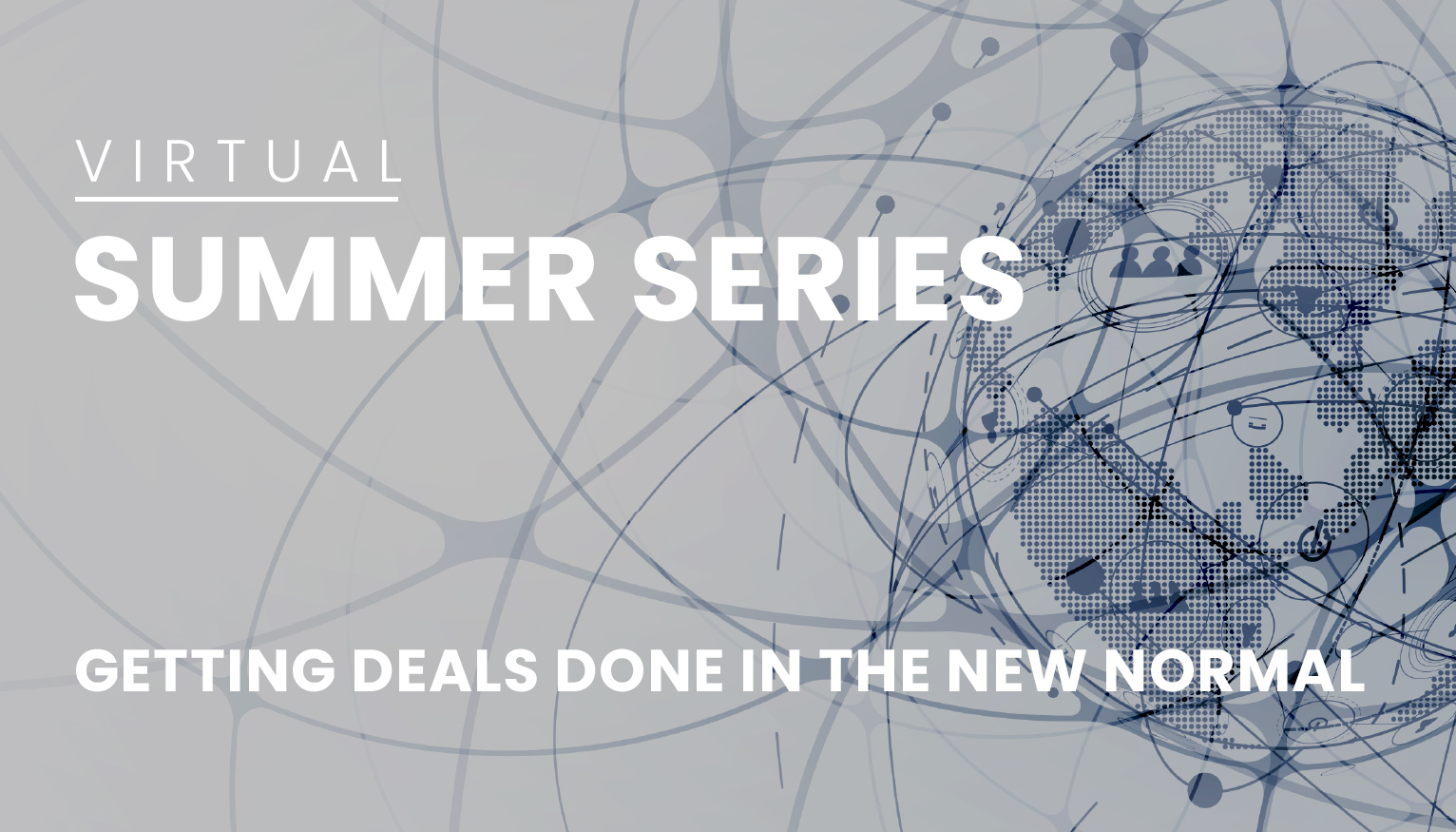 Event Details
When:
July 14, 2020 10 AM - 11:30 AM EDT
Cost:
$30 - $65
Where:
Add to Calendar
Overview
Body
ACG Boston is hosting Getting Deals Done in the "New Normal," a virtual event series throughout the summer to provide guidance on changes to the M&A process brought on by the COVID-19 pandemic, and foster discussion about how dealmaking may not only look different in the months ahead, but more permanently going forward. Topics will include Deal Sourcing, Going to Market and Valuation, Back-End Diligence and Closing.
The first event in the summer series will take place on July 14, 2020, and will cover Deal Sourcing.
Session 1: Deal Sourcing
The event will begin with a brief introduction and overview of the current deal sourcing environment, followed by a panel discussion of private equity investors and investment bankers sharing their boots-on-the-ground efforts & strategies for sourcing deals, current challenges they're seeing that will impact those efforts in the coming months, and what they anticipate changing in the future, both short-term and permanently, as we continue to navigate through the post COVID-19 "new normal." Following the panel, speakers and attendees will be broken into small group breakouts to further discuss their perspectives and questions among peers.
Topics of discussion may include:
Where and how will deals come?
How will travel limitations impact identifying targets and delivering a pitch?
How will this impact PE direct add-on sourcing?
How do you continue to build meaningful relationships in this environment?
What role will technology play in the sourcing process?...and more
Speakers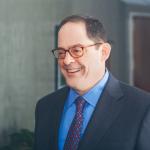 Andrew T. Greenberg
Chief Executive Officer
GF Data®
Andy Greenberg is Chief Executive Officer of GF Data®, the largest and most reliable collector and publisher of confidential data on private equity-backed transactions in the $10-250 million value range. He is also CEO of Greenberg Variations Capital (GVC), an investment banking firm devoted to clients engaged in one-off or highly targeted transactions. GVC is based in Conshohocken, PA. He is also CEO of GF Data®, the largest and most reliable collector and publisher of confidential data on private equity-backed transactions in the $10-250 million value range. Andy's prior experience was as a managing director with TM Capital Corp, a leading middle market investment bank. He previously ran M&A practices at Brown Brothers Harriman, Commerce Capital Markets and Fairmount Partners. He has advised dozens of owner-managed private companies on transactions spanning industrial & consumer, business services and health care services sectors. Before his move to investment banking, Greenberg was the youngest Secretary of Commerce in the history of the Commonwealth of Pennsylvania. He served in that position from 1991 to 1994. Andy began his career as a corporate lawyer with Drinker Biddle & Reath in Philadelphia. He has an A.B. from Brown University and a J.D. from Harvard University. Andy received the Alliance of M&A Advisors' Thought Leader of the Year Award in 2014. He writes and speaks frequently on industry trends and practices.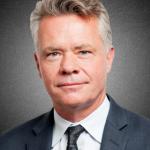 Ben Howe
Co-Founder & CEO
AGC Partners
Ben is Founder and Chief Executive Officer of AGC Partners. He is Chairman of Excel Academy, which has four charter schools serving 1,400 students in East Boston, and served on the board of Portsmouth Abbey and the advisory board of Trinity College. In over 32 years as an investment banker, he has completed roughly 400 transactions. Prior to AGC, he served as Head of Technology Investment Banking for the East Coast and Europe at Montgomery Securities, and as Managing Director, Head of M&A and Executive Committee Member at SG Cowen Securities. He began his investment banking career in in the late 80's with First Boston and Smith Barney. In the early 80's, Ben owned and operated a 45-acre sweet corn farm in Concord, MA. Ben started his career at Coopers & Lybrand in New York City as CPA then Consultant. He currently holds his Series 7, 24, 27, 55, 63, 79 and 87 FINRA licenses. Ben holds a B.A. in Economics from Trinity College and an M.S. in Accounting from The Stern School of Business at NYU.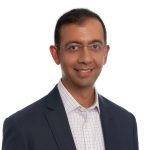 Amit Lalwani
SVP, Global Business Development
DealCloud
Amit is a seasoned business leader with more than 17 years of experience in product development, global account management and enterprise sales in the investment banking industry. At DealCloud, Amit focuses on driving our business development efforts globally to provide a unified deal management and compliance platform to our investment banking and Private Equity clients. Prior to joining DealCloud, Amit was the head of sales at Dealogic (a Carlyle portfolio company), a global provider of capital market content and workflow solutions to investment banks While at Dealogic, Amit held various roles with growing responsibilities and most recently was responsible for devising the growth strategy and driving new revenue across Dealogic's products in capital markets spanning Equity, Fixed Income, M&A and Loans. Amit has experience running global cross functional teams comprising of product specialists, relationship managers, business development executives and sales executives. Amit drove the consultative selling strategy at Dealogic where he worked closely with sr. investment bankers to help them refine their strategy, target opportunities and have a more meaningful engagement with their clients by co-mingling Dealogic's data along with the bank's proprietary data. Amit received his B.S. in Business Management from NJIT his M.S. in Information Systems with specialization in Corporate Finance from NJIT.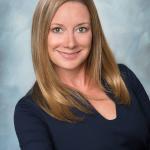 Danielle Lussier (Moderator)
Senior Vice President – Relationship Manager
Wells Fargo Technology Banking Group
Danielle Lussier, Senior Vice President – Relationship Manager, is with Wells Fargo's Technology Banking Group. As part of this specialized industry banking team, Ms. Lussier is dedicated to building relationships through delivering sound, strategic and balanced advice, operational and capital support to early stage, growth stage and mature/public technology companies.
Prior to joining Wells Fargo, Ms. Lussier was Vice President – Sr. Business Development Officer with KeyBank. Her prior experience includes First Niagara Commercial Finance where she was First Vice President - Senior Portfolio Manager, managing portfolio relationships, Salus Capital, where she was a Vice President - Portfolio Manager overseeing diverse asset based loans, Wells Fargo Capital Finance, where she was an Assistant Vice President - Credit Analyst, and as a Senior Treasury Analyst and Supervisor of Banking Relationships at the office of the Massachusetts State Treasury.
She received a B.A. in Political Science and a M.B.A. degree from Simmons College. She is a board member for the Association of Corporate Growth Boston (ACG), co-chair of ACG's Women in Leadership (WOL) Committee, is a board member for the Turnaround Management Association (TMA) of New England, serves as chair of the TMA's Membership Committee, and is co-chair for the TMA's Network of Women (NOW).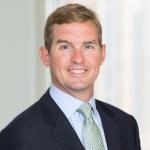 Gus Phelps
Principal
Summit Partners Credit Advisors
Gus is a member of Summit Partners Credit Advisors, which addresses the borrowing needs of small and large companies. Gus currently leads the firm's credit origination activities and also handles business development for financial sponsors and investment banks. Prior to joining Summit, Gus was a founding partner at Seacoast Partners, and he worked for Wachovia Securities and Tucker Anthony. He is on the board of directors of the Association for Corporate Growth and is a former President of the Boston Securities Traders Association. Gus is also a Community Emergency Response Team (CERT) volunteer and a youth sports coach. Gus holds a BA from Trinity College and an MBA from Cornell University.
Event Secondary Body
Agenda
10:00am - 10:45am: Introductions & Panel Discussion
10:45am - 11:30am: Breakout Sessions
Pricing
|   |   |
| --- | --- |
| Members | $30 |
| Non-Members | $65 |
Hosted by:
ACG
Sponsors