Image
Overview
Body
Please note that this event is members only.
Amy Brodsky, Performance Coach to CEOs and their Leadership Teams, UHNW Families and High-profile individuals, will discuss pathways to create greater awareness around behavior shifts that excel personal and professional performance.
Following Amy's presentation, attendees will participate in a group discussion to share how the impact of the current environment might change the way we communicate, prioritize and do business.
Speakers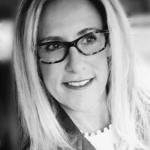 Amy Brodsky
Founder & CEO
Sky Partners
Amy Brodsky is Founder and CEO of Sky Partners, a performance coaching, facilitation and  advisory firm.  Amy has spent her career helping clients navigate  their most confidential and complex matters. Amy has worked with a myriad of notable CEOs, leadership teams, families and high-profile individuals. She specializes in difficult partnership and family dynamics, high stakes negotiation and behavioral change for the purpose of creating optimal success in business and in life. Amy facilitates confidential CEO and family office peer group practicums where members come together to process business and family issues. She is also, a performance coach at The MIT Sloan School of Management and other prominent institutions.  
Prior to founding her firm, Amy held executive roles at J.P. Morgan, Union Bank Of Switzerland and PIMCO. Amy led client engagements involving corporate mergers and acquisitions, large-scale organizational changes and company-wide cultural integrations. Amy's relationship management capabilities and legal background have led her to drive results, both strategically and operationally, for numerous clients within the U.S., Europe, Australia and Latin America. 
Amy is nationally recognized speaker on topics of Family, Partnership and Team Dynamics, Individual Peak Performance, and Issue Processing. 
She holds a J.D. from New York Law School and Coaching Certification from Columbia Teachers College. 
She is an avid adventurer; including stints as a short-term crab fisherman, ice road trucker and competitive offshore sailor.
Event Secondary Body
Please note this event is members only.
Agenda
4:00pm - 4:45pm: Intro Remarks & Presenation
4:45pm - 5:30pm: Group Discussion
Cost
Who Attends
Attendees include M&A professionals from:
Private Equity
Investment Banking
Corporate Development
Lending
Law
Accounting
Valuation

Corporate Management
Family Offices
VCs
Banking
Wealth Management
LPs and more
Hosted by:
ACG