Image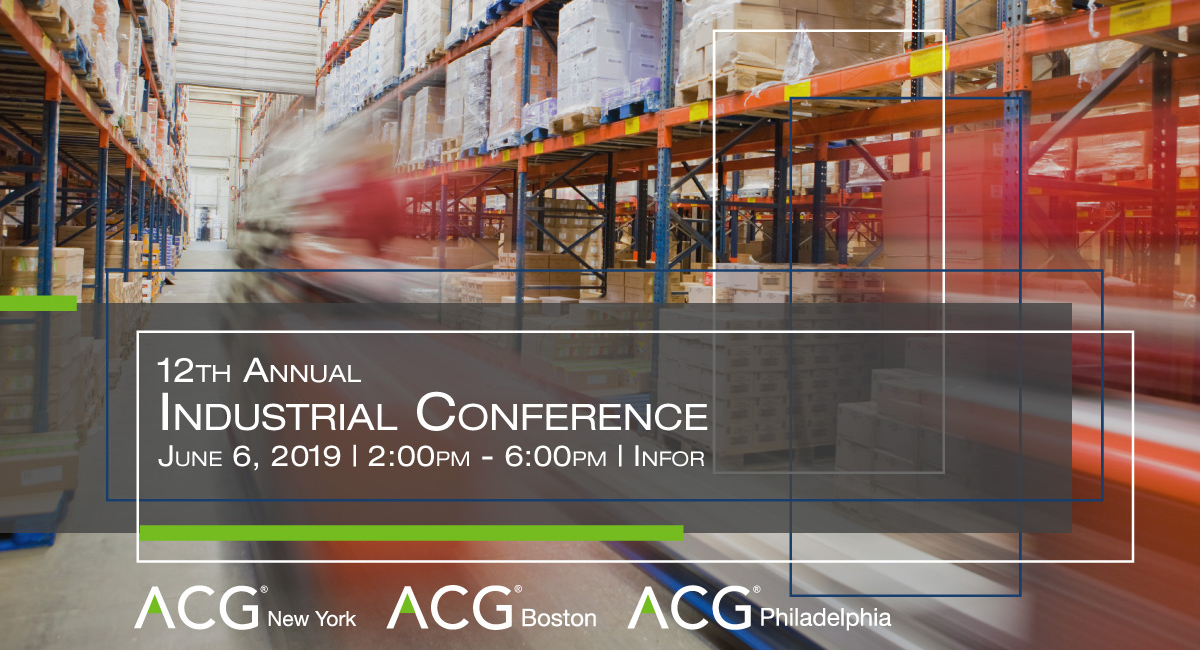 Overview
Body
ACG Northeast Industry Tour
Announcing the 2019 ACG Northeast Industry Tour! Last year, ACG Boston, ACG New York & ACG Philadelphia brought you a collaborative new event series with 3 industry vertical conferences, each hosted in a different chapter city, to help you leverage the broader ACG community to foster highly targeted connections around the industry verticals in which you invest.
Driving Deals During Times of Change
The second stop of the Tour - ACG New York's 12th Annual Industrial Conference - takes plan on June 6, 2019 at Infor in New York.  The Industrial sector is changing rapidly with advancements in technology, AI, and data analytics.What does all of this mean in terms of driving growth and value to deal makers in the middle market? This year's conference will:
Feature industry experts who will talk about the future of industrials, current and future economic factors and snapshots of several end industrial markets, including current trends, deal activity, and the future of the industry.
With the backdrop of good data, we will transition to discussions about key aspects of sourcing and getting deals done.