Image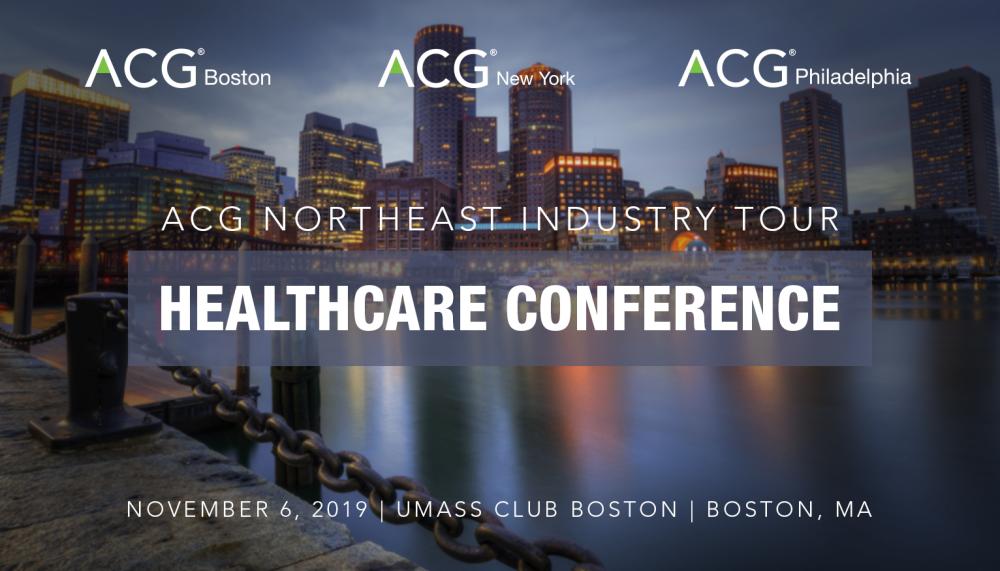 Event Details
When:
November 6, 2019 2 PM - 7 PM EST
Where:
Location Name
The UMass Club Boston
Add to Calendar
Overview
Body
Online registration is now closed. Walk-ins are welcome at the door for an additional fee.
The ACG Northeast Industry Tour returns in 2019 - a collaborative event series brought to you by ACG Boston, ACG New York & ACG Philadelphia - where the 3 chapters join forces on 3 industry vertical conferences, each hosted in a different chapter city, to help you leverage the broader ACG community to foster highly targeted connections around the industry verticals in which you invest.
ACG Boston presents its 2nd annual Healthcare Conference – Improving the Patient Experience - on November 6, 2019 at the UMass Club in Boston, as a part of the ACG Northeast Industry Tour.
During this half-day event, speakers will discuss patient-centric industry trends, and the role that healthcare IT and med-tech products and services can play in helping to improve the patient experience within a healthcare facility, or for management at home.
Why Attend?
Dealmakers have the opportunity to:
Learn about M&A trends & tech innovations supporting a consumer demand for more patient at home, self-care and pro-active wellness
Hear from companies with products and services aimed at improving the overall patient experience
Develop new deal relationships with healthcare investors, companies, bankers & advisors throughout the northeast
Private Equity & Investment Banking 1:1 Meetings
Private equity investors and investment banking firms will have the opportunity to conduct 1:1 meetings just prior to the conference, from 10:00am - 2:30pm on November 6 at The UMass Club Boston, sponsored by Pepper Hamilton LLP.  The PE/IB 1:1 Meetings are an additional $125 on top of the conference fee.  Contact Christy Dancause for more information on how to sign up for the meetings.
Speakers
Image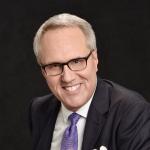 KEYNOTE: Todd Richter
Guggenheim Partners
Senior Managing Director, Global Healthcare Investment Banking Group
Todd Richter is currently a Senior Managing Director at Guggenheim Partners. His primary focus is on the healthcare services field including managed care/payer services, physician-related businesses and all forms of distribution and outsourcing. In addition, Mr. Richter is responsible for Guggenheim Partners' coverage of the global animal health field. From 2016 until 2018 Mr. Richter was Vice Chairman of Global Banking at Barclays.
From 1999 to 2016 Todd Richter was a Senior Managing Director in the Global Healthcare Corporate & Investment Banking Group at Bank of America Merrill Lynch. From 1981 to 1999, Mr. Richter served as the head of the healthcare services analytical team for Morgan Stanley. Todd Richter earned a B.B.A. in Finance from the College of William & Mary in 1979 and an M.B.A. in Finance with Honors from Indiana University in 1981. Todd was recognized 16 times as a member of the Institutional Investor's All-America Research Team. He was also listed many times among the Wall Street Journal's "All-Star" analysts and on the Reuters research poll.
Mr. Richter is currently a member of the Board of Directors (Vice Chairman) of Bideawee, one of the nation's leading animal rescue organizations; a member of the Board of Directors at the Stratton Mountain School (SMS) in Stratton, Vermont, a member of the Board of Directors at Animal Lighthouse Rescue (ALR), and a member of the Dean's Council for the Kelley School of Business at Indiana University.
Finally Mr. Richter is on the Board and faculty of the Columbia University Mailman School of Public Health teaching a course on healthcare consolidation to MPH and MHA candidates.
Image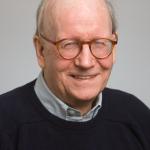 Andy Clapp
Voyce, Inc.
Chief Development Officer
Mr. Clapp is the Chief Development Officer of Voyce, Inc. (www.voyceglobal.com), a technology-based interpretation services company where he manages a sales and marketing team focused on hospitals, pharmacies and long term care facilities, and also assists in fundraising.
Previously he was Managing Partner of Arctaris Capital Partners, LLC which provided royalty-based, non-dilutive financing to expansion stage companies, and before that he was Managing partner of Brook Venture Fund II, an SBIC, and Brook Venture Fund I, an early stage equity fund.  Prior to Brook Mr. Clapp was a managing director at Shields & Company, and for seven years before that he was a Partner at C. W. Downer & Company, a transatlantic investment-banking firm with offices in Boston and Paris.  Previously Mr. Clapp was President of Equifax Research, a division of Equifax, Inc.; Manager of the Corporate Development Unit at Arthur D. Little, Inc.; and founder of a family of merger & acquisition publications and directories which he sold to Securities Data, a division of Thompson Group.  He began his career at General Electric.
Mr. Clapp is or has been a Director of numerous companies in the MedTech, solar energy, software, transportation.  He is or previously was a member of the Small Business Association of New England, the Association for Corporate Growth, the New England Venture Capital Association, and Upstate NY Venture Association.  Mr. Clapp has been a mentor for MassChallenge.  
Mr. Clapp is a graduate of Clarkson University where he received a B.S. and from Amos Tuck School at Dartmouth College where he received his MBA.
Mr. Clapp has two grown children, lived on the Northshore in the Boston area with his wife Jean for 30 years, and now lives in Vermont.  He may be reached at andy.clapp@voyceglobal.com or at (617) 429-1809.
     
 
Image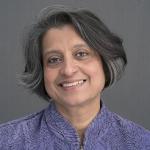 Piali De, PhD

Piali De, PhD is a co-founder and CEO of Senscio Systems, a technology company whose vision is to be a leader in technology platforms that automatically make sense of varied and voluminous data to support informed decision-making. 
Piali De is the co-inventor of Senscio's patented Scio™ framework, the artificially intelligent inference engine that contextualizes data in any domain into actionable intelligence.  Built upon Scio, Senscio Systems' Ibis Health Program is a complex chronic care management system designed to improve self-management for patients with complex chronic conditions designed to enable coordination with multiple care team members resulting in early intervention to avoid complications. It provides the perfect balance between technology and the right touch for individuals with complex health needs, resulting in fewer avoidable hospital admissions and improved health outcomes.
Piali De is the author of many publications, three patents, and one pending patent. She is a member of Phi Beta Kappa, Sigma Xi and Sigma Pi Sigma honor societies and is the recipient of the National Women of Color's 2009 Technology Innovation award. In 2005, Piali received the Raytheon CEO Award, Raytheon IDS President's Award and Raytheon Business Development Excellence Award, for her work on profiling Marine Corps missions. 
A recognized thought leader in digital health innovation, Piali is a frequent and eloquent speaker and guest lecturer at digital health summits and health care conferences, including HFMA, HIMSS, The MIT Enterprise Forum of Cambridge , Medical Development Group, MedSpeaks, and Health Innovators. 
Prior to Senscio Systems, Piali De was an Engineering Fellow at Raytheon's Integrated Defense Systems. At Raytheon, she developed a system called Confluence™, designed to deliver knowledge-based decision support for public safety missions, pandemic crisis, natural disaster responses, military missions, and situations that require multiple organizations to analyze data simultaneously and respond in immediate unison.
Piali grew up in Calcutta, India. In 1982, she graduated Summa Cum Laude, from Hunter College of the City University of New York, with Bachelors and Masters degrees in Physics. In 1987, Piali completed the doctoral program in Physics at Brown University. She and her husband Hugh Stoddart have two sons: Keiron and Brenton; all four share a passion for traveling. 
Image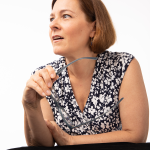 MK Flynn
SourceMedia
Editor-in-Chief
Mary Kathleen Flynn serves as the Editor-in-Chief of Mergers & Acquisitions, which she joined in 2011. MK oversees the brand's content on all media platforms, including website, e-newsletters, videos, slideshows, podcasts and print. She covers private equity and overall M&A trends and writes the Private Equity Perspective column. Previously, she was a Senior Editor/Senior Video Producer at The Deal; an On-Camera Reporter at CNN and MSNBC; a Senior Editor at U.S. News & World Report; and an Associate Editor at PC Magazine. She can be reached at marykathleen.flynn@sourcemedia.com; on Twitter at @MKFlynn; and LinkedIn at https://www.linkedin.com/in/marykathleenflynn.
Image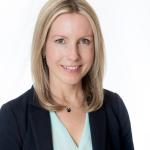 Jennifer Landis
ZOLL Medical
Director of Business Development
Jennifer's current responsibilities at ZOLL Medical Corporation include defining and executing the company's global inorganic growth strategies. She works with each of the four ZOLL divisions to seek suitable targets, analyze ROI potential, lead diligence and negotiation activities, and prepare for the integration of operations post-closing. ZOLL has aggressive inorganic growth goals and has completed five acquisitions and two equity investments in the last 12 months. Jennifer has over 15 years of M&A and investment experience in the medical device and digital healthcare sectors.
Image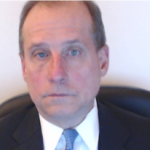 Gene Monaco
Gene Monaco does new technology work in healthcare and life science, with extensive patient-centric SME exposures to many types of patient and clinical requirements, and technical, operational and economic realities. 
Since 2010, he has executed numerous new turnkey enterprise transformational and innovative technology works and strategies extending from ideation, business architectures, and pro-formas, to PoCs through complete implementations. 
Some newer technologies include blockchain, SaMDs, telehealth, mobile health software and hardware, medical device, telecom systems, in-vivo sensors, wearables, robotics, virtual doctor visit, cloud computing, among others, unleashing added value and new market capabilities, working with C-level executives in 28 countries. 
Recent clients extend from numerous private investors and startups, through blue chips including Genentech-Roche, Biogen, JnJ Med Devices, Cleveland Clinic, United Healthcare, Optum, American Red Cross, Grady Health System, Express Scripts, CVS Health, and others.  
Gene was granted M.Sc.Eng. and B.Sc.Eng. degrees in Engineering from Carnegie Mellon University, a B.S. in Business Administration from the University of Pittsburgh, recently completing the MIT-Sloan Blockchain Business Innovation & Application Program. His certifications include Lean 6σ Black Belt, Project Management, Business Analytics, and FINRA investment banking licenses. Gene serves on the Pittsburgh Transplant Policy Board (Committee on Oversight Transplant), and maintains memberships in HIMSS and the American Telemedicine Association (ATA).  
 
Image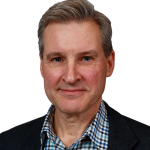 Stuart Patterson
Co-Founder & CEO
LifePod Solutions
Stuart R. Patterson is the cofounder and CEO of LifePod Solutions, a pioneer in the provision of voice-first Virtual Caregiver services. Stu has led high-growth ventures in a variety of markets including: voice/virtual assistants and caregivers, speech recognition/synthesis and NLU, mobile and online apps and services, video content, identity management, clean-tech and digital healthcare solutions.  As CEO, COO or advisor, Stu has managed and supported the growth, IPO or sale of:  Sidekicks, Ramp (acq. by Cxense), Xtone, SunBug Solar, Nexamp, eQuilibrium (acq. by EnerNOC), AgION (now Sciessent), Courion, Scansoft (now Nuance), SpeechWorks (IPO), Voxware (IPO) and Vicorp Interactive Systems. He holds a BA from Harvard College and an MBA from the Yale School of Management.
Image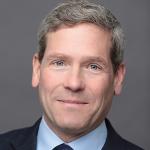 Patrick West
Mirus Capital Advisors
Partner
Patrick West is an accomplished executive, entrepreneur, advisor and director with extensive executive management and M&A experience in the healthcare technology and oil and gas / manufacturing sectors. During a distinguished career with global orthopedic device manufacturer Stryker Corporation, Patrick worked at three divisions, culminating in his appointment as Vice President of Global Sales and Marketing for Stryker Biotech.
During his career at Stryker he participated in numerous M&A and JV negotiations. In 2002, Patrick left Stryker to found a group of companies in the oil and gas industry, which he led as CEO through exit in 2009 to Cameron International at best-in-industry multiples. Subsequent to this exit, he held a number of non-executive board positions in Europe highlighted by his work guiding the sale of Orthomimetics Ltd., an orthopedic medical technology company, to Tigenix NV at one of the most successful small-cap valuations worldwide in the period.
Patrick brings the valuable perspective of having sat on both sides of the negotiating table, allowing him unique insight and an informed ability to navigate the deal process. In addition to his focus on helping companies maximize enterprise and ultimately exit value as a partner at Mirus, Patrick continues to hold a range of non-executive board positions and provides angel investment and strategic direction to a portfolio of companies.
In addition to his bachelor's degree from DePauw University, Patrick participated in the executive management training program at Harvard Business School and holds Series 63 and 79 certifications from FINRA. He and his family lived over-seas for many years in both France and the Netherlands. They currently reside in Concord where he is a husband, father to two boys and an active coach, marathoner, skier and triathlete.
Image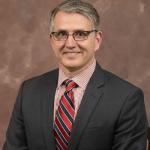 John Ziegler
Ambassador Software Works
Partner & Vice President of Patient Experience Improvement & Business Development
John Ziegler is a partner and Vice President of Patient Experience Improvement and Business Development with Ambassador Software Works. Ambassador is a technology company with its genesis from The Ohio State University Wexner Medical Center. At its core, Ambassador uses AI to deliver patient insights that guide caregivers to greater efficiency and meaning in all of their patient engagements, leading to substantial satisfaction improvements. John brings over 25 years of operations and data-driven marketing experience to healthcare solutions development. Over the last 8 years John has worked with medical device start-ups before joining Ambassador. John has a passion for finding solutions that effectively operationalize the vast amounts of data available to organizations to improve efficiency and effectiveness in delivering on their mission. John also serves as the President of the 800 member Central Ohio Chapter of the Healthcare Financial Managers Association (HFMA), which has 45,000 members nationally.
Event Secondary Body
Agenda
10:00am - 2:30pm
Private Equity & Investment Bank 1:1 Meetings & Lunch (by invitation only)
2:00pm - 2:30pm
Registration
2:30pm - 3:15pm

Keynote Address: Is Technology the Answer to an Improved Patient Experience?

Todd Richter, Senior Managing Director, Global Healthcare Investment Banking Group, Guggenheim Partners

3:15pm - 4:15pm

Panel Discussion: Investing in Technologies that Improve Patient Care and Reduce Costs

Piali De, PhD, CEO, Senscio Systems
Jennifer Landis, Director, Business Development, ZOLL
Gene Monaco, Principal, MediTechnix
Patrick West, Partner, Mirus Capital Advisors
Moderator: MK Flynn, Editor-in-Chief, SourceMedia

4:15pm - 4:30pm
Break
4:30pm - 5:30pm

Company Showcase: brief presentations by company CEOs with tech enabled healthcare products or services, featuring:

Andy Clapp, Chief Development Office, Voyce, Inc.
Stuart Patterson, CEO & Co-Founder, LifePod Solutions
John Ziegler, Partner & Vice President of Patient Experience Improvement & Business Development, Ambassador Software Works
Moderator: Joe Volman, Partner, Co-Chair Corporate Group, Burns & Levinson LLP

5:30pm - 7:00pm
Networking Reception
Pricing
|   | Early (Ends 11/06) | Onsite |
| --- | --- | --- |
| Members | $150 | $160 |
| Non-Members | $235 | $250 |
Hosted by:
ACG
Sponsors