Image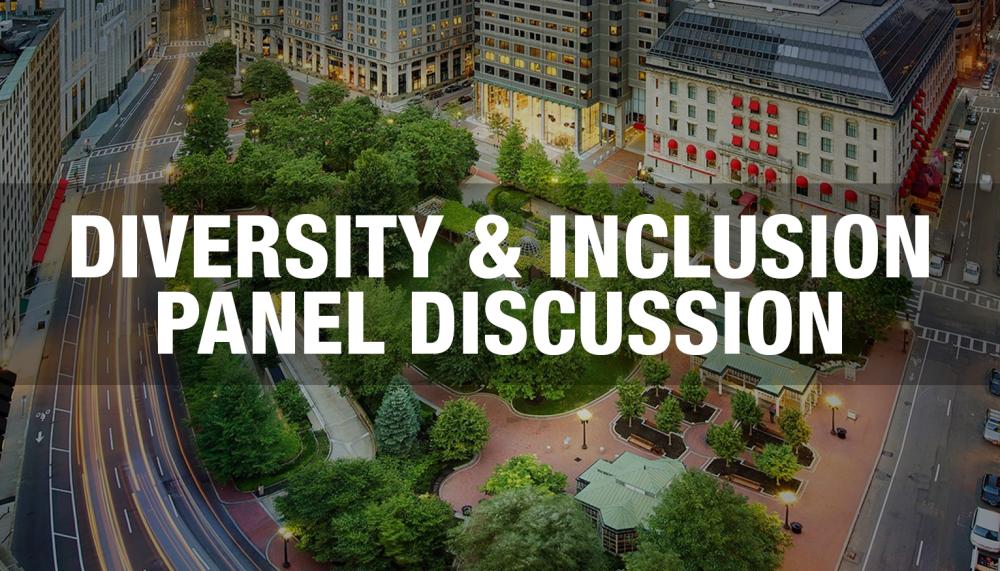 Event Details
When:
October 30, 2019 5:30 PM - 8 PM EDT
Where:
Location Name
Sullivan & Worcester
Add to Calendar
Overview
Body
ACG Boston would like to invite the deal community to join us in a conversation about creating a culture of diversity and inclusion in the Corporate Growth industry.  We'll be joined by a panel of speakers who will:
Share their strategies and successes building and working with diverse teams
Discuss actionable steps needed to become more inclusive and maximize leadership team potential
Highlight the positive impact a diversity strategy can have on the corporate culture, business success, and ultimately the bottom line
We encourage all members of the Corporate Growth community to join us for this important conversation.
This event is hosted by ACG Boston and the Women's Connection Committee.
Speakers
Image
Kimberly Bishop (Moderator)
Ward Howell USA
Chairman Ward Howell USA Advisory Board and Partner
BusinessWeek named her as one of "The World's Most Influential Headhunters." Newsweek appointed her to its Women & Leadership Advisory Board. CNBC called her "The Recruiter."
Kim Bishop is an experienced C-suite executive and expert advisor with over 25 years of business leadership experience. Having worked with companies from start-ups to large multinational corporations, Kim has deep knowledge of both emerging and seasoned talent, and she has made a wide range of placements across industries. Clients say her down-to-earth manner, reputation for identifying star talent, and proven track record make her their go-to advisor for board director recruiting, key executive hiring projects, and strategic talent planning.
A former business operator, Kim was Executive Vice President at First Data Corporation, rising through the ranks from an entry-level call center position to become the youngest person to serve on the company's Leadership Team overseeing its $2b card division and 8,000 employees. Her career transition to search began as Managing Director with Korn/Ferry International followed by Vice Chair of a national executive search firm.
In 2009, she founded her own firm. Kim is passionate and committed to advancing gender equality and diversity in business. She is a member of the International Women's Forum, Paradigm 4 Parity, and C200, an invitation-only membership organization including more than 500 of the world's most successful female corporate executives and entrepreneurs. Kim is a Board Director of Shawmut Design and Construction, a $1.4b national construction management firm, where she is a member of the Audit and Compensation Committees. She is also member of the Board of Advisors of Avrio AI Inc. and a member of NACD.
Kim received the New York Women's Agenda STAR Award and the Girl Scouts Woman of Distinction Award for her contributions to women and children. Kim has lectured at Harvard, Columbia and Barnard College and addressed numerous professional organizations and conferences. She has been interviewed on major television networks and quoted in top-tier news outlets and publications on leadership, diversity and talent trends. Kim received a Bachelor of Science in Organizational Communications and a Master of Arts in Leadership, both from Bellevue University.
Image
Jerry Johnson
RLJ Equity Partners
Partner
Mr. Johnson joined RLJ Equity Partners from American Capital, a publicly traded alternative asset management company with more than $20 billion of assets under management. Prior to joining American Capital, Mr. Johnson was a Vice President in the Financial Sponsors and Private Equity Group at Bank of America. He also served as a White House Fellow and Special Assistant to the Secretary of Defense. Mr. Johnson began his career with Donaldson, Lufkin & Jenrette, and prior to that, he was with McKinsey & Company. Mr. Johnson received his B.S. from the University of Tennessee and his M.B.A. from the Harvard Business School.
Image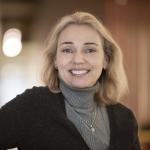 Jeri Medrea
Liquidnet
Global Head of People
Jeri brings over thirty years of experience to her role as the Chief People Officer for Liquidnet, the global institutional trading network. In this role she is responsible for overseeing global human resources, leadership development and organizational development for the company. Since joining the firm in 2007, Jeri has developed a number of innovative and award winning approaches to employee engagement.
Jeri also oversees Liquidnet for Good, the company's corporate social engagement program. In this role, she works with the company in order to leverage its resources – financial, human capital, technology and expertise – to create local and global impact. Liquidnet for Good includes a series of programs including Liquidnet's Signature project – the Agahozo-Shalom Youth Village (ASYV), a pioneering project helping orphans of Rwanda's genocide. She is member of the ASYV Board of Directors.
Under Jeri's leadership, Liquidnet has been named one of the "Best Places to Work in New York" by Crain's New York Business, the most adoption-friendly workplace in the financial services industry for the third consecutive year by the Dave Thomas Foundation, and received the CECP Excellence Award in Corporate Philanthropy.
Prior to joining Liquidnet, Jeri was Director of Global Talent Acquisition at BearingPoint and Vice President of Global Human Resources for EMC/Smarts. She has also held senior human resources roles at PepsiCo., Inc., PricewaterhouseCoopers and Champion International.
Jeri has been recognized by the industry and her peers for her contributions, leadership and dedication to human resources and employee wellness. She was a time recipient of the C. Everett Koop Award. She was also recently recognized by Cambridge Who's Who for Excellence in Human Resource Services. Jeri holds a Bachelor of Science from Heidelberg University, a Master of Arts from Michigan State University. She is also a graduate of Harvard Business School's Program for Management Development (PMD) and is a member of the Harvard Alumni Association.
Image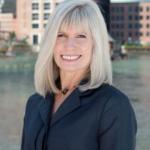 Maureen Wolff
Sharon Merrill Associates
CEO
Maureen T. Wolff is Chief Executive Officer. A national thought leader in investor relations and corporate communications, Maureen formulates the firm's strategic vision and business strategy, and provides high-level strategic counsel to its clients. She is a past chairman and board member of the National Investor Relations Institute (NIRI), a NIRI Fellow, former chairman of the NIRI IR Certification committee and a member of NIRI's Senior IR Roundtable. She also is a past president and honorary director of NIRI's Boston Chapter. In addition, she is on the programming committee of the New England Chapter of the National Association of Corporate Directors (NACD).
Maureen is a trusted advisor to CEOs, CFOs and boards of directors on critical communications issues related to corporate governance, shareholder activism and proxy contests, and Regulation Fair Disclosure. She is a frequent speaker on investor relations issues and has delivered speeches and participated on investor relations panel discussions at conferences sponsored by the New York Stock Exchange, the NACD, NIRI, the Publicity Club of New England, Business Wire and other professional development organizations. She has lectured at universities in the Boston area and has appeared on CNBC, and her comments have been featured in national newspapers and magazines. In addition, Maureen has received awards from the Public Relations Society of America, the Publicity Club of New England and Women's Business magazine.
Prior to joining Sharon Merrill Associates in 1985, Maureen held positions in the investor relations and corporate communications departments at Lotus Development Corporation. She received a B.A. degree in Communications from Montclair State University. Her specialized training includes completion of prescribed studies in "Financial and IR" at the Simmons College Graduate Program in Communications.
Maureen's recent engagements include:
Shareholder engagement and activism strategy for a board of directors.
Board-level strategic counsel in preparation for an unplanned CEO transition.
Regulation Fair Disclosure training for a new CFO.
IPO investor relations counsel and preparation for a global medical equipment company.
Event Secondary Body
Pricing
|   | Early  | Onsite |
| --- | --- | --- |
| Members | $85 | $95 |
| Non-Members | $125 | $140 |
Hosted by:
ACG