Image
Event Details
When:
November 1, 2018 5 PM - 7:30 PM EDT
Where:
Location Name
The University Club
Add to Calendar
Overview
Body
ACG Boston invites you to A Networking Night in Providence - Investment Trends in the Health Food Industry - at the beautiful University Club in downtown Providence!
As competition in the organic and natural food industry continues to grow, the pace and models of investment are likely to accelerate and change. Connect with peers and colleagues from the Rhode Island area and beyond to hear from speakers in the space on the trends they see coming down the road, how emerging businesses and new technologies are changing the way consumers shop and eat, and where the smart investment opportunities might be in the future.
Speakers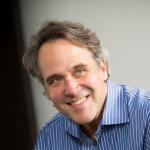 Michael K. Allio
The Food Innovation Nexus
Co-Founder
Michael Allio is a practical strategist with an innovation track record that spans start-ups, multinationals, higher ed, and philanthropy. He currently runs The Food Innovation Nexus (The FIX), a venture and product development enterprise innovating at the intersection of healthy food, design, and medicine. The FIX's portfolio includes a range of early-stage innovation programs, and includes  The Modern Pod Company, a plant-based innovation product platform in conventional and natural retail distribution nationally. Another platform focuses on gut health in the FDA-regulated realm, and has two food/drug candidate products in Phase 2 human clinical trials, delivering on the promise of food as a medium to deliver patient-centric medicine.  The FIX's primary funding partner is Johnson & Wales University, the nation's culinary education powerhouse, with 14,000 students, 100,000 alumni, and campuses in Providence, Charlotte, Denver, and Miami. 
Michael has served as a Deputy Director of Strategy at the Gates Foundation, led a corporate and business strategy consulting firm, and guided a series of startups from inception through scale-up and exit in a variety of industries. He has designed multidimensional innovation programs in the philanthropic and higher ed sectors. He is also committed to enhancing strategic philanthropy and social impact, and serves as a Director at the $1B Rhode Island Foundation, where he also serves on the inaugural Impact Investment committee. He holds five patents, and has tales to tell about food sector frothiness.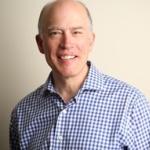 Bob Burke
Natural Products Consulting
Principal
As a consultant since 1998, Bob Burke provides assistance in bringing natural, organic and specialty products to market across most classes of trade. This includes work in strategic planning, growth strategies, writing sales, marketing and business plans, budgeting, pricing, building distribution, broker selection and management, organizational development, strategic options, financing, branding, trade spending management and assistance around M&A, due diligence and venture strategy groups. He is also the co-author and co-publisher of the Natural Products Field Manual, Eighth Edition. Prior to consulting, Bob was with Stonyfield Farm Yogurt for 11 years as Vice President, Sales & Corporate Development and Vice President, Marketing & Sales. He has held marketing positions with Colombo, Inc. and Sperry Top-Sider. He received an MBA from Babson College.
Bob has had the privilege of working with and learning from exciting companies such as: Annie's Homegrown, Oregon Chai, Snyder's of Hanover, UNFI, No Pudge!, Kraft Foods, Bayer Consumer Care Division, ConAgra, Kellogg's, General Mills, Stacy's Pita Chips, Kettle Cuisine, Small Planet Foods, New Hope Natural Media, Bushes Beans, Equal Exchange, Stirrings, Immaculate Baking, Dr. Bronner's Magic Soaps, Dancing Deer Bakery, The Natural Dentist, Rice Select, EcoFish, PMO Wildwood, S.C. Johnson, Blake's All Natural Foods, Megafood, Mighty Leaf Tea, Lesser Evil Snack Co., Theo Chocolate, The Jane Goodall Institute, Kashi, Project 7, Vermont Butter and Cheese, Yoghund, Bord Bia, American Halal, Orgain, Turtle Island, the W.K. Kellogg Foundation, Bausch + Lomb, Boehringer Ingleheim, Harbar LLC, Rhino Foods, Popcorn Indiana, Stonehouse 27, The ProBar, Hail Merry, Mamma Chia, 479 Popcorn, Heel USA, Nature's Path, Pfizer, E & A Industries, Dave's Gourmet, Via Sana, Sopexa USA, Mavea, New Zealand Trade & Enterprise, Bob's Red Mill, New England Natural Bakers, Quantum Health, Jeni's Splendid Ice Creams, Califia Farms, Salem Baking, Taza Chocolate, Integria, Traders Point Creamery, NutPods, Glanbia Ingredients, Valio, Fazer Chocolate and others.
He currently serves as an outside director for EcoFish, Saffron Road, Orgain, Thirsty Ventures, All Terrain, and King Arthur Flour. He serves on the advisory boards of Smart Flour Foods, The Chaat Co., and Accel Foods. He is a former director of Stonyfield Farm, Equal Exchange, Stirrings, Wildwood, Nutrabella, FoodState Inc. and the Specialty Food Association. He is on the Selection Committee at Nutrition Capital Network. He serves on the admissions committee of the Specialty Food Association. He also serves on the Editorial Advisory Board of Nutrition Business Journal. He serves as a Beachheads Advisor with New Zealand Trade & Enterprise. He is also on the board of directors of the Boy's and Girl's Club of Lawrence, Massachusetts.
Bob was named one of the "Top 25 Business Builders of the Natural Products Industry for the last 25 years" by Natural Foods Merchandiser Magazine. He was also named an inaugural Senior Fellow at Food Sol, within the Lewis Institute at Babson College. 
He has been qualified as an expert witness in federal court on the subject of the sales and marketing of natural, organic and specialty products.
Bob has delivered presentations, seminars and moderated panels at leading trade shows and conferences such as Natural Products Expo East & West, The Specialty Food Association's Winter and Summer Fancy Food Shows, OTA's "All Things Organic Trade Show and Conference", Naturally Good Business Summit in Sydney, Natural Good Expo trade show in Sydney, Australia, Nutrition Capital Network, International Keynote speaker at Innovest in Auckland, New Zealand, Natural Products Europe in London, Bord Bia in Dublin, Canadian Consulates in Boston and Chicago, Quebec Delegation in Boston, Kosherfest in New York, The Soyfoods Conference, Agrifood Trade Services in Nova Scotia, Saskatoon and Quebec, the CHFA Expo East in Toronto, BevNet Live, Project NOSH and their Boot Camps in New York and Santa Monica, the Global Access Advisors conference in Melbourne, Australia, the National Health Store Conference in London, New Zealand Trade & Enterprise educational programs throughout New Zealand, and has been a featured trainer and speaker at Management Venture Institute forums. He is also a presenter and panelist at the Stonyfield Entrepreneurial Institute Boot Camp. He authored the Specialty Food Association's White Paper on Trade Promotion. Also interviewed on the Product Launch Rebel Podcast and the BevNet's Taste Radio Podcast both found on iTunes. 
He also runs full day seminars and networking events on "Becoming a more Effective Sales Manager in the Natural and Specialty Channel", "Financing your Natural and Specialty Products Company" and "Making Your Supply Chain a Business Strength". 
Bob lives in Andover, MA with his wife, Kathy and four children: Conor, Caitlin, Devin and Rory.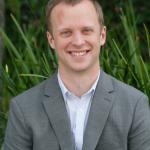 Matt Gregory
Matt Gregory is a consultant at Branchfood, a downtown Boston-based community for food entrepreneurs, and also serves as a consultant and board member to two early-stage food businesses on product innovation, strategy, and supply chain. 
Prior to relocating to Boston, Matt Gregory spent 5 years at Plum Organics, PBC (acquired by Campbell Soup Company in 2013) in the Bay Area. His last role with the company was Director of Supply Chain Innovation, where he led the development and implementation of initiatives that rethought Plum's end-to-end supply chain, leading to enhanced profitability, defensibility, and consumer experience. Matt was also actively involved in helping Campbell Soup build a more entrepreneurial, innovative culture, supporting external development activities and facilitating an enterprise-wide innovation competition. 
Matt was a founding faculty member of The Culinary Institute of America's Food Business School where he designed and taught the curriculum for the Concept to Shelf course, which helped first-time food entrepreneurs bring their product ideas to market. 
Matt has a BA in English from Wesleyan University in Middletown, CT.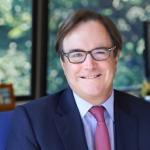 Tim Tully (Moderator)
Tully & Holland
President
Tim Tully is President of Tully & Holland, Inc. and serves as head of the Food and Consumer Groups. His 20 year investment banking experience includes merger & acquisition and corporate finance advisory services for clients throughout the consumer packaged goods sector. During his tenure at the firm he has represented clients in sellside, buyside and capital raising transactions within food & beverage, direct marketing & retail, pet food, sporting goods, giftware & souvenirs, and other specialty products categories.
Prior to joining Tully & Holland, Tim spent almost 20 years advising companies such as Procter & Gamble Co. and General Mills, Inc. and held senior management positions with H.J. Heinz Company and RJR Nabisco, both here and abroad. Tim began his career in the corporate lending training program at Citibank, N.A., after which he held positions in marketing, general management and corporate development.
Tim holds a Bachelor of Arts degree from Harvard College. Tim serves as a Director for the Harvard College Fund. He holds Series 7, 24, 63, 79 and 99 securities licenses. Tim was a member of the Groton School Parents Committee and has served as a Trustee of the Portsmouth Abbey School Alumni Board.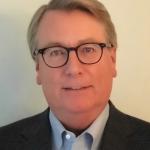 Steve Van Tassel
Hillside Management LLC
CEO
Mr. Van Tassel is a transformational leader who creates enterprise value. Steve's core foundational skills are built around strategic insight, growth strategies, operational excellence and organizational leverage. A CEO with a proven track record of delivering strong business results in private equity, domestic and global environments. Steve has a strong background in the natural / organic food space. He led innovation teams which created two iconic health & wellness brands – Healthy Choice ($1B+ revenue today) and belVita ($600MM+ revenue).
Most recently, as CEO of Weetabix North America (WNA), Steve led the turnaround of a $147MM natural/organic Cereal and snack food company. Steve is credited with building and executing a first-ever WNA strategic plan based on a re-shaped product portfolio strategy, operational excellence and organizational transformation from three companies into one company. WNA tripled EBITDA between 2014 and 2016 which played a critical role in the decision to sell the global business. A $1.8B sale price (11.8x multiple) generated over $100MM incremental value to the owners driven by the WNA turnaround.
Prior to WNA, Mr. Van Tassel spent 20 years in senior-level general management, marketing and sales roles across diverse business environments in the USA and globally. He served as President, Post Foods LLC, Vice President of Kraft Global Biscuits/ Nabisco International, General Manager of the snacks division for International Home Foods, and Vice President of Healthy Choice at ConAgra.
Steve is a Board Director for Wyandot Snacks, a mid-west snack food company. He is also an Advisory Board Member for Let's Get Ready, a non-profit education organization focused on helping under-privileged high school kids get into and through college successfully. He recently served on two boards for Weetabix Company, Inc., and Weetabix of Canada, Ltd.
Steve earned his BA from Bowdoin College in Economics and his MBA from Amos Tuck Business School. He lives in Short Hills, New Jersey with his wife, Susan. Their three grown children are all working and thriving in New York City.
Event Secondary Body
Online registration is now closed. Walk-ins will be welcome at the door.
Agenda
| | |
| --- | --- |
| 5:00pm - 5:30pm | Registration & Networking |
| 5:30pm - 6:30pm | Panel Discussion |
| 6:30pm - 7:30pm | Networking Reception |
Pricing
|   | Early (Ends 10/25) | Late (Ends 11/01) | Onsite |
| --- | --- | --- | --- |
| Members | $85.00 | $95.00 | $105.00 |
| Non-Members | $135.00 | $150.00 | $165.00 |
Directions & Parking
Click here for directions.  Complimentary valet parking is available.  A parking lot is located behind the building on Waterman Street.
The University Club is also located close to the Providence, RI Station, which is on the Providence/Stoughton MBTA Commuter Rail line.
Hosted by:
ACG