Image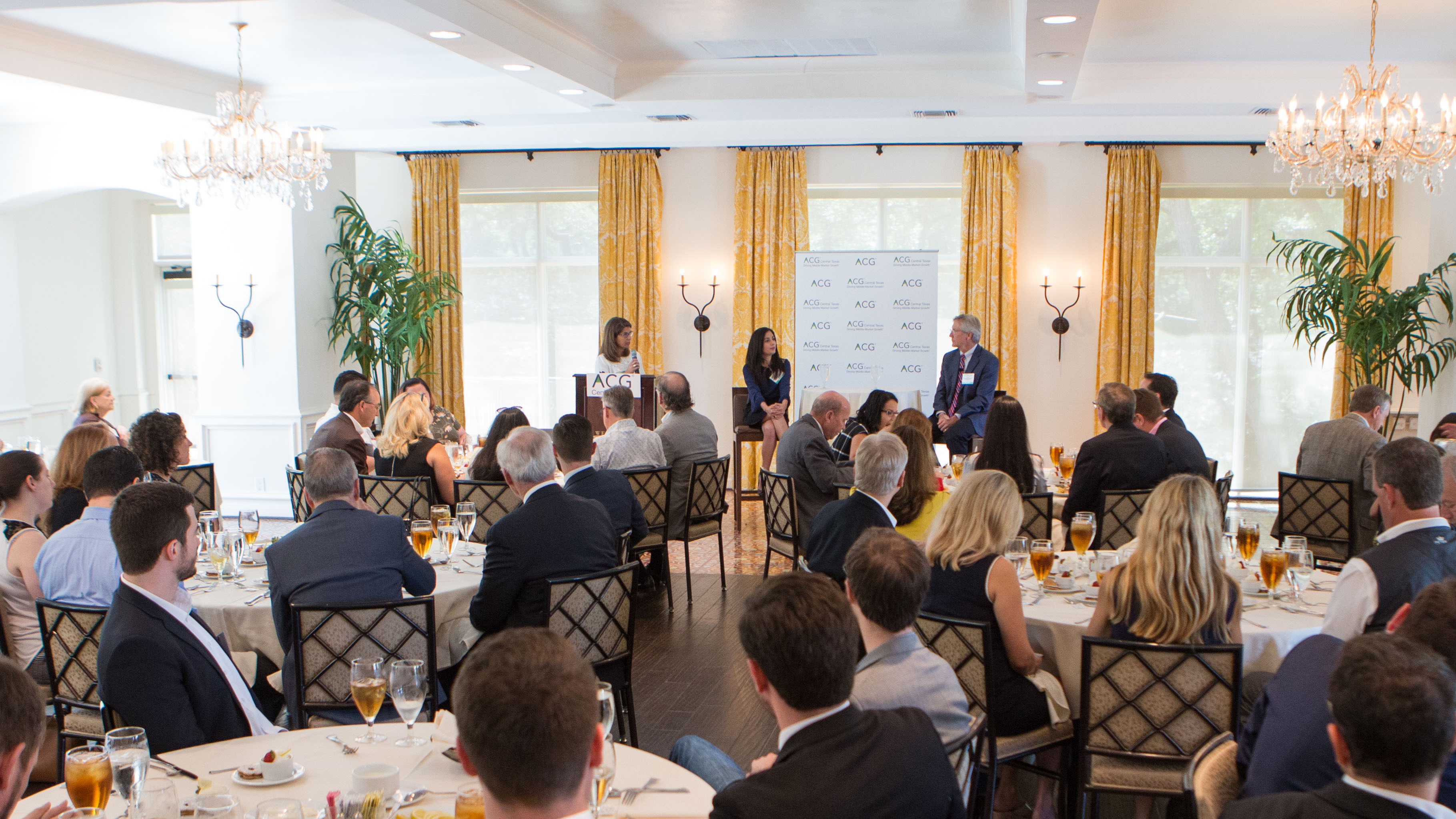 Event Details
When:
October 10, 2018 11:30 AM - 1 PM CDT
Cost:
$45 - $75
Where:
Location Name
Westwood Country Club (3808 West 35th Street, Austin TX 78703)
Add to Calendar
Overview
Body
HOW TO GET ON THE BOARD OF A MIDDLE MARKET COMPANY

In her book Earn Your Seat On A Corporate Board, author Jill Griffin details specific steps you can do to get that board seat.  Jill has utilized these steps in her own career leading to a board position at a publicly-traded company.
The steps are:
Testing your readiness
Crafting your board search strategies
Finding boards that will welcome you
Networking with influencers
Acing board interviews
Vetting your board invitations
Jill will moderate the ACG in Austin October lunch on what you can do to earn a seat on a middle market board.
Joining Jill is panelist Betsy Berkhamer-Credaire. Betsy recruits board candidates for public corporations across the country, and is the new CEO of "2020 Women on Boards."
Panelist Rick Pontin will share his view as a board member of Private Credit Investors Corporation and tech firm, PlumChoice. In addition, Rick is Chairman of the Board of Advisors of the Tri-Cities Chapter (Austin, Houston, San Antonio) of the National Association of Corporate Directors.
Online registration for this lunch is now closed.  Walk-ins might be accommodated, if there's availability based on no shows. Rates are now as follows: ACG Member price: 45./Non-ACG Member price: 75. 
2020 Women on Boards: Board Readiness Workshop 
Stay after the ACG Luncheon if you want a deep dive into how to map your career toward corporate boards. CEO of 2020 Women on Boards Betsy Berkhemer-Credaire from Los Angeles teaches women the techniques you can immediately put into use. Betsy has owned a retained executive search firm Berkhemer Clayton for 25 years, and knows how corporate board searches are handled from behind the scenes. She will provide the how-to's for strategic networking and visibility; culminated by your "High-Impact Statement". You will have the roadmap and the message points you need to plan your pathway to boards. You will also receive a copy of her book "The Board Game--How Smart Women Become Corporate Directors."  Bring your resumes and your Linked In profiles as they are. You will leave with instructions how to improve both. 
Arrival time: 1pm
Session begins: 1:30pm
Session ends: 3:30pm
Tickets at 250 on Eventbrite
 2020 Women on Boards is a 501c3 nonprofit public awareness and education program. Tickets are tax deductible as education expense.
*NOTE:
This event will be held at @ Westwood Country Club (3808 West 35th Street, Austin TX 78703). Parking will be available free in the Club's lot.


Your registration for this event acts as an audio/video release and includes your permission for ACG Central Texas to use your image and comments captured on audio, video or photographic formats while attending the event for marketing and promotional purposes. For further information please contact: Sara Singer - ACG Central Texas Chapter Executive @ acgcentraltexas@acg.org or 512-970-0417.

Cancellation Policy – Cancellations received in writing to acgcentraltexas@acg.org by 5PM, Oct. 9th will receive a full refund. There are no refunds for cancellations received after 5PM on Oct. 9th. If you are an ACG Member unable to attend, you can transfer your registration to another person for this same event. If the person attending in your place is not an ACG Member, they will need to pay an additional fee to bring them up to the non-member rate to attend.

Speakers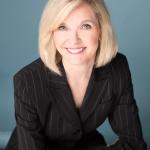 Jill Griffin
Jill Griffin Executive Learning
CEO
Since 2003, Jill has served as an Independent Board Director for Luby's/Fuddruckers Restaurants (NYSE: LUB). She chairs the Talent Management & Administration Committee and is a member of the Executive Committee, Nominating & Governance Committee, and the Executive Compensation Committee.
She leads Jill Griffin Executive Learning whose mission is to coach talented leaders to break out of Middle Management, rise into the Executive Suite, and ultimately onto a Corporate Board.
She graduated Magna Cum Laude with Bachelor of Science and MBA degrees from the University of South Carolina Moore School of Business and is the recipient of the school's Distinguished Alumna Award.
Jill is a Forbes.com contributor, NYSE independent Public Board Director, internationally-published Harvard "Working Knowledge" author, and a NACD Governance Fellow. She is the author of six business books. Her newest, Follow These Leaders, will release in January 2019.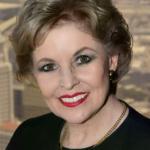 Betsy Berkhemer-Credaire
Berkhemer Clayton Retained Executive Search & 2020 Women on Boards
CEO
Betsy co-founded Berkhemer Clayton Inc., 24 years ago, specializing in senior management Communications, Marketing, Finance and Board searches for corporations, universities and large nonprofits. 
In January 2018, Betsy became national CEO of the nonprofit public awareness campaign "2020 Women on Boards," dedicated to achieving at least 20 percent of all public company board seats held by women by the year 2020. 
Author of the book "The Board Game – How Smart Women Become Corporate Directors," Betsy tells the stories of how 58 women directors found their first board seats. 
Betsy is a graduate of UCLA.
Rick Pontin
The Pontin Group
Managing Partner
As an advisor to private equity and venture capital groups, Rick 's areas of focus include: corporate strategy, business planning, competitive analysis, M & A due diligence, KPI/metric implementation, product planning, and interim CEO management.
Rick currently serves on the boards of software firm PlumChoice based in Boston, and Private Credit Investors Corporation, an Alliance Bernstein $500M investment fund that focuses on middle market credit opportunities.
He has served on the audit (member and chair), compensation, and nominating/government committees, and has been a vital part of the "go public" process.
Rick has an undergraduate degree and MBA in Finance from Drexel University.