Image

Event Details
When:
September 12, 2018 11:30 AM - 1 PM CDT
Cost:
$35 - $65
Where:
Location Name
Westwood Country Club (3808 West 35th Street, Austin TX 78703)
Add to Calendar
Overview
Body
Featured speaker: Robb Misso, President / CEO of Dynamic Manufacturing Solutions
Online registration is open and the RSVP deadline is 5PM on Friday, September 7th.  Rates are as follows: ACG Member price: 35./Non-ACG Member price: 65. Rates increase by 10 each after the RSVP deadline if seats are still available.
*NOTE:
This event will be held at @ Westwood Country Club (3808 West 35th Street, Austin TX 78703). Parking will be available free in the Club's lot.


Your registration for this event acts as an audio/video release and includes your permission for ACG Central Texas to use your image and comments captured on audio, video or photographic formats while attending the event for marketing and promotional purposes. For further information please contact: Sara Singer - ACG Central Texas Chapter Executive @ acgcentraltexas@acg.org or 512-970-0417.

Cancellation Policy – Cancellations received in writing to acgcentraltexas@acg.org by 5PM, Sept. 11th will receive a full refund. There are no refunds for cancellations received after 5PM on Sept. 11th. If you are an ACG Member unable to attend, you can transfer your registration to another person for this same event. If the person attending in your place is not an ACG Member, they will need to pay an additional fee to bring them up to the non-member rate to attend.

Speakers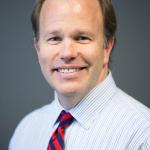 Robb Misso
Dynamic Manufacturing Solutions, LLC
President/CEO
What's better than Made in America? Made in Texas.
CEO Rob Misso of Dynamic Manufacturing Solutions decided it was time to re-shore manufacturing jobs. So, he brought a full-service manufacturing and engineering organization to life in Austin.
DMS manufactured solutions go from build to print outsourcing, and turn key design to product realization.
DMS supports the: Biomedical, Pharmaceutical, Semiconductor, Food & Beverage and Microelectronics industries.
The DMS vision is to create "The Great Experience" for customers, suppliers, employees and community. While many manufacturing firms are operations driven, Dynamic Manufacturing Solutions is customer service driven.  DMS values subject matter expertise from suppliers and see's employees as a source of talent.
Robb started DMS in April of 2009. One of Robb's most memorable moments was his first sales call as a company. At that point, there was no official name, building, or staff. Robb presented the DMS "would-be capabilities" to what would become one of their best customers. At the end of the presentation, the customer said, 'Just so I'm clear, you don't have a building, company name or staff but you have an impressive PowerPoint presentation? Come back when you have done all the things you said you were going to do.' Rob did, and that customer has become one of their biggest supporters.