Image

Event Details
When:
October 30, 2018 11:30 AM - 1 PM CDT
Cost:
$45 - $65
Where:
Location Name
The Plaza Club - 100 W. Houston St. Suite 2100, San Antonio
Add to Calendar
Overview
Body
Cyber Security – How San Antonio is Defending More Than the Alamo
As a result of San Antonio becoming the number two city in the nation for defense-related cyber security, the city has emerged as a hub for cyber security startups.

When adding together the transitioning military and government experts with the students graduating from San Antonio's colleges and universities, the industry growth potential becomes more vibrant every day.

Join our panel of experts for a look at the cyber security industry, the San Antonio eco-system and what it all means for growth in businesses for this new generation of entrepreneurs. 
·       Online registration is now closed.  Walk-ins may be accommodated, if space allows based on no-shows, at the following rates: ACG Member price: 45./Non-ACG Member price: 75. 
This event will take place @ the Plaza Club in the Frost Bank building @ 100 W. Houston St. Suite 2100 in San Antonio. *Please specify any dietary restrictions in the Notes section of registration*
If you self-park for this event in the parking garage of the Frost Bank building, we will validate your parking.  Sorry, but parking availability in the Frost garage is limited and not guaranteed.
Your registration for this event acts as an audio/video release and includes your permission for ACG Central Texas to use your image and comments captured on audio, video or photographic formats while attending the event for marketing and promotional purposes. For further information please contact: Sara Singer - ACG Central Texas Chapter Executive @
acgcentraltexas@acg.org
or 512-970-0417. 
Cancellation Policy – Cancellations received in writing to
acgcentraltexas@acg.org
by 5pm, Oct. 29th will receive a full refund. There are no refunds for cancellations received after 5pm on Oct. 29th. If you are an ACG Member unable to attend, you can transfer your registration to another person for this same event. If the person attending in your place is not an ACG Member, they will need to pay an additional fee to bring them up to the non-member rate to attend.
Speakers
Jim Perschbach
Port San Antonio
President & CEO
Perschbach joined the Port in 2014 as the organization's Executive Vice President of Business Development—leading a team that provides strategic support to grow advanced industries on the 1,900-acre campus, including aerospace, cybersecurity, defense, manufacturing and global logistics.
He assumed the role of President & CEO in June 2018.
Previously, he worked as an attorney in private practice with one of the nation's largest law firms. There he counseled clients in industries including aerospace maintenance, repair and overhaul (MRO) and advanced manufacturing.
He is a past chair of the San Antonio Chamber of Commerce's Aerospace Committee and the Alamo Academies—a nationally-renowned program within Alamo Colleges that has prepared hundreds of young people for careers in aerospace, cybersecurity, manufacturing and other advanced fields. He is also past chair of Alamo Colleges' Scobee Education Center / Challenger Learning Center.
Perschbach holds an undergraduate degree in business administration from The George Washington University and earned his law degree from The University of Houston Law Center.
Bret Piatt
Bret leads Jungle Disk, the cybersecurity suite for 2-250 employee businesses, as the President and CEO. In addition, he is the Chairman of Porthcawl Holdings which also owns CyberFortress, a licensed speciality insurance agency for small business cyber policies. Prior to Jungle Disk, he led a 300 person SaaS business unit for Rackspace serving over 75,000 small businesses. Before that he had the opportunity to lead an AT&T managed firewall business, help create OpenStack, and lead several successful acquisitions on the Corporate Development team at Rackspace. Outside of the office, Bret enjoys a good meal, live music, and spending time with his large family. He is also active helping transform San Antonio into a technology leader through community involvement with TechBloc, the San Antonio Chamber of Commerce, and other outreach activities.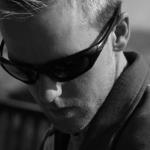 Michael Pleasant
Open Security
Chief Executive Officer
Michael Pleasant is a former Intelligence Analyst for the United States Marine Corps and a founder of Spectrum Information Security. While in uniform, Michael led intelligence operations such as the largest human terrain mapping endeavors in OEF history, trafficability studies of Helmand Province, cross-agency and multi-service counter IED operations, and securing enemy weapon and narcotic ratlines. Using these experiences, Michael developed new social science based methods of intelligence analysis. This groundbreaking curriculum, focusing on the topics such as counter IED, counter-narcotics, sensitive site exploitation and forensics, and tactical analysis, would later become the standard for which new tactical level intelligence Marines are trained. Within the office of the Director of Intelligence for the USMC, Michael worked to modernized Intelligence doctrine for operations in future warfare environments. During this station, he was again deployed to Afghanistan and worked alongside partner nations to collect tactics, techniques, and procedures spanning the full spectrum of military operations. Following his uniformed service, Michael went on to develop curriculum and teach a wide range of topics such as military tactics and strategy, intelligence practices, sensitive site exploitation, and cybersecurity in both public and private sectors.
Dr. Greg White
Center for Infrastructure Assurance and Security
Director
From 1980 to 2001, White served in the U.S. Air Force and U.S. Air Force Reserve in multiple capacities, gaining steady promotions and earning the rank of colonel in 2001. From 1986 to 1989, he served in the Cryptologic Support Center at Kelly Air Force Base in San Antonio. In the late '90s, he was deputy head of the USAF computer science department. From 1999 to 2001, he was the technical adviser to Maj. Gen. John Campbell and served as the Defense Information System Agency lead on the Joint Reserve Virtual Information Operations program.
In 2001, White joined UTSA as an adjunct professor in the information systems and computer science departments, bringing a wealth of practical experience to the undergraduates and graduate students under his tutelage. That year, he was named technical director of CIAS. The center, a part of the UTSA Institute for Cyber Security, founded and organizes the National Collegiate Cyber Defense Competition, which has grown to become the nation's largest cyber-security challenge for college students.
Under White's leadership, CIAS also offers cyber security preparedness exercises and training to educate governments and organizations across the United States. Formalized in 2004 with funding from the Department of Homeland Security, the programs focus on how to prevent, detect and respond to large-scale cyber attacks.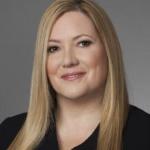 Lui Chambers
Langley Banack
Shareholder
Lui Chambers will serve as the panel moderator.  She is a shareholder in Langley Banack's transactional practice.  She provides her clients a unique blend of competencies, having held both business and legal executive positions. This allows Lui to offer a very pragmatic approach and in-depth understanding of her clients' businesses and their respective needs and requirements.  Lui represents a broad array of businesses, financial institutions, energy companies, family offices and mineral owners in general corporate and commercial matters and transactions.  Her practice includes advising on corporate formations and structuring, corporate governance and best practices, finance, M&A, and contract negotiations and review (including franchise agreements, distribution agreements, service agreements and other vendor contracts). Lui advises clients on matters related to energy, oil and gas, banking and finance, hospitality, farm and ranch, healthcare, commercial real estate, consumer products, and telecommunications.
Lui also counsels clients on privacy and data protection, data breach response, cybersecurity and general cyber-contracting matters.  She is a Certified Information Privacy Professional (CIPP/US) and a member of the International Association of Privacy Professionals.  Lui has extensive experience in real-world crisis management, both in information privacy matters, as well as in general disaster response.  Lui has served as alternate incident commander of a regional incident response team, provided legal guidance in connection with incident response, headed incident investigation teams, and was tasked with drafting and implementing enhanced compliance and governance policies and protocols.  Lui also has direct experience handling complex disaster situations involving the loss of life and equipment.  In addition to crisis management, Lui assists clients with drafting and implementing cyber-security and general incident response plans and structures. She also advises financial institutions and industry clients in the drafting and negotiation of their website development, website hosting, Software as a Service agreements and other internet and data-based service agreements and provisions.
Prior to joining Langley & Banack, Inc., Lui served as General Counsel for the western hemisphere operations of the international upstream division of the second largest Russian oil company, where she was responsible for all legal aspects of oil and gas operations in the Americas, offshore West Africa and offshore Europe. Before going in-house, Lui practiced corporate and energy law at the Houston offices of Akin Gump and Fulbright, where her representations included merger and acquisition, finance, securities, private equity and derivatives (including ISDA and prime brokerage agreements) and associated Dodd-Frank work.  Lui has conducted extensive due diligence not only in English, but also in Spanish and German, as she is fluent in both languages.
Before her career in law, Lui worked in the energy business as an energy commodities derivatives trader at Phibro Salomon and Goldman Sachs. She subsequently was Managing Director at Reliant Energy, Inc. and Director, Head of Structuring, Valuation and Risk Management at Enron Global Assets and Services. During and immediately following her undergraduate studies, Lui worked as an advisor to the Economic Planning Board in Seoul, Korea.