Image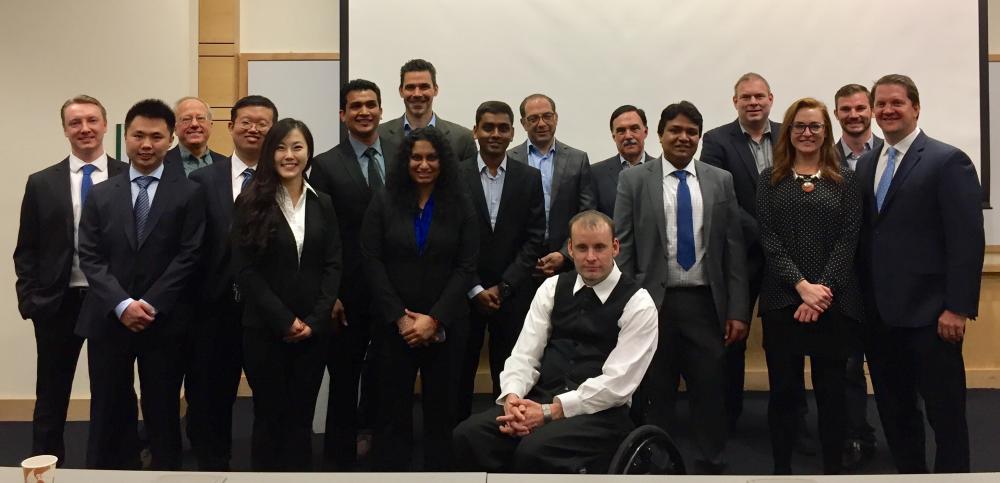 Overview
Body
The ACG Cup
®
is a case study competition designed to give students from leading MBA programs across the country real world experience and invaluable insights into mergers and acquisitions, investment banking, financial advisory and private equity. Each case study provides students with a unique opportunity to present valuation, capital markets and M&A strategic advice to a panel of seasoned M&A professionals from within the ACG community. The competition is carried out through a series of intra-school and regional competitions, with regional winners awarded the prestigious ACG Cup title and cash awards.
The ACG Cup Value Proposition
ACG Chapters nationwide are pleased to host ACG Cup competitions, enabling ACG members to forge closer relationships with the leading business schools in their region, introducing the next generation of business leaders to the premier M&A, corporate growth and corporate development community, Association for Corporate Growth.
Participating in the ACG Cup provides students with the unparalleled opportunity to:
Access and exposure to M&A professionals

Real-world dealmaking experience

Over $200,000 in scholarship and awards distributed annually

Resume building

Real-world financial experience

Opportunity to work as an investment banker for a week

Application of classroom studies

Hone dealmaking skills

Enhance and polish presentation, networking and team building capabilities