Image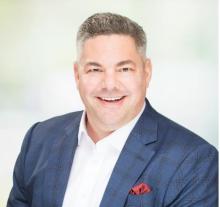 Senior Vice President and General Manager, Midmarket and Partner Ecosystem
As head of Mid-Market and Partner Ecosystem for SAP North America, Greg Petraetis is responsible for all facets of the organization's operations. Along with accountability for sales and field project execution, Greg manages value-added resellers, third-party and OEM partners, distribution, inside sales, and managed cloud as a service (MCaaS). Underpinning these responsibilities is his unwavering commitment to ensure customers in this mid-market segment in the region have the strategic support they need to digitally transform, innovate, and grow.
Greg began his SAP career in 2008 and rejoined the organization in 2014. Most recently, he was chief operating officer for the General Business segment. Prior to that, he was head of Analytics in North America and led a team that drove SAP's commanding position in the analytics space. Previously, as global vice president of sales for Big Data, Greg leveraged his more than two decades of sales and global strategy experience to raise the profile of the practice world-wide and establish viable operations and pricing structures. As group vice president of sales, he once again led a North America team focused on the financial services, telecommunications, retail, and consumer packaged goods industries to double digit year-over-year growth.
Before SAP, Greg served in executive sales roles at HelloWallet, ParAccel, Adobe Systems, and BusinessObjects (acquired by SAP in 2007) in Silicon Valley and Washington, DC. His track record of developing and leading customer-centric organizations that focus on architecture, delivery and support of cloud and on-premise solutions is underpinned by his deep industry experience in analytics, business intelligence, data management, and behavioral applications.
Greg holds an undergraduate degree, and a master's degree in International Trade from State University of New York at Buffalo, New York, as well as a master's degree in International Management from Portland State University in Portland, Oregon.