Image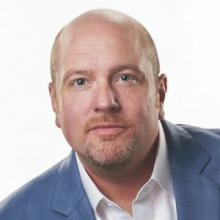 Thomas Bohn, CAE, MBA starts with the end game.  He envisions what he wants to accomplish and then finds the means to attain it.
Tom joined ACG in December 2019, after overseeing unprecedented growth at the North American Veterinary Community (NAVC). At NAVC, Tom fostered operational change and organizational growth by bolstering staff resources and revenue returns. Within six years, he grew revenue from $11 million to $26 million.
Born in Queens, New York, Tom's no-nonsense nature can be attributed to his NYC roots. Tom wields his straightforward management approach to drive exceptional growth through expansion of domestic and international presence; increase brand awareness and reach; and improve audience engagement via multiple revenue-producing media channels.