Image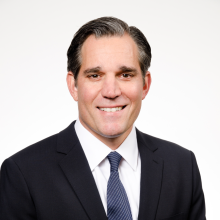 Victory Park Capital Advisors, LLC
Jason Brown joined VPC in 2014 as a Partner and manages the firm's Los Angeles office. He is primarily responsible for sourcing, analyzing, executing and managing investments. Mr. Brown also actively works on value creation initiatives and strategic alternatives for the firm. Mr. Brown is a member of the firm's Investment Committee.
Mr. Brown currently serves on the board of directors of VPC portfolio companies, Labs.Dental Holdings and Processing.com.
Mr. Brown has more than 25 years of experience in financial services. Most recently, Mr. Brown was a managing director for GE Capital, Corporate and Restructuring Finance for more than ten years where he and his team provided growth, working capital and turnaround finance to mid-size and large companies. His team also specialized in senior secured loans to distressed companies supporting Chapter 11 filings, plan-of-reorganizations and out-of-court restructurings. Prior to GE Capital, he worked at Comerica Bank as a manager in their northern Los Angeles office and for Manufacturers Hanover in Sydney, Australia. He has also served as the global chairman and president of the Los Angeles chapter of the Association for Corporate Growth (ACG).
Mr. Brown received a B.S. in business administration from the University of Southern California.