Image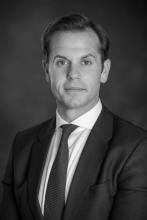 Founder & Managing Partner
Adam J. Miller is the Founder and Managing Partner of HYGGE Capital Partners. Adam has over a decade of human capital experience with top-tier financial firms and the proven ability to help domestic and international companies maximize organizational performance.

Adam comes to work every day with a single mission: align people, companies and strategies.

Prior to founding HYGGE, Adam was a Managing Director at The Riverside Company, a leading global investment firm focused on providing private capital options for investors, business owners, and employees at the smaller end of the middle market. Prior to his time at Riverside, Adam spent 6 years at First Reserve, a leading global private equity investment firm exclusively focused on energy.

In these capacities and other historical roles, Adam has partnered with business leaders and managers to attract and retain talent. He has developed HR-related internal infrastructure and processes. And, he has powered international human capital strategies, including living in London for over 3 years.

Adam holds a B.B.A. in Human Capital Management from Western Michigan University and an M.S. in Organizational Leadership. Adam also is a Certified Integral Development Coach from New Ventures, an internationally recognized accredited coach training program based in San Francisco, CA.

Adam lives in Old Greenwich, CT, with his wife Christine and their two French Bulldogs, Rupert and Rosie.

He enjoys travelling and has visited over 60 countries in his ongoing pursuit of hygge.