Image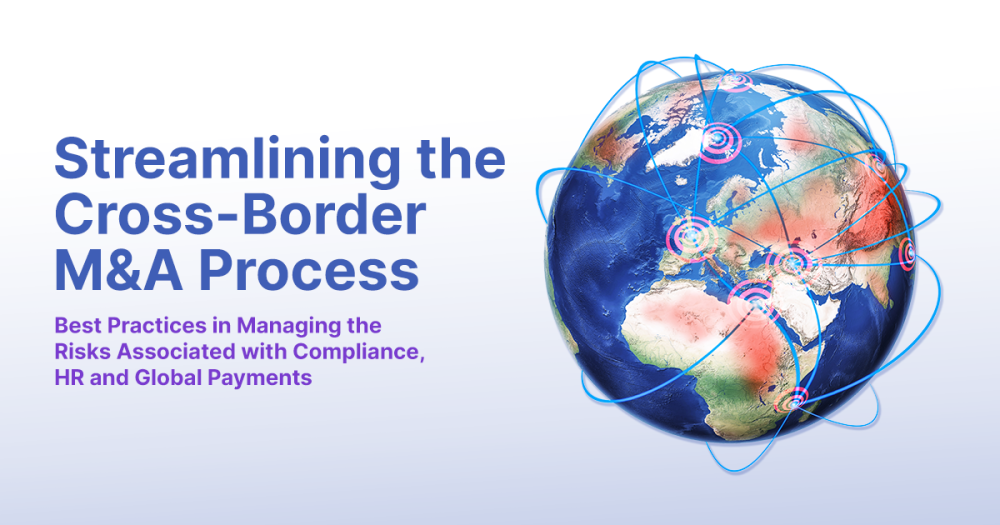 Overview
Body
Mergers and acquisitions are never simple. And transactions that involve more than one country add even more complexity to the process. 
Specialists and advisors spend years becoming experts in M&A – preparing for and navigating through various transaction pitfalls. 
May 18th, we invite you to join two of these experts – Diane Albano, CRO at Globalization Partners and Andrew Howlett, Channel Partner & Alliances Manager at Cambridge Global Payments – for a virtual event all about streamlining the Cross-Border M&A Process. Learn how to become proficient in solutions for each challenge inherent within international deals, and discover the most innovative ways to streamline transaction processes by tapping into technology, compliance expertise, and global knowhow.
Register before 5/10/2021 to receive a cocktail kit including cocktails, cups and an ice tray, to enjoy during the networking happy hour, compliments of Globalization Partners. 
AGENDA:
3:30PM – 4:15PM EDT Panel Discussion
4:15PM – 6PM EDT Networking Happy Hour