Image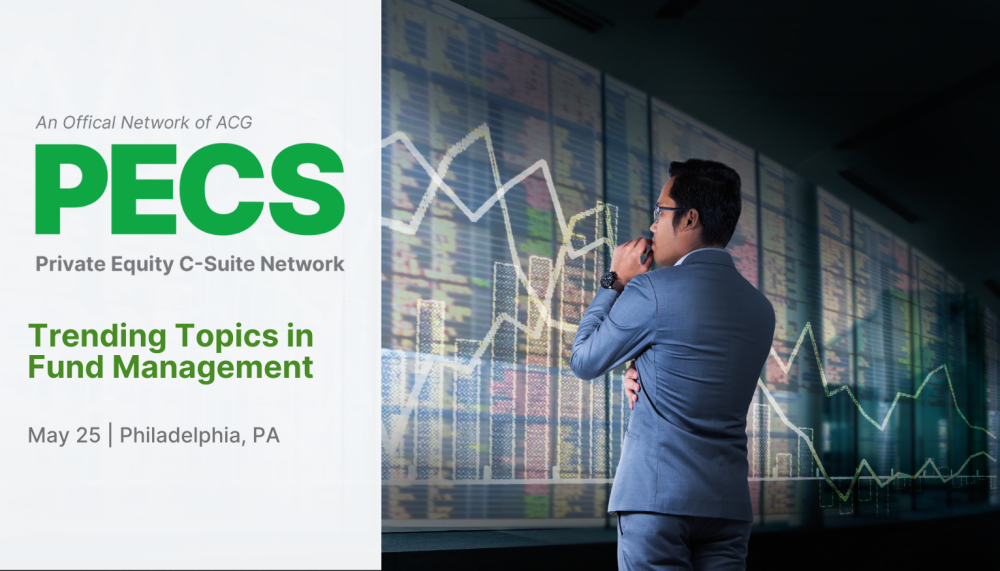 Overview
Body
AGENDA
4:00 p.m. — Arrivals and Introductions
4:15 p.m. — Panel #1: SEC Update
Join this conversation to hear about the amendments coming down the pike for Form PF and private fund advisors that will impact firms. Additionally, we'll discuss the marketing rule and challenges private equity firms face as they become compliant and what the SEC has been looking for during examination.
Speakers:
Sarah Roth, CEO, Argosy
Noah Becker, CFO, LLR Partners
Igor Rosenbiltz, Managing Partner, Iron Road Partners
Stephanie Costantino, Partner, Troutman Pepper
5:00 p.m. — Panel #2: Working with Credit Facilities in Today's Environment
In light of the recent bank failures, this panel will focus on cash management, risk management and how to manage banking relationships today. Learn what you need to know moving forward. 
Speakers:
Sarah Roth, CEO, Argosy
Noah Becker, CFO, LLR Partners
Brad Boericke, Partner, Troutman Pepper
5:45pm — Cocktail Reception
Garces (located in the same building as LLR Partners)
Sponsors