More Information
The global cost of cybercrime is rising and has exceeded one trillion dollars. Data breaches and identity theft are on the rise. Know the cybercrime threat landscape, understand transnational financial cybercrime, and learn how cyber security legal counsel can help protect you, your business and your clients.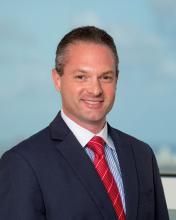 Kevin D. Rosen is a partner in the West Palm Beach office of Shutts & Bowen, where he is a member of the Financial Services Practice Group and the Cybersecurity and Data Privacy Taskforce. Kevin focuses his practice on cybersecurity, privacy, data security, securities regulation, and financial regulation.
Kevin previously served as Senior Regional Counsel in the Department of Enforcement at the Financial Industry Regulatory Authority (FINRA), Associate Regional Director with FINRA Dispute Resolution, and Senior Attorney with the Florida Department of Banking and Finance.
At FINRA, Kevin was at the frontline of cybersecurity regulation, having served nationally as FINRA's Regulatory Specialist on FINRA's Cybersecurity and Information Technology Disposition Group.  He evaluated FINRA's cybersecurity examinations, findings, recommendations, and disciplinary actions, with respect to U.S. securities broker/dealers. As a lead FINRA enforcement lawyer, Kevin also directed many significant enforcement investigations and disciplinary actions related to anti-money laundering compliance, supervision and sales practice violations, providing him with years of direct experience with FINRA's enforcement processes.
Additionally, Kevin is an Adjunct Professor of Law at Nova Southeastern University and teaches Cyber and Information Crimes. Additionally, Kevin holds a number of  appointments and committee memberships on cybersecurity and technology, including the Florida Department of Law Enforcement's Southeast Regional Domestic Security Task Force, the American Bar Association's Cyberspace Law Committee, the Florida Bar's Committee on Technology, and the Florida International Bankers Association's Operations and Technology Committee.
Kevin speaks on cybersecurity and cybercrime, and he frequently lectures at industry, legal, academic, and law enforcement conferences. Notable cybersecurity and cybercrime speaking engagements include the United States Secret Service Electronic Crimes Task Force, the American Bar Association Cyberspace Law Institute, the Georgetown Law Cybersecurity Law Institute, and FINRA Enforcement Annual Conferences.
In addition to earning a finance degree from the University of Florida and a law degree from Nova Southeastern University, Kevin is a lawyer admitted to the Florida Bar, an International Association of Privacy Professionals Certified Information Privacy Professional/United States (CIPP/US), and a FINRA-Wharton School of Business Certified Regulatory Compliance Professional (CRCP).