Image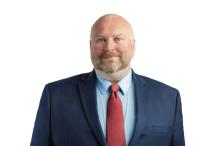 Senior Manager, Tax Services
David Frederick is a Senior Manager of Taxation in the Private Client Group of LBMC, PC. David is an attorney by background and his practice at LBMC is focused on advising high net worth individuals on matters of estate planning, business succession planning, and tax mitigation. In this advisory role, David guides his clients through the structures and strategies that will maximize their control, minimize their tax, and allow them to more fully reap the benefits of their lifetimes of hard work. These structures and strategies commonly include sophisticated estate planning trusts, advanced tax-exempt and charitable systems, family business transfer designs, gifting and timing options, real estate ownership systems, and numerous other wealth transfer frameworks.
Before coming to LBMC, David has worked as a transaction attorney for several law firms of various sizes. More recently, he has served as a Director of Wealth Strategy and Trust Counsel for prominent banks and trust companies in the Midwest. Additionally, David is a trained economist and holds the position of Adjunct Professor of Economics at Washington University in St. Louis. With this broad background in law and economics, David can provide his clients with insights and perspectives on legal, economic, and market conditions that may affect their estate plans, investments, business structures, or other important plans for the future.
David has authored and published several academic articles on income taxation, estate taxation, charitable strategies, business succession, public policy, economics, history, and estate planning.