Image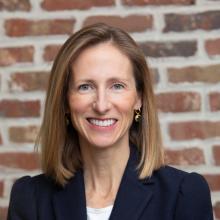 Ginger Chambless is Head of Research for Commercial Banking at JP Morgan in Nashville. In this role, she produces curated thought leadership content for CB clients and internal teams. Her content focuses on economic and market insights, industry trends and the capital markets.
A respected thought leader, Ginger brings more than two decades of research experience within J.P. Morgan's Corporate and Investment Bank.
Prior to joining Commercial Banking, Ginger was a senior research analyst covering investment-grade credits across the consumer, retail, manufacturing, aerospace and defense sectors. In this role, she advised investors, issuers and traders on macro trends and credit events. Through the years, she was consistently recognized as a member of Institutional Investor's All-America Fixed-Income Research Team, reflecting the value of her insights provided to investor clients.
Ginger's broad coverage responsibilities developed her expertise in understanding how macroeconomic factors affect industries, businesses and capital markets. She is known for her ability to distill complex financial issues into key points and communicate in a clear, approachable way.
Ginger began her career in 1998 at J.P. Morgan, assisting in the coverage of consumer and retail equities. She earned a Bachelor of Science degree in finance from the University of Richmond. She is a Chartered Financial Analyst (CFA) charterholder.