Image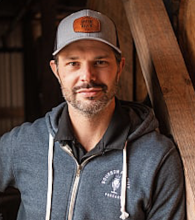 Ryan Cecil, co-owner of Pursuit Spirits and co-creator of "Bourbon Pursuit," the proclaimed "Official Podcast of Bourbon," is the tasting host for the Mid-South Bourbon Reception June 14.
He and fellow co-owner Kenny Coleman learned everything about the whiskey business through years of interviews and candid conversations with industry experts. This unique opportunity led them to go on an adventure to find the best flavors possible. Pursuit Spirits didn't take the conventional or easy path, instead they employed a modern approach by partnering with multiple award-winning distilleries to become masters at the next evolution in American Whiskey... blending.
Pursuit United was created for the curious drinker who wants something fun, creative, and original. Blending different mashbills and barrel types from different distilleries in multiple states with varying aging conditions creates a whiskey the world has not yet tasted.