Image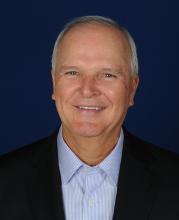 Tony Shipley is a founder and Chairman of Queen City Angels (QCA) based in Cincinnati, Ohio.  QCA was one of the first angel groups formed in the Midwest and is an inaugural member of Angel Capital Association (ACA).  He also serves as the Immediate Past Chairman of ACA and Chairs the AIF Seed the Future Campaign.
During his business career, Tony has founded and/or directly invested in over 50 start-ups or early-stage companies.  He has served on various Boards of QCA portfolio companies and fulfills the role of mentor and/or Board observer for other QCA portfolio companies.
Tony started his business career in 1969 as an engineer for Monsanto Company, located in Pensacola, Florida.  In 1972, he joined a startup in Cincinnati, Structural Dynamics Research Corporation, as an Industry Marketing Manager, and he left SDRC in 1976 to co-found Anatrol Corporation, a mechanical engineering related business.  In 1981, Tony founded Entek Scientific, a software company providing mechanical engineering application packages, and built that company into an internationally recognized supplier of plant machinery monitoring systems.  Entek was no. 414 on the Inc. 500 list and was sold to Rockwell Automation in 2000; Tony started his angel investing activities that same year.
Tony has a B.S. in industrial engineering from the University of Tennessee and an MBA from the University of Cincinnati.  He serves on many non-profit Boards and has helped launch various non-profit business development organizations.