Image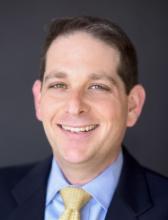 Managing Director; Head of Healthcare
Intrepid Investment Bankers
Adam Abramowitz has more than 20 years of investment banking experience in the middle market. He joined Intrepid as Vice President and Founding Principal in 2010, after nearly a decade of focusing on middle-market mergers and acquisitions at Barrington Associates and Wells Fargo Securities. Adam has executed transactions involving private and public companies in a wide variety of industries, including consumer products, business services, healthcare, and industrial manufacturing.  
While Adam began his investment career working across a broad range of industries, for the past few years, he has helped to build and grow Intrepid's Healthcare Group to one of the most active in the Western U.S.  Today, Adam advises companies in the physician practice management, life sciences, and behavioral healthcare spaces working with dynamic entrepreneurs. Recently, the Los Angeles Business Journal named Adam the "Healthcare Trusted Advisor of the Year" and a "Leader of Influence in Investment Banking."
Some of his notable recent transactions include the sale of Apostrophe, a leading teledermatology platform, on its sale to Hims & Hers Health, Inc. (NYSE: HIMS), a leading multi-specialty telehealth platform, which became a public company via a SPAC in early 2021. Adam led the sale of Mosaic Laboratories, a specialized bioanalytical lab serving pharma companies in their clinical trials research, to CellCarta, a portfolio company of Arsenal Capital. Moreover, Adam helped lead the groundbreaking sale of Ambry Genetics to Konica Minolta in a deal valued at $1 billion. Adam is highly regarded among his clients and peers for the tenacity with which he approaches deals and his proactivity to bring creative solutions to challenging deals.
From 2016 through 2021, Adam has served on the Board of Directors for ACG Los Angeles Chapter. In June 2021, Adam was awarded the JVS SoCal Generation Impact Award and in 2019 he was selected as Vice Chair of the Emerging Leaders Program for JVS SoCal as he also serves on its Board of Directors. Adam has a passion for helping those who need assistance to find and develop critical skills to gain meaningful employment.