Image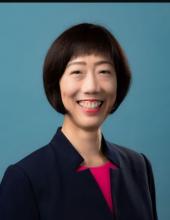 Managing Director, Western Region
Cornelia Cheng runs the Western Region for MGG Investment Group. She is responsible for originating, underwriting, and managing investments across the MGG platform. She is also a member of the MGG ESG Committee.
Cornelia was previously Managing Director, Western Region Investments with direct lending fund Brightwood Capital Advisors, LLC. Prior to that, she was regional head of the Greater Los Angeles Investment Team for Prudential Private Capital, where she spent 15 years sourcing, executing, and managing a portfolio of private placement senior debt, mezzanine debt and minority equity investments in middle-market companies across a range of industries. She also held positions at investment bank CIBC World Markets, and at First Interstate Bank.
Cornelia is a Board Director with LTC Properties, Inc. (NYSE: LTC) and chairs its ESG Committee. She volunteers on the Board of ACG Los Angeles, chairing it's Diversity, Equity & Inclusion (DEI) Committee and co-chairs ACG Global's DEI Taskforce. Cornelia is a former board member of the Archer School for Girls and is actively involved with several women and minority-focused leadership and professional development groups.
Education: BA, cum laude and Phi Beta Kappa, University of California, Riverside; MBA, The Wharton School at the University of Pennsylvania. 
Sessions