ACG New Jersey Program Committee brings timely and informative programs and top quality speakers to the monthly breakfast meetings. The programs must meet a significant level of quality as approved by the Program Chairs and the ACG NJ President.
To learn more about the Program Committee, contact:
Annie Devine -- Annie.Devine@marsh.com
Laura Crothers Osborn -- laura@crothershrconsulting.com
Image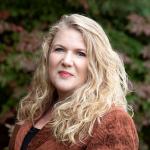 Image
Marsh & McLennan Companies, Inc.
Image