Image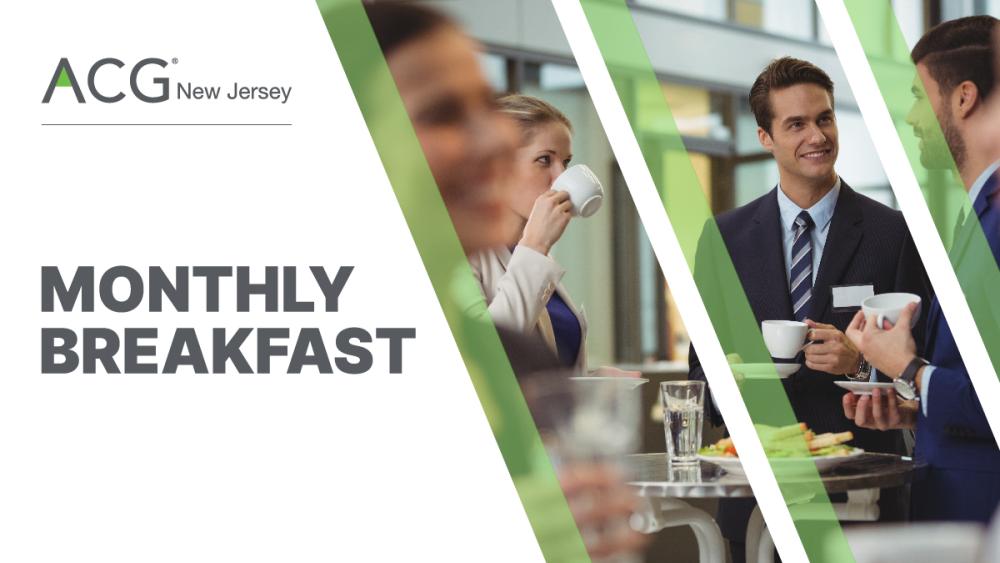 Event Details
When:
December 6, 2022 8 AM - 10:30 AM EST
Where:
Location Name
Galloping Hill Golf Course
Add to Calendar
Overview
Body
The Power of Giving: Celebrating the Season
Join ACG New Jersey on Tuesday, December 6th to celebrate the holidays. Spend time catching up with your peers and make new relationships for the new year while enjoying a full hot breakfast with a champagne mimosa toast.

Triada Stampas, President and CEO of Fulfill will join us and share the story of Fulfill and how this organization supports communities to alleviate hunger and build food security.

In addition, you'll also have the opportunity to hear from Allyson Milbrod, Tax Partner at EisnerAmper, on year-end tax tips. 
About Fulfill Food Bank
Fulfill has been providing food for families at the Jersey Shore for more than thirty years. We supply over 1,000,000 meals per month by distributing food to nearly 300 feeding agencies in Monmouth and Ocean Counties, including soup kitchens, food pantries, and shelters, and by delivering food to families, children, seniors, veterans, and more. 
Fulfill also offers a suite of programs to connect people to the resources they need to become self-sufficient. Our team assists with applications for SNAP, affordable health care, and Medicaid. They also help with affordable housing applications, budgeting and money management, utility expenses, and senior services. To learn more about our programs or how to get involved, visit www.fulfillnj.org. 


Some Suggested Donations
Gift Cards – prefer Grocery Stores, but will accept all

Non-Perishables:
Low-sodium or NSA canned vegetables (green beans, mixed veggies, yams)
Low-sugar cereal (bran flakes, toasted oats, shredded wheat, corn flakes)
Oatmeal
Pancake mix
Lite pancake syrup
Bottled water
Pasta
Tomato sauce
Rice
Shelf-stable milk
Peanut butter
Jelly
Canned fruit in 100% juice or lite syrup
Boxed mac & cheese

Perishables:
Frozen turkeys
Frozen turkey breasts
Frozen chicken breasts
Frozen ground beef, chicken, turkey
Frozen pork chops or roast

Miscellaneous:
Manual can openers
Registration Fees:
Early Bird Rates Expire Friday, December 2, 2022
Members of ACG NJ                    Complimentary!
Members - Other ACG Chapter    $50  (after Dec. 2 - $75)
First Time Attendees                     $50  (after Dec. 2 - $75)
Non-Members                               $75  (after Dec. 2 - $100)

Cancellation Policy: Full refund, less 3% processing fee, if cancellation is received by 5:00pm on Friday, Dec. 2, 2022