Image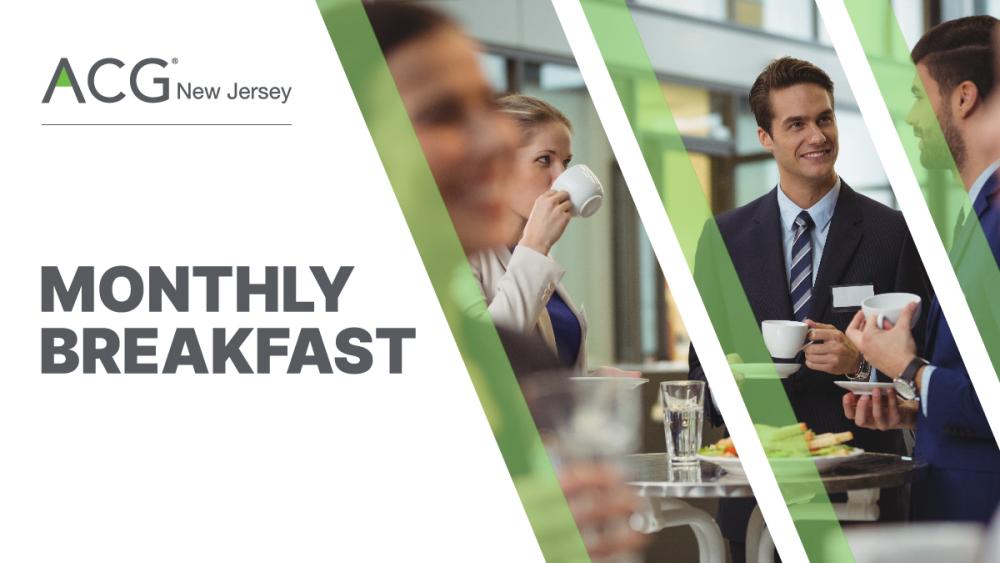 Event Details
When:
September 20, 2022 8 AM - 10:30 AM EDT
Where:
Location Name
Galloping Hill Golf Course
Add to Calendar
Overview
Body
What Great Leaders Do
As the summer ends, the corporate world begins its annual transition, embracing a 'back to business' attitude.  With that shift comes a renewed focus on the role of great leaders in guiding their companies to achieve great outcomes.   Recognizing the importance of this topic, the Association for Corporate Growth (ACG) New Jersey is proud to kick off the September breakfast with a program uniquely focused on a discussion between three of the state's most well-regarded leaders.  On September 20, 2022, Cathy Choi, President at Bulbrite and John Meccia, who most recently served as the CEO and Chairman of Prevenio, a startup food safety business, that successfully integrated with JBT Corporation in 2021, will be joined by Laura Crothers Osborn, CEO and Founder of Crothers Consulting, as together they define and discuss the essential characteristics common to great leaders. Sally Glick, Principal at SobelCo, will moderate this fascinating conversation as the panelists examine successful leadership styles from both business and human capital perspectives, sharing their own experiences and the critical lessons they learned throughout their careers across a wide range of corporations.       
Registration Fees:
Early Bird Rates Expire Friday, Sept 16th, 2022
Members of ACG NJ                              Complimentary!
Members - Other ACG Chapter       $50  (after Sept 16 - $75)
First Time Attendees                              $50  (after Sept 16 - $75)
Non-Members                                           $75  (after Sept 16 - $100)

Cancellation Policy: Full refund, less 3% processing fee, if cancellation is received by 5:00pm on Friday, Sept 16, 2022.