Image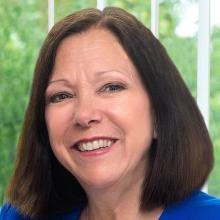 Chief Executive Officer and Co-Founder
For over 25 years, Ms. Pound has been the CEO and co-founder of the Bardess Group, Ltd., an innovative NJ-based data analytics and data science consulting firm, built on integrity, reliability, respect and quality, servicing Fortune 500 companies and organizations of all sizes.

Ms. Pound uses her career experience in strategic planning, business management and marketing to deliver Bardess' long-term vision of a future world empowered and transformed by data, as she guides and leads Bardess' direction with leading edge technology and digital analytics, AI/ML in innovation and solutions.

Ms. Pound is passionate about using the power of data analytics, AI, and ML to digitally transform the world - its people and companies – and ideally all the 7 mountains of influence which represent the forces that shape our societies and nations for the better of the world: people, family, business/finance, media, arts, education, religion, government. She has made it her corporate responsibility to do more for people's well-being by taking on numerous projects utilizing data analytics and data science capabilities.