Image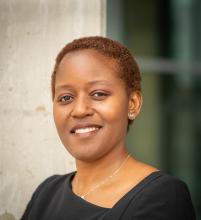 Christine Ann Miller is a forward-thinking, transformational leader who has dedicated her career to establishing clinical, operational, and commercial excellence across the pharmaceutical lifecycle. From the potential of a promising molecule to successful market launch and equitable access for all, she builds strategies and teams that are fit for the purpose of helping people live better lives. Christine simultaneously advances innovation and excellence by:

− Establishing Clear Vision, Mission, and Strategy – Christine leverages her diverse background spanning chemical engineering, R&D operations, and product development, business development, and commercialization, to engage key stakeholders around a common goal of developing innovative solutions for complex problems.

− Driving Robust Performance Outcomes – Across both mid and large-cap global pharmaceutical companies, Christine has owned P&Ls of $100M+ and pipelines of $3B in development and acquired products to meet and exceed portfolio targets while positively impacting patients.

− Building High-performing Teams – Christine cultivates high -performing cultures by putting people first. Her approach allows companies to identify, attract, and place the right people in the right roles, assembling teams that are "fit for purpose," whether they are developing, acquiring, or commercializing drugs.

In her current role as President and CEO of Melinta Therapeutics, a company owned by Deerfield Management, Christine is accelerating its transformation, redefining the portfolio from pure play antibiotics to become a leader in the acute care space. She has defined 4 strategic priorities to navigate the company through the transition to a new vision, mission, strategy, and culture. Under Christine's leadership, the company is executing on a strategic plan focused on building a profitable and sustainable business model that has resulted in profitability with a 60%+ revenue growth, 94% employee engagement, and revenue and EBITDA performance surpassing 2022 targets.