Image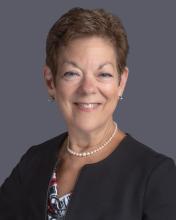 Business Development Advisor
Sally Glick is a Business Development Advisor for CliftonLarsonAllen LLP (formerly SobelCo). 
In that role she supports all local marketing and branding communications and also functions as an ambassador to the community on behalf of CLA - which currently ranks as the eighth largest CPA firm in the United States. 
Sally is deeply involved in the community, serving on several nonprofit and business boards and committees including as the Board Member and Immediate Past President of the Association for Corporate Growth NJ, Chair of the NJ District Export Council, Advisory Board Member for Commerce & Industry Association of NJ as well as a participant on several CIANJ committees, Co-chair of the Morris Co Chamber of Commerce Nonprofit Council, previous Board Member and Executive Board Member for the Center for Nonprofits and advisory board member for the Great Swamp Watershed Association.
She has proudly earned recognition as one of the ROI-NJ Women of Influence in 2022 and 2023 and Power 50 in the 2021 NJBIZ Accounting list as well as recognition as one of the top women on the 2021 ROI-NJ list. She is a member of the NJ Ad Club Hall of Fame, Marketing Association Hall of Fame, and NJ Business Hall of Fame, while also receiving Commerce and Industry Association's Chairman's Outstanding Leadership Award. One of her greatest achievements was being honored with the NJBIZ with Lifetime Achievement Award, and NJ BIA's NJ Inspiration Awards - both recognizing women for their leadership, innovation, philanthropy, and dedication to the advancement of others.
From the Boy Scouts to Tri-County Scholarship and from William Paterson University to Partners for Women and Justice, she has been honored and recognized for her contributions and leadership in the state.