Image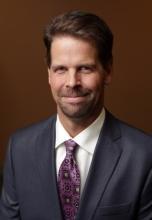 Editor and Chief Content Officer
Tom Bergeron is the editor and chief content officer of ROI-NJ, a digital and print outlet covering the world of business and politics in New Jersey. ROI launched in the fall of 2017. Tom started the venture after serving as editor of NJBIZ for four years. "After spending years writing about entrepreneurs and startups, I decided to help start one myself," he says.
Tom is a 25-year veteran of journalism. The majority of his career was spent in sports. He spent 15 years at The Star-Ledger, where he served as the high school sports editor and then the overall sports editor during one of the more successful sports eras in the area, including numerous titles and trips to the finals for the Yankees, Giants, Knicks, Devils and Nets, as well as the most successful run in athletics for Rutgers.
After leaving the Ledger, Tom worked for Yahoo!, serving as an assistant managing editor for Yahoo! Sports — where he learned the largest digital media company in the world is quite dysfunctional when it comes to technology.
Tom attended high school and college in Virginia, graduating from the University of Virginia, before moving to New Jersey. He and his wife, Lori, have five children and live in Morris Plains. When he's not writing and reporting, Tom is coaching youth teams. He has coached more than 100 teams in the past 18 years and served as president of his local Little League for five years.
Follow him on Twitter: @tombergeron5