Image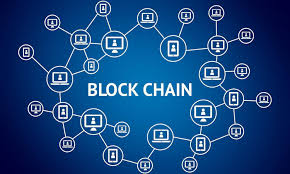 Event Details
When:
October 16, 2018 7:30 AM - 9 AM EDT
Cost:
$30 - $75
Where:
Location Name
Sheraton Imperial Hotel
Add to Calendar
Overview
Body
ACG RALEIGH DURHAM
TUESDAY OCTOBER 16
BREAKFAST MEETING - 7:30 - 9:00 AM

Keynote Speaker:
Stephen J. Rogers
Vice President Blockchain Initiatives for Supply Chain 
IBM Industry Platforms

Blockchain can do for business what the internet did for communication
Every second of every day, businesses exchange value with suppliers, partners, customers and others. By value, we mean goods, services, money, data and more.
Each exchange of value is a transaction. Successful transactions need to be fast, precise and easily agreed on by parties participating in the transaction.
Blockchain for business provides a way to execute many more of these transactions — a much better way.

From CNBC Sept 17, 2018---
Blockchain technology is on the radar of a number of tech corporations – and IBM is leading the way, according to a study.
Big Blue has been making considerable steps forward with research and development projects aimed at broadening the scope of distributed ledger technology to include industries other than the financial services.
Last month it announced a partnership with Nestle, Unilever, Wal-Mart and other food giants to trace the movements of food and tackle contamination faster by using the technology.
According to research firm Juniper Research, the corporation is better positioned than competitor Microsoft as far as its blockchain credentials are concerned.

Join ACG Raleigh Durham on TUESDAY OCTOBER 16, 2018 as we welcome Stephen Rogers, VP Blockchain Initiatives, IBM Industry Platforms as our keynote speaker.

For questions, call Debra Michie, Executive Director, 919 453 2997 or email debra@acgraleighdurham.org.
Sponsors