Image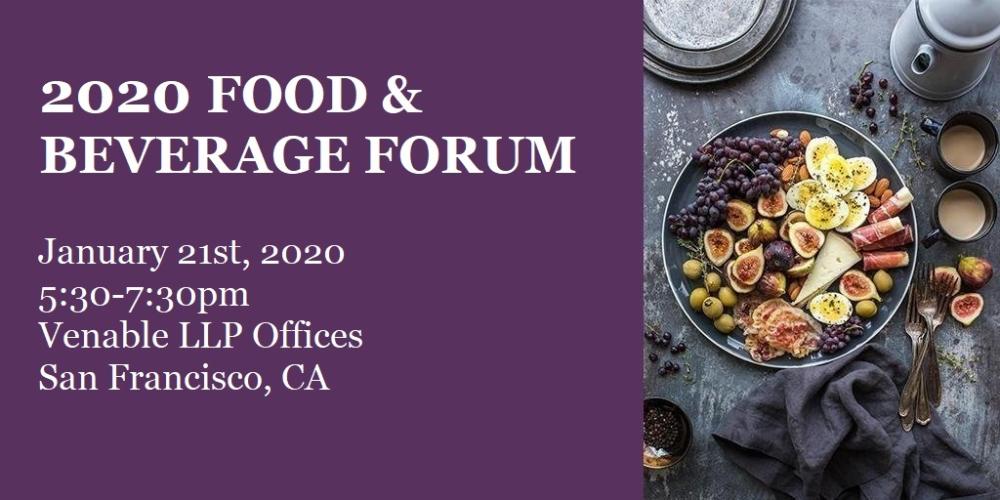 Event Details
When:
January 21, 2020 5:30 PM - 7:30 PM PST
Where:
Location Name
Offices of Venable LLP
Add to Calendar
Overview
Body
ACG SF 2020 FOOD & BEVERAGE FORUM
Tuesday, January 21st  5:30pm - 7:30pm
---
Whether you are a founder, entrepreneur, investor, advisor or just a "foodie", you will not want to miss our most popular Forum event, and the chance to meet and hear from the Middle Market Food & Beverage companies and execs representing the latest in industry trends. Register now for highly interactive, roundtable rotations covering the innovations and revolutions that are driving growth in the middle market food and beverage sector:
Marketing/R&D Innovations in Food & Beverage
Dan Howell
| Director R&D, La Terra Fina
Stephanie Robbins
| Marketing Executive CPG, SRC Startups & Fast Growth 
The B-Corp as a Force for Good
The Future of CBD/Hemp in Food & Drink
Indulgence with Benefits
Please enjoy samples from the following Exhibitors in the Expo/Networking Lounge: Coffee Shift, Deep Rose Lemonade, Flax4Life, Re:THINK Ice Cream, Ladle & Leaf, OCHO Candy, Wave Soda, Yoconut Dairy Free and more!
Cost to Attend: $55 ACG Members & Member Guests  |  $95 Non Members
Speakers
Image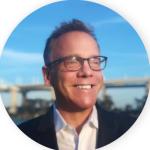 Timothy Childs
Treasure8/Hemp8
Founder & Co-CEO
Timothy Childs is the Founder & Co-CEO of Treasure8, a company focused on systemically alleviating climate change through a specialized platform that includes the world's most powerful, proprietary dehydration technologies. He is a serial entrepreneur and come from a background of taking systemic approaches to global problems with fundamentally innovative and ambitious solutions. Previously, as Founder of TCHO Chocolate, Timothy shook the cacao industry through a vertically integrated and  technology-driven approach to chocolate making called TCHOSource which is still used today around the world. Prior to working in the food space, Timothy founded a company that developed machine vision solutions for NASA's Space Shuttle program, worked in computer graphics, and co-founded early VR companies including the nonprofit community building organization VeRGe (Virtual Reality Education Foundation) in 1991. His approach to innovation has been honed over 25 years using a Silicon Valley lean startup mentality along with multi-award-winning innovation skills.
Image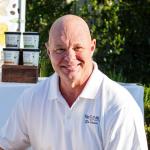 George Haymaker III
Re:THINK Ice Cream
Founder
Re:THINK Ice Cream is The Healthier Ice Cream that Actually Tastes Good! Created in Napa Valley, California, Re:THINK seeks to balance living a healthy lifestyle with the great taste and texture of an authentic, creamy ice cream experience. It's the responsible way to enjoy ice cream: Re:THINK is 1/2 the calories & fat and 2/3 less sugar & carbs of traditional ice cream. Plus, it's low glycemic so it doesn't spike blood sugar and is safer for diabetics. There are added health benefits, too: whey protein - preferred by athletes, green tea extract - a source of antioxidants, and prebiotic fiber - supports a healthy gut. Enjoy our Indulgence with Benefits!
Image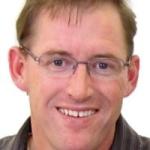 Dan Howell
La Terra Fina
Director of Research and Development
Dan has been the Chairperson for the American Food Innovate Summit in 2018 and 2019. This involved introducing the speakers and giving opening and closing remarks each day, a role which he will return to for the 2020 summit, March 2nd and 3rd in Chicago. In 2018, he presented a session titled "A Philosophical Approach to Product Development in a Small Company, (or stuff I Tell People Even if They Don't Ask)." In 2019, he co-presented with Stephanie Robbins on a panel entitled "Building Internal Relationship: A Marketing and R&D Success Story or How Two Leaders Built Their Soft Skills." That year, he also moderated a panel on "How to Translate Consumer Insights into a Successful Product Launch." https://www.americanfoodinnovate.com/
Dan also presented to the Northern California Institute of Food Technologist new professionals group in 2017, and was featured on the "Peas On Moss" Podcast, which is a well-regarded food R&D podcast. https://podcasts.apple.com/us/podcast/s3e42-la-terra-fina-r-d-director-dan-howell-on-leading/id1119574897?i=1000450626518
Image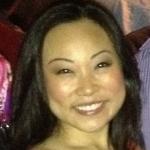 Bonnie Lau
Yoconut Dairy Free
CEO & Founder
Bonnie Lau is the CEO and Founder of Yoconut Dairy Free, a delicious live cultures coconut yogurt made fresh in San Francisco. She believes food is the one thing that propels  humans forward and is on a mission to give people the power promised in eating good food, that also tastes great.. Yoconut has been recognized by SF Magazine and the Veggie Awards for its creamy texture, flavorful l taste, and health benefits, including live cultures, natural electrolytes, and zero added sugar.   
Image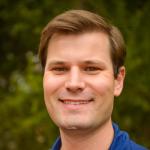 Jordan Moncharmont
Kuli Kuli
Co-Founder & CTO
A software engineer by training, Jordan founded Kuli Kuli with Lisa to foster the positive feedback loop offered by the moringa tree, one of the most nutritious plants on the planet. Jordan has always been interested in how communities and technology interact to solve the world's problems. Prior to joining Kuli Kuli, Jordan designed and implemented the online systems for Tesla's cars, one of the largest internet-of-things deployments in the world with over 25 million connected sensors.  He also served as a software engineer at Facebook from 2005 - 2010, where he learned how to scale a company quickly. Jordan loves Kuli Kuli's Energizing Moringa Tea and keeps Kuli Kuli running smoothly, leading our tech, finance and legal teams.
Image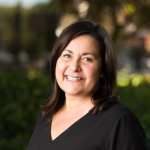 Carol Spindler O'Hara
BPM LLP, Consumer Products
Industry Leader
Carol is BPM's Consumer Products and Wine Industry Leader. She spends 90% of her time serving clients, including wine, food, craft beverage, natural products and manufacturing related companies. Carol brings more than 25 years of experience delivering services to a wide spectrum of industries. Prior to joining BPM, Carol spent 18 years, seven as a partner, with KPMG in San Francisco and London. Her responsibilities included overseeing services to Wells Fargo & Co. Carol O'Hara holds an active CPA license in California. Since 1998, Carol and her family have lived on a 2-acre hobby farm in Sebastopol that includes a small Pinot Noir vineyard and are active in sustainable and local food movements.
Image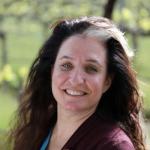 Stephanie Robbins
Stephanie has been a food marketer for more than 20 years. In her last role she headed up marketing and innovation at a mid-size fast growing brand. In this role she partnered with the head of R&D and together they created processes and a culture that increased their speed to market and success at market. This culture of partnership permeated both departments so that all member of both teams worked very closely and alleviated the usual tensions between marketing & R&D. Stephanie is now working with startups and fast growth brands looking to build their marketing or to take their marketing to the next level. In her spare time, she loves to geek out on food history and how food is made, in her kitchen and commercially.
Image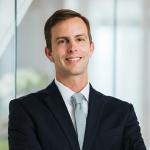 Tyler Welti
Tyler Welti focuses on environmental law matters, drawing on his experience with the U.S. Department of Justice's Environment and Natural Resources Divisions. Tyler handles a wide range of federal and state environmental, natural resources, land use, and other litigation matters, including government enforcement actions, citizen lawsuits, California Environmental Quality Act (CEQA) petitions, and Administrative Procedure Act challenges and appeals. He has particular experience in counseling and defending project developments involving a federal or state government, including transportation, renewable and conventional energy development, timber, mining, water, and other infrastructure projects.
Hosted by:
ACG
RSVP by:
RSVP Deadline
January 21, 2020 11pm