Image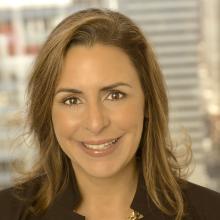 Managing Member, How Women Invest; Partner, CANY Holdings; Advisory Director, OpenInvest
Ms. Cramer is a 25-year veteran investment banker in the financial services industry having focused on mergers and acquisitions within the asset management, wealth advisory and fintech solution sectors.  Over the course of her career, she advised on over 52 transactions representing over $240 billion in assets under management in consolidations. Ms. Cramer has also advised public and privately held financial services firms on valuations, recapitalizations, incentive compensation structures and succession planning. 
Ms. Cramer is a Managing Member of How Women Invest, a gender-lensed venture firm investing in early-stage tech-enabled startups.  She is an experienced board director having served four years with Atlanta Life Insurance Company where she acted as audit chair for the reinsurance affiliate.  She is an Advisory Director for OpenInvest, a venture backed fintech platform serving turnkey asset management platforms, investment managers and the wealth management industry.  Ms. Cramer also serves on Trips for Kids Marin, a non-profit board, where she oversaw recruitment of executive directors and board directors, and fundraising activities. Ms. Cramer is an active speaker and mentor for women in finance and leadership; she is a member of How Women Lead, the Athena Alliance, NACD, and 100 Women in Finance. 
Along with her husband, Ms. Cramer is engaged with their single-family office.  The combination of her advisory, investment and compliance background support corporate boards seeking financial stewardship and strategic growth initiatives.