Image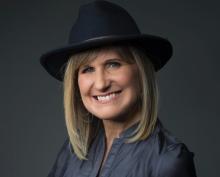 Founder, Outfront Solutions
Owner, Media Luna Vineyards
Nicole DeMeo is an accomplished business launch, growth, and turnaround expert, as well as an investment fund advisor. A Silicon Valley veteran, she works closely with global executive teams to develop marketing strategies and guides companies through major life cycle events and crises. Her participation in more than 50 company launches - including four of her own - has resulted in significantly increased vaulations, acquisitions, and IPOs.
Nicole has served as brand ambassador and marketing strategist for industry leaders such as Steve Jobs, Eric Schmidt, and Carly Fiorina, and Fortune 500 companies including Apple, Hewlett Packard, and Accenture. Nicole has served on leadership teams including Andra Capital, Glispa, and Organic, and advises fast-growth companies and funds like Barnraiser, EyeEm, Peak Games, Burson Cohn & Wolfe, Earlybird Venture Capital, and How Women Invest.
Fueled by her desire to give back, she has supported national non-profits and community organizations including: The California AIDS Education Campaign, The September 11th Fund, American Red Cross, UPWARD, and How Women Lead. Nicole is a frequent public speaker and media contributor with a passion for entrepreneurship and female founders. She is based in the San Francisco Bay Area and delights in making wine as the owner of Media Luna Vineyards.