Image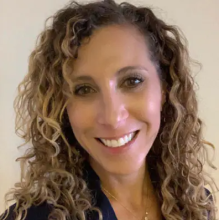 Executive Director, Private Debt Strategy, Financial Services
S&P Global Market Intelligence
Jocelyn Lewis has responsibility for the go-to-market strategy for our Private Debt Solution in S&P Global Market Intelligence.
 
Ms. Lewis is responsible for our private debt strategy globally as well as product development and client engagement. Previously, she was the regional head of Private Valuation Services for North America at S&P Global.
 
Ms. Lewis joined S&P Global in 2016 with direct lending, asset management, special situations, private credit and private equity experience. Previously, she was a member of Fortress Investment Group's Asset Management Group where she was a Vice President in the Credit Funds for eight years. Ms. Lewis managed various niche investment portfolios alongside joint venture partners and focused on restructuring distressed investments stemming from the 2008 financial crisis. Ms. Lewis also worked at D.B. Zwirn & Co. focusing on asset management and Wells Fargo Capital Finance, where she was part of the asset-based lending portfolio management and audit teams.
 
Ms. Lewis holds a Bachelor of Business Administration from the University of Miami.